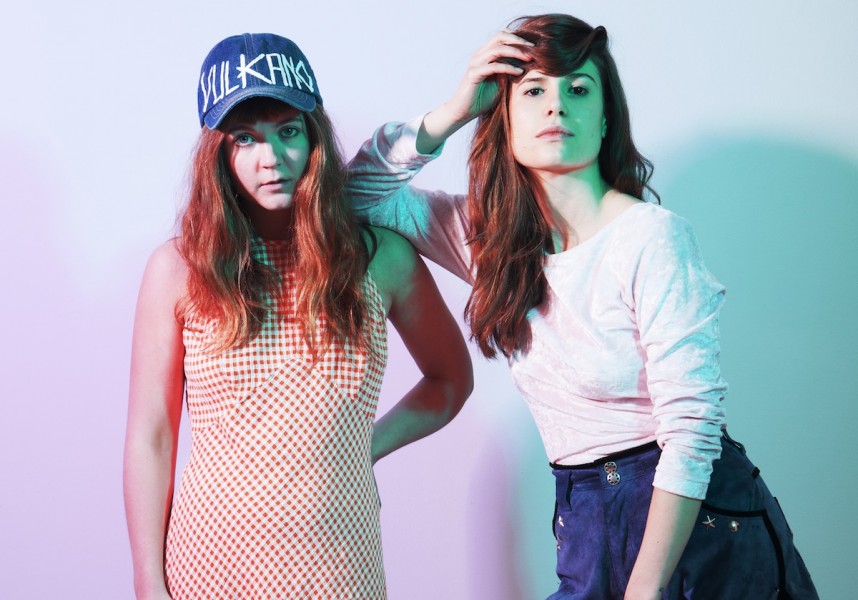 Photo: Arvida Byström
Vulkano are, or were at least, a raw guitar band signed to Stockholm's INGRID Records who's last release was 2013's Live Wild Die Free, an album full of rampaging guitar rock. Now however, it seems they've taken quite a dramatic stylistic swerve with their new air-pop single 'Smiley Faces'. Their Facebook page announces that they have "found a new unexpected electronic sound" (Perhaps an echo of the band's past-members Cissi Efraimsson and Lisa Pyk Wirström, who were formerly in synth-poppers Those Dancing Days). 'Smiley Faces' is the first sample of the new sound.
'Smiley Faces' opens with a burst of twinkling synths that set the tone for the laid-back exercise in space-pop that follows. The song moves in a curious way, waves and waves of dreamy energy that grow bigger and bigger until they burst open into the airy, hazy chorus. The video sees the band cruise around the city in a tricked out Volkswagen, complete with backseat tinsel and furry steering wheel, as they toss slushies against the wall and do other mischievous, driving-around-in-a-furry-Volkswagen stuff. 'Smiley Faces' is taken from the new Vulkano album, Iridescence, coming out on INGRID in the (hopefully) near future.