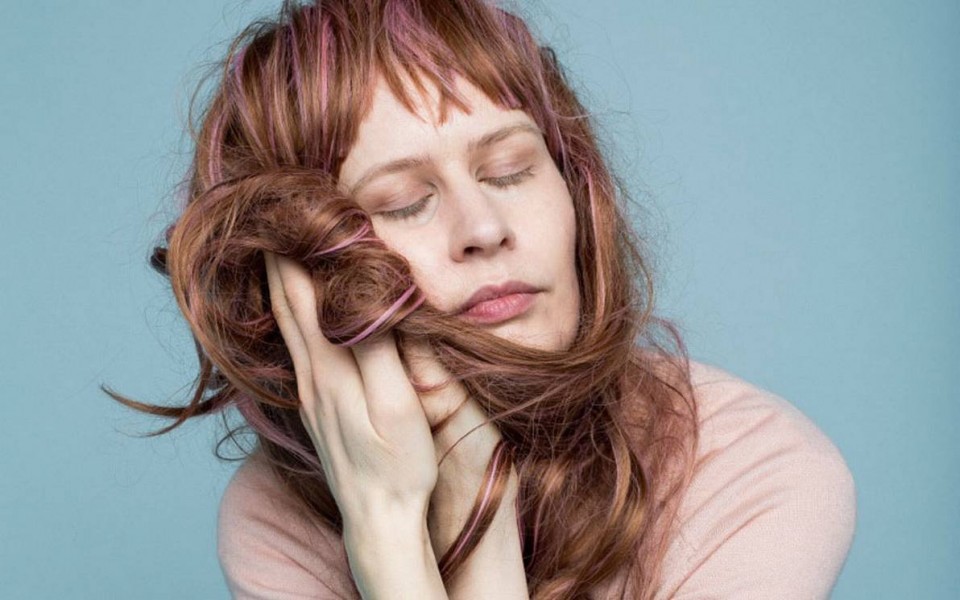 Every now and then, an artist comes along who truly defies convention. The type of music they create sits in a realm that is impossible to pigeonhole, and it would be doing the music a disservice to even try to squeeze them into one in the first place. Norway's Jenny Hval is one such artist.
For the uninitiated, the world of Jenny Hval revolves almost exclusively around the concept of self expression. Her latest album Apocalypse, girl, serves as a window into her hyperactive psyche as she unblinkingly tackles subjects as broad as the global financial crisis to the reclamation of the 'C' word.
But Hval also feeds this vigorous, transgressive nature into her live performances which coalesce into compellingly bizarre concoctions that sit somewhere between stage show and performance art, something that's showcased in the video for her new track 'Take Care Of Yourself'.
The track itself is a slow burn of spacious electronics entangled with Hval's soft, spoken-word delivery recounting some life affirming advice that soon develops into a confrontational, interpersonal narrative of sexualised self expression. The video, comprising of clips taken from her live shows, offers us a glimpse into Hval's style of day-glo shamanic storytelling involving trance like dancing, trippy visuals and the odd innuendous banana thrown in for good measure. It may not be for the faint-hearted, but once you enter the weird world of Jenny Hval, it's a difficult place to tear yourself away from.
Watch the video for 'Take Care Of Yourself' below.