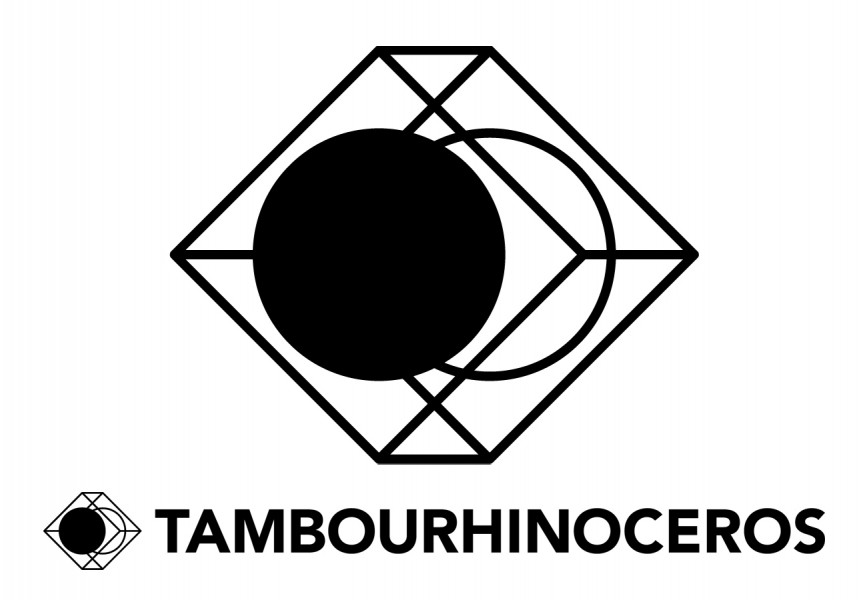 Here at Ja Ja Ja we love sharing as much of the fantastic music we find being created across the Nordic region as we can – so much talent, so little time! In addition to the fantastic musicians writing and recording great songs, there's also a huge amount of talent supporting them from the wings, lending a helping hand, and sharing music from their country with the world. With this in mind, we thought it would be nice to take a step back from the musicians for a moment to shine a spotlight on some of our favourite record labels!
This week we're getting to know Tambourhinoceros, a Danish label who have brought us records from an incredibly diverse selection of artists, from the visceral punk of Iceage to the electro-pop of HÔN, the off-kilter indie of Treefight For Sunlight, the remarkable collaborative project Cancer, and the truly unique Frisk Frugt to name just a handful. They're always bringing us music which is challenging, beautiful and surprising in equal measure, so we thought we'd get to know them a little better! Find out more and sample some of their fantastic music below!
Please introduce yourself!
Kristoffer Rom: We're a Copenhagen-based independent label mostly releasing local acts – a lot of them are debut acts and some are established.
Tue Kjerstein: Kristoffer and I run the label together which means we are involved in everything from packing vinyl orders to A&R. Together with some very talented and dedicated staff we do our best to present alternative music to a broader audience.
Can you give us a short history of Tambourhinoceros?
KR: We've been around since 2010. Back then we didn't know a thing about marketing, record deals etc. but we were pretty OK at A&R and PR. During our first year we released the debut albums of Iceage and Treefight For Sunlight which helped getting our name out internationally. One of the things that makes me wanna get out of bed in the morning is to have this label with Tue where we can go from doing experimental new music with Frisk Frugt to electropop with Rangleklods in 5 minutes without people laughing at us.
TK: And here in 2015 we have come to a point where we have physical and digital distribution throughout the world with a main focus on Europe. We have high ambitions for our label and artists so the journey has just begun.
What inspired you to set up an independent label?
KR: I played in a band myself back in the day and the only Danish label (Morningside Records) me and my friends truly loved (and for a good number of us were signed to) first moved to Norway and shortly after closed down. So after having juggled with the idea of doing a label ourselves for a while we just discovered that there was a lot of homeless and super exciting new bands and projects around us making the timing right to start the company.
What are the biggest challenges of running a label in 2015?
TK: There are so many great bands out there, so the competition is tough. On top of that you need to present your bands to the right audience all the time, and then constantly consider how to re-approach the audience to maintain interest. People are still listening to and are deeply interested in music, it just seems that music has spread to way more platforms and different segments than ever before. It's a challenge that you need to be all over the place – a challenge that also makes this job super interesting.
KR: Resources. To find the time and cash to back an album to its full potential requires so much more than most people know. As Simon Raymonde from Bella Union said in an interview recently: "In the first 10 years of any independent label, well apart from XL probably, it's going to be ups and downs with more downs than ups". In other words, it takes a tremendous amount of time, money and dedication to build the foundation for a label with real international impact. While being OK successful from a Danish perspective we're just in the beginning phase of our ambitions.
Can you tell us about some of Tambourhinoceros' key releases?
KR: As mentioned the debuts of Treefight For Sunlight and Iceage had a great run. They were also picked up by bigger international labels early on. Our biggest successes have been Chorus Grant, Cancer and Rangleklods and the singles from the forthcoming Palace Winter EP is doing really well. But each album we've done has been a key release to us in their own way.
Do you have any personal favourites?
TK: No, we only release music we love.
What do you look for in an artist?
KR: 1) Tue and I must be fans of the music and 2) we have to have a strong belief that Tambourhinoceros can provide a significant boost to the artist's' career.
Then there's a lot of practical aspects that need to be in place to make something a good fit for us. Stuff like being both super-strong live-acts, having some understanding of the industry, a willingness to invest money in touring etc. all helps.
Is there a supportive community for independents in Denmark?
KR: We've got a terrific music scene with plenty of great acts popping up all the time. And there's some true champions of quality music in the industry, at records stores, venues and in the media. The tiny size of Denmark and its music industry is definitely a challenge though. There aren't enough people here to sustain thriving scenes in every genre, so if you happen to fall in love with something that isn't considered super-hip or mainstream at the time you gotta seek the international audiences to make it fly – but hey, that's something we'll do at any point with great pleasure.
Tell us about your plans for the rest of the year!
TK: There's the tremendous Palace Winter EP coming up shortly and later an astonishing alternative pop record from our latest signing HÔN. I am really looking forward to those. Some weekends ago I went with CTM (Cæcilie Trier Musik) to an alternative music festival in Denmark where Cæcilie Trier and her great pianist Malthe Rostrup presented her new material. It was so rewarding to be in a packed venue where people were completely silent out of respect and curiosity for the music being played. It happens very seldom that people are so quiet when listening to new music. So keep an eye on CTM.
What about the future – got any long term goals?
KR: Lots! We're dreamers, but the ambitious and disciplined kind, so Tambourhinoceros totally aims to grow into a global platform for exciting bands and records.
TK: We have released and will continue to release music from fellow Danes, but we also have ambitions to take in bands from other countries. As long as we love the music and see that we can make a difference only the sky is the limit.
KR: Yeah, we did actually do that with Hooray For Earth – but they split up 3 months later…
You can find Tambourhinoceros on Facebook and Twitter, and buy their releases here in their store so grab yourself one of their fantastic releases! Keep your eyes and ears peeled for whatever they choose to share with us in the future – chances are it'll be as challenging and brilliant as ever.