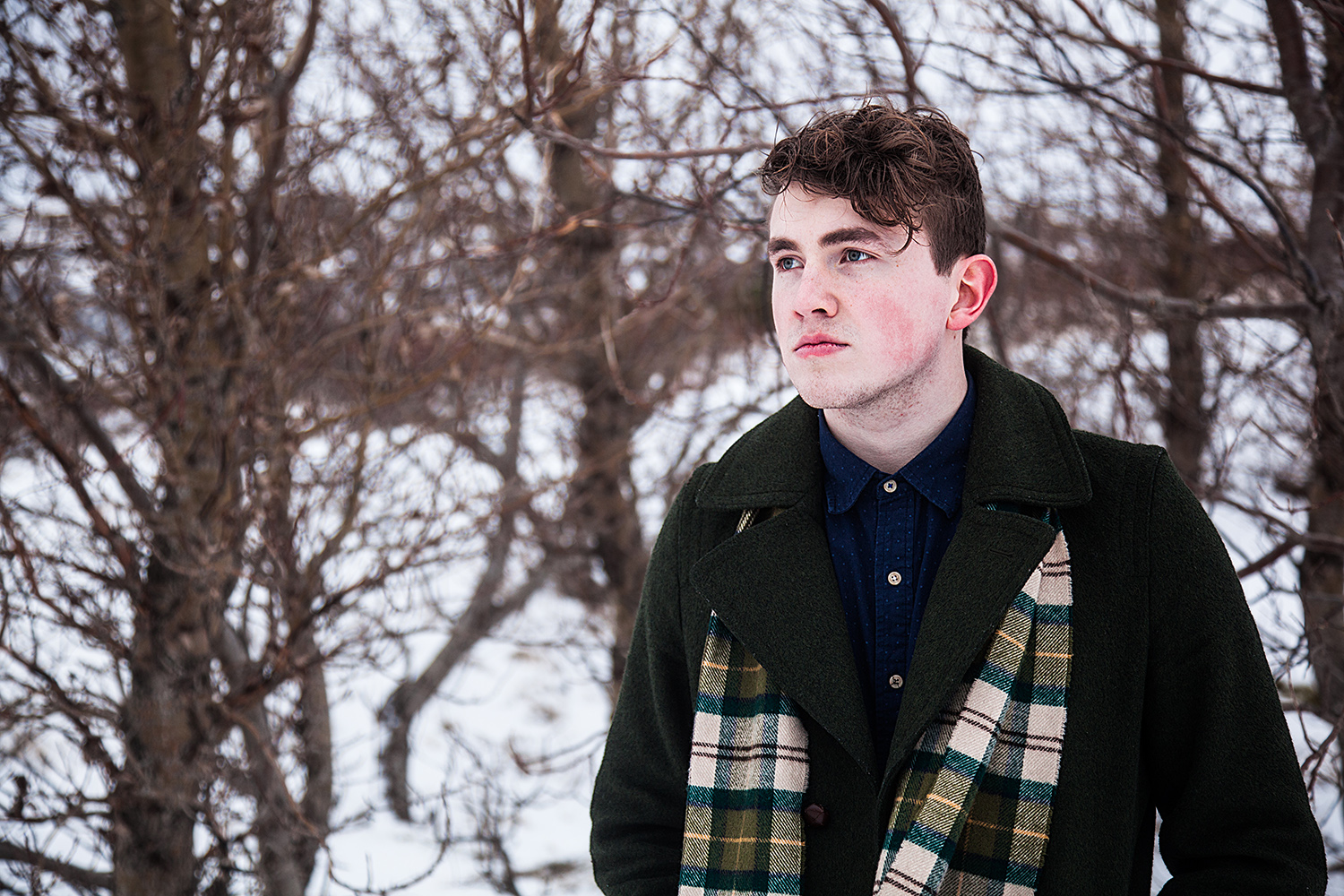 From the Icelandic fishing village of Húsavík hails a singer-songwriter with a heartfelt nerve for modern folk. Meet Axel Flóvent, who will be performing at all three Ja Ja Ja shows in September – in Hamburg, Berlin and London!
The 19 year old Icelander has impressed us over and over with his bold melodies and enthused performances, both with his band and as a solo artist. We can't wait for Axel to join us at Ja Ja Ja this month, so find out more about him in our exclusive interview, and get tickets for Hamburg (9th September) Berlin (10th September) and London (24th September) now!
You can also find out what a panel of music experts make of Axel's track 'Forest Fires' in our brand new Ja Ja Ja Roundtable feature! Click here to find out more…
For those that haven't met you yet, could you please introduce yourself – who are you, where are you from, and how would you describe what you do? 
Hi, my name is Axel Flóvent, and I'm from northern Iceland. I write, what I have for a long time called "indie folk" music, and I occasionally perform it in many different ways, solo and/or with my band.
We think your latest EP Forest Fires is absolutely beautiful, can you tell us the story behind it? 
Thank you! I've been working on my debut LP for a long time and I started recording demos for it in the summer of 2013 which included 'Forest Fires' and 'Dancers', I guess I never wanted to rush the release of the album because I knew it could sound better, so the songs just lied in my hard drive for a while, and I started focusing on a way to be able to record it in a real studio, and it was way to expensive for me so I knew I just had to wait a bit.
It wasn't until my manager Sindri contacted me in late December last year and we started working together. He got me in contact with a nice producer, and we recorded my EP Forest Fires, and I released this EP to give a little early taste of what my LP is going to sound like.
There is a heartbreakingly pure honesty in your songs, where does your inspiration come from?
I've always had the need to be honest since I was a kid, so I guess my biggest inspiration is having difficulties with communicating with the people I want to communicate with.
And what sort of songwriting and recording processes do you have? What's the perfect setting for you to sit and write a song?
The room I'm writing in is often the key to a good writing session a nice upright piano, or/and my acoustic guitar and my sm7b in my AER amp is the equipment I like to use. But mostly I like to write in the process of recording a demo.
A lot of people are looking at Iceland as a musical hotspot at the moment, so do you think Iceland is a good place to be making music at the moment?
Yes, I really think so, I have not experienced anything else, I just think Iceland is very music friendly, and a lot of people are open to any Icelandic music.
We can't wait to see you play at Ja Ja Ja in Hamburg, Berlin and London in September! What should the crowd expect of your shows?  
Hopefully really lovely concerts, my band and I are going to try our best to create a really comfortable atmosphere.
When you're not playing or working on music, what do you do with your spare time?
If I'm not working on music for my solo project, I'm usually working on a some indie rock music or electronic for future projects but I also like to draw a lot.
After having listened to your music on repeat lately, we can't wait to hear more – will you release any new material soon?
I'm in the studio right now recording my LP and I am hoping to release it later this year.
And finally, what does the rest of the year hold for you? 
Tour in September and hopefully I can finish my album In October. Iceland Airwaves music festival in November and some more touring.
Axel will perform at three Ja Ja Ja shows this month, in Hamburg (9th September) Berlin (10th September) and London (24th September). Information and tickets are available via the below links, and make sure to sign up as a Ja Ja Ja member (for free!) to be able to access exclusively discounted tickets!