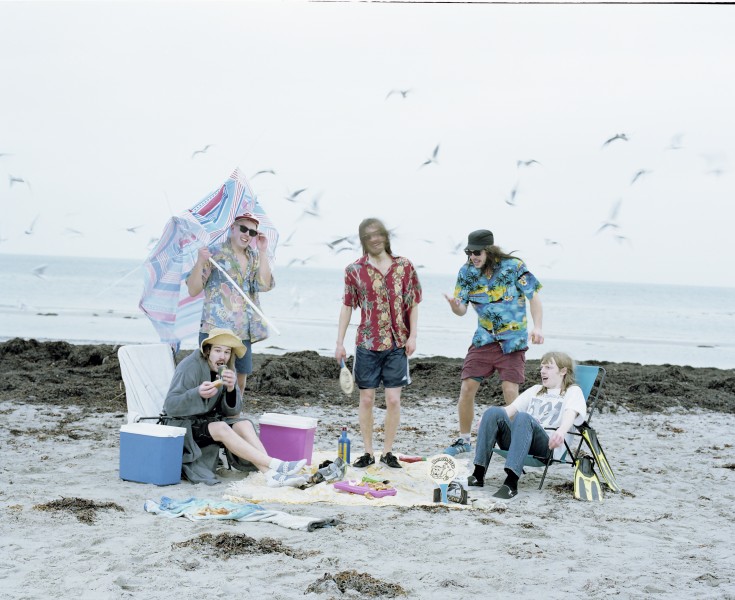 It had been a little while since we heard from Sweden's YAST, and had it not been for the release of 'When You're Around' earlier this year, we might have contemplated forming a search party with the aid of local police, or at very least calling the band's mums to make sure they were OK. Happily, they were fine – just busy putting the finishing touches on My Dreams Did Finally Come True, their brand new LP. 'Together Forever' is the second single from their second album, and it might just be their finest work to date – we're thrilled to premiere it here on Ja Ja Ja!
'Together Forever' starts in typical fashion for the band, with resonant reverbed guitar lines quickly laying the groundwork to draw you in. Even though the lyrics are ostensibly upbeat, there's a certain melancholy to this track. "It feels like my dark past is gone forever, I hope we will be together… forever" singer Marcus Norberg sighs, and as the guitars lift even further and crescendo around him, the doubt in his voice is palpable – you can tell he's not entirely sure that'll happen, no matter how much he might wish for it. That seed of tension and uncertainty has been there in the track the whole time, taking root, pushing a green shoot up through the dense canopy of sound, increasing in size along with the volume as the track progresses. YAST have always been a band whose textured, twinkling indie rock was easy on the ear and easy to love, but now they've got the emotional heft to take their music to the next level, turning a good band into a great one.
My Dreams Did Finally Come True will be released on September 18th via Adrian Recordings, with a European tour kicking off from the 14th, with a number of dates in their native Sweden, as well as several in Germany, Denmark and more, including a date at the Garage in London on the 16th. Get excited by listening to 'Together Forever' on repeat below.