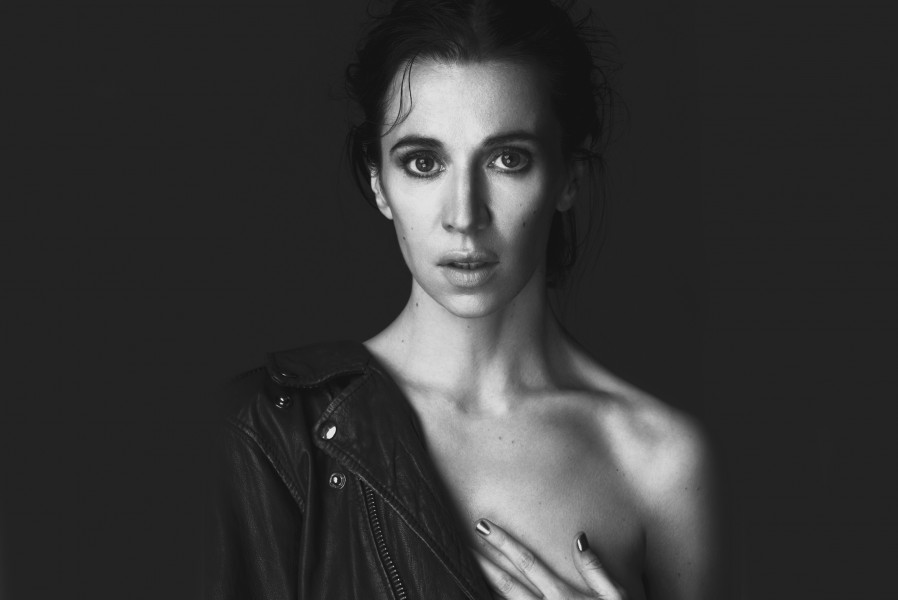 It's been a busy week for Finland's Manna! In addition to being announced for both our Ja Ja Ja Club Nights in Berlin and Hamburg, she's also released a fantastic new video for 'Your Brittle Bones Are Meant To Shake', which we're thrilled to share with you today here on Ja Ja Ja!
Manna specialises in a dynamic, moody take on classic singer-songwriter styles, and 'Your Brittle Bones Are Meant To Shake' is no exception. Driving, discordant guitar lines make up the nervous system of the song, giving it both backbone and pulse. A bluesy melody gives the song a no-nonsense style that Manna inhabits so perfectly onstage; simply put, Manna is not messing around. With a chorus reminiscent of a playground chant in places, it's easy to feel worked up by it, but this isn't the jeer of a bully, it's of the underdog standing tall and taking charge. 'Your Brittle Bones Are Meant To Shake' is not a taunt, it's a battle cry.
'Your Brittle Bones Are Meant To Shake' is taken from her latest LP Blackbird, which will receive a worldwide digital release via Is This Art! on the 2nd October 2015. The video harks back to a similar style which we saw her use for 'Troublebirds' in that it's a very sparse affair, visually speaking. Like with 'Troublebirds' Manna herself is the complete focus, with the camera documenting her movements as she performs in almost uncomfortable focus, but this reflects the song's tension perfectly. This is not a joyful song, but it's defiant, and full of vitality – the kind you discover in yourself as you climb back up after a fall.
Manna joins Astrid S and First Hate on Wednesday 7th October at Molotow in Hamburg, and then on Thursday 8th October at FluxBau in Berlin. You can get tickets for just €5 if you become a member, and you can grab tickets right here. In the meantime, get excited by checking out 'Your Brittle Bones Are Meant To Shake' below!