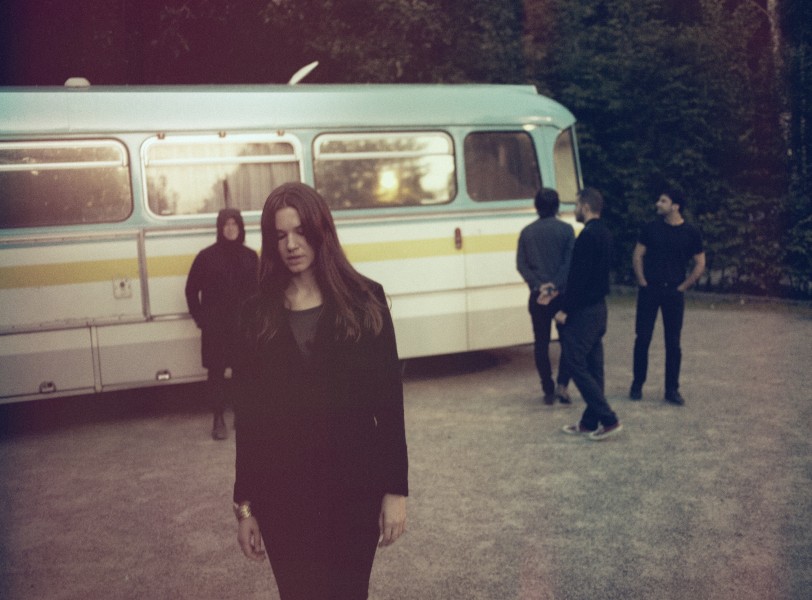 When you hear the words 'psychedelic' or 'psychedelia', you'd be forgiven for immediately picturing a beardy hippyish character, replete with kaftan, round glasses and merrily unfocussed eyes, lost in a dream of chemical enhancement and something relating to a bygone era. However, psychedelia has had somewhat of a spring clean in recent years; the room and the view from the window are the same, but the walls have had a fresh lick of paint and the furniture has been re-arranged. Psychedelia is no longer the territory of that character you pictured, it's in the hands of Goat, Electric Eye and countless other bands on the bills of the many festivals appearing across Europe and North America. The house of psychedelia has had the doors flung open, and a lot of exciting new stuff is going on inside.
Another act who are daubing the walls with vibrant new colours are Sweden's Josefin Öhrn + The Liberation. Speaking about psychedelia, Josefin says: "It's a continuum that flows beyond here and now, and psychedelic music seems to be a really powerful way to unveil those deeper oceans of being that are our true home."
There is something about the hypnotic quality of psychedelic music that draws you in, the longer you loop a phrase the more it seems to distort into something completely different. The longer you listen, the more it morphs, the more it morphs, the more you're drawn in. With or without chemical enhancement, done right, psychedelia can take you down the rabbit hole into another world. Josefin continues: "I definitely think that the human need for altered states – to see oneself from a bigger perspective – is a deep fundamental need. We've been deprived of access to our full nature by a restrictive system where altered states may be the ultimate taboo."
With altered states and breaking the ultimate taboo in mind, we're delighted to premiere 'Sunny Afternoon', a taster of Josefin Öhrn + The Liberation's début album, Horse Dance. 'Sunny Afternoon' is a raucous affair, driven by clattering drums and big, fuzzy bass tones, which is then lifted further by a gospel-esque chorus and hammered keys. 'Sunny Afternoon' has the kind of insistent energy that is more likely to whip a crowd into a frenzy rather then lull them into a trance, but it's unmistakably psychedelic, and undeniably fresh.
Horse Dance is due for release on November 6th via Rocket Recordings – you can get the track right now if you pre-order it here. You'll also be able to catch the band playing live at London's Shacklewell Arms on November 18th. In the meantime you can get excited for both by checking out 'Sunny Afternoon' below!