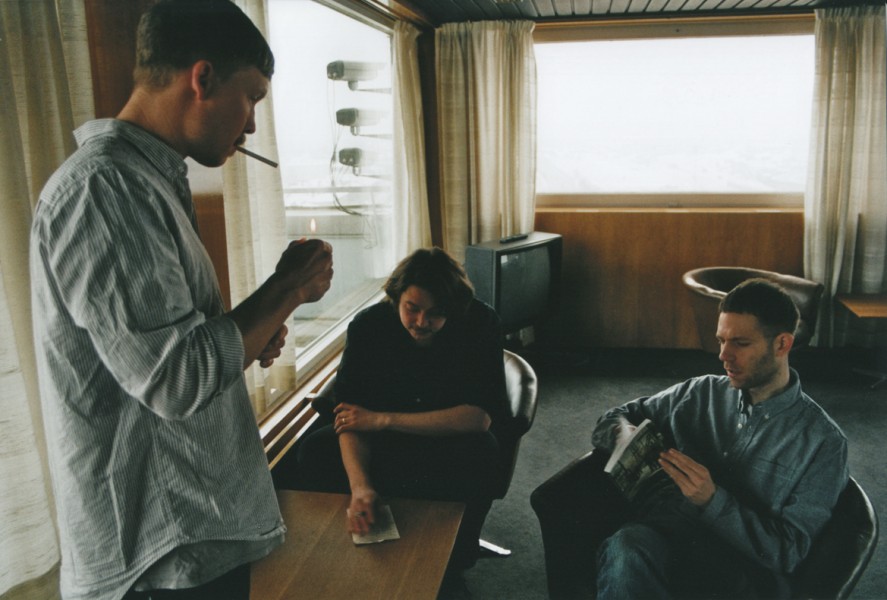 What's that? Another new track from The Radio Dept. within the same year as the last one? Surely not!?
Jesting aside, cult favourites The Radio Dept. aren't known for rushing out new material, favouring an approach which is geared towards their own creative satisfaction, rather than hushing the cries of their needy fans, hungry for new material. With only sporadic releases since 2010's Clinging To A Scheme, their absence is keenly felt, especially when the tracks they do drip feed us with are as excellent as anything in their back catalogue – 'Occupied' from earlier this year being the most recent.
'This Repeated Sodomy' sees the band returning to their roots of jangling lo-fi guitars and sweet headrush melodies. There's a little bit of the Cure's 'Friday I'm In Love' here, but perhaps it's just that listening to The Radio Dept. always feels a little bit like falling in love, and 'This Repeated Sodomy' is no different.
The band are reportedly working on their fourth LP, with this not set to feature on it, so listen on repeat with a pounding heart.