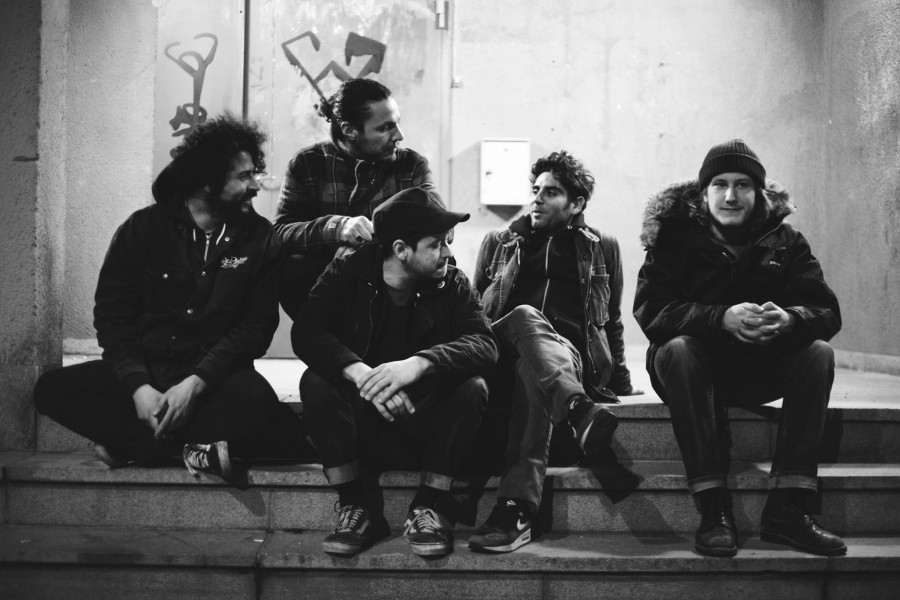 Photo: Daniel Forero
Sudakistan are a band from Stockholm with a strong South American heritage, with four of the five members having roots in the continent. That heritage is pretty evident in the their music, where they mix garage-rock scuzz with latin rhythms and beats. They've been on the scene for a few years now (their début single 'El Movimiento' was released back in 2012), and now they're gearing up for the release of their first full-length LP, Caballa Negro. And as an album teaser, they just dropped the single 'Mundo Mamon'.
Listening to 'Mundo Mamon' is like being dipped into an audio storm. The track is loaded with frantic and intense energy, a wild mix of guitar squall, manic percussion and acidic vocals. Sudakistan have a reputation as one of the best live bands in Stockholm, and on this evidence it's easy to see why. 'Mundo Mamon' is exactly the kind of track that seems designed to conjure up moshpits and leave sweat dripping from the ceiling of any venue it gets an airing in. Caballa Negro is out on October 30th on PNKSLM Recordings.