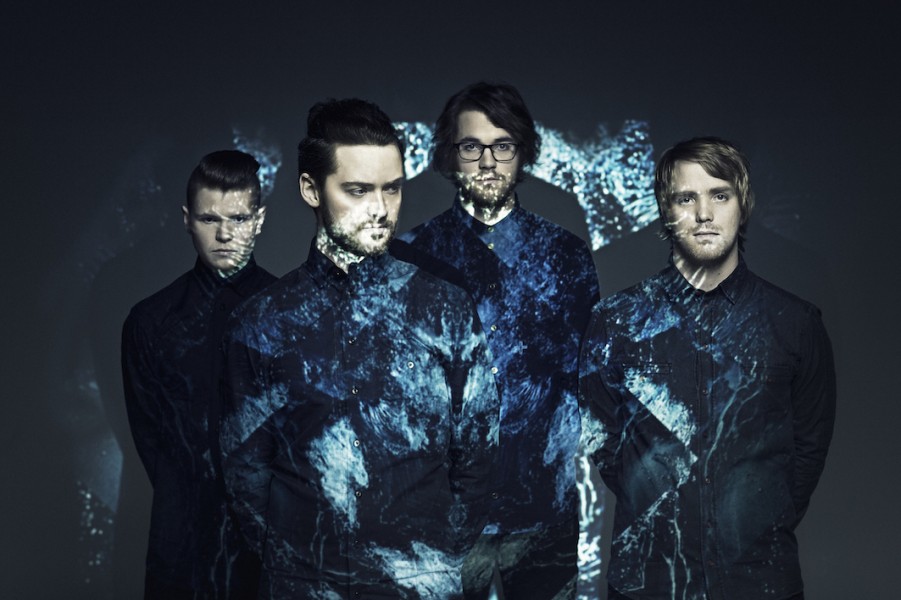 We're counting down the seconds until Ja Ja Ja returns next Thursday – we've missed you all over the summer, so make sure you join us at London's premier new Nordic night at The Lexington!
As always, we've hand-picked three of the finest new Nordic artists to join us there – we think they're fantastic, but just in case you needed reassurance, we've got a panel of experts on hand to offer up a second opinion.
We've asked 5 music experts to listen to 'All In' from The Fjords, an unmissable new quartet hailing from – you guessed it – Norway, so listen to the track and check out the video just below, and scroll down to read our experts' thoughts and opinions.
The Ja Ja Ja Roundtable in September was attended by…
Q Magazine – PAUL STOKES | Associate Editor, Digital
Noisey / VICE – JOE ZADEH | UK Associate Editor
Radio X / XFM – MAZIN TAPPUNI | Communion Presents DJ, Promoter, Festival Booker
Bella Union – SIMON RAYMONDE | Owner/Managing Director, Cocteau Twins, Radio DJ
Frukt Marketing Agency – SIMON SINGLETON | Music Editor
Ja Ja Ja will take place on Thursday 24th September at The Lexington in London, and tickets are available here! 
Q Magazine – PAUL STOKES (Associate Editor, Digital)
"The surge-like beats that open the Norwegian four-piece's single prove a brilliant musical double bluff. Rather than being sucked down an electronic rabbit hole, frontman Petter Vågan's emotion-drenched falsettos (which compare not unfavourably with a certain Jeff Buckley) burst in to stir the heart. With an euphoric backing choir, plus the sound of gunshots and breaking glass (on the video at least, though I sincerely hope they're on the recorded version too as it adds a brilliant sense of futility), 'All In' proves a contradictory yet brilliant piece of doom-laden euphoria. Like that dead parrot, we should all be pining for The Fjords."
Radio X / XFM – MAZIN TAPPUNI (Communion Presents DJ, Promoter, Festival Booker)
"Now I'm a big fan of this haunting gospel single. It's epic and grande. A distinctive vocal throughout, makes me think of fluttering vampires. The layered synths create a warm wall of sound and that vocal melody carries the ambitious song along. Definitely one that I'll be playing on the airwaves and that I think will stick in peoples minds."
Noisey / VICE – JOE ZADEH (UK Associate Editor)
"I premiered this video on Noisey, and it raised a buttload of eyebrows. Predominantly because it's about a kid ruthlessly slaughtering hundreds of people in his imagination (I hope) after playing too many 80s NES games. A bit like a Romain Gavras video, you're left at the end feeling like you should have learned some sort of moral standpoint from what you've seen, but you haven't the shittiest what it is. Yet, somehow, alongside the music, the visuals work perfectly. Because 'All In' is a majestic yet tragic song, it's deeply troubling yet vaguely comforting. It's like witnessing a huge but beautiful disaster in slow motion, right before your eyes, and marvelling at the sublimity of it all. And when those desperate and distant gospel vocals chime in for the chorus it elevates this song to a religious level that nothing else on my iPod can do right now."
Frukt – SIMON SINGLETON (Music Editor)
"'All In' is one of those records that knocks you for six the first time you hear it, quickly going from a fuzzy electronic intro to a psychedelic midnight mass in about 30 seconds. It's a remarkably ambitious song, but unlike a lot of bands trying to go 'big', it feels immensely natural and controlled, and it's impossible not to be bowled over by its emotional impact. It's snowballing a bigger and bigger audience as the band's profile spreads over here and I'd be surprised if 6Music especially doesn't jump on board very soon."
Bella Union – SIMON RAYMONDE (Owner/Managing Director, Cocteau Twins, Radio DJ)
"What a brilliant name for a Norwegian band. How come no one has thought of that before?? Duh. My old band pre-Cocteau Twins, called The Drowning Craze did a John Peel session and one of our songs was called 'I Love The Fjords', maybe the band should use it as their stage intro. Actually no, they shouldn't, it was awful. I wish I hadn't mentioned it now. DON'T go searching for it on Google cos you won't find it! (He lied.)
A journalist's dream (this song, not me of course), reams of hyperbole can without trying, flow from the pen when listening to such evocative and achingly sad sounds The Fjords make. I really loved the choir backing in 'All In'. I mean if you're going for the epic and grandiose, just bloomin' do it full force! An impressive band, I'd like to see how that works live and if I came out of the gig in tears, then I would concede they were probably as good as I think they could be."