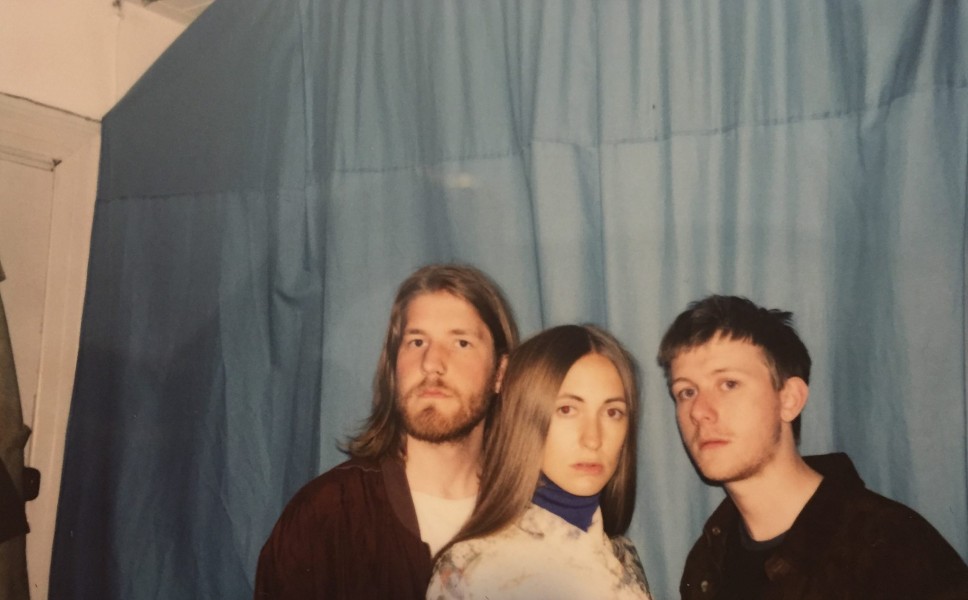 Ja Ja Ja is all set to return next week, bringing London's premier new Nordic night back to The Lexington!  We've got three artists lined up that we know you'll love, but don't just take our word for it – let our panel of experts be your guide…
We've asked 5 music experts to check out CHINAH's track 'Away From Me' and to tell us their thoughts, so tune in to the track just below and scroll down to hear what the likes of Simon Raymonde from Bella Union, and Joe Zadeh from Noisey/VICE make of one of Denmark's most sought after new trios.
The Ja Ja Ja Roundtable in September was attended by…
Q Magazine – PAUL STOKES | Associate Editor, Digital
Noisey / VICE – JOE ZADEH | UK Associate Editor
Radio X / XFM – MAZIN TAPPUNI | Communion Presents DJ, Promoter, Festival Booker
Bella Union – SIMON RAYMONDE | Owner/Managing Director, Cocteau Twins, Radio DJ
Frukt Marketing Agency – SIMON SINGLETON | Music Editor
So let's gather our panel's thoughts on CHINAH's track 'Away From Me', and make sure you head out to hear it live on Thursday 24th September at The Lexington in London!
Tickets for the show are available here, and find out all about CHINAH in our exclusive Spotlight Interview…
Q Magazine – PAUL STOKES (Associate Editor, Digital)
"There's a staggering purity to the vocals of CHINAH frontwoman Fine Glindvad on this kaleidoscopic track. Assured and confident, yet simultaneously vulnerable and open, she conjures up a freshness to her simple, repeated lines that proves so captivating it's possible to drift through 'Away From Me' without fully taking in the breadth of the sonic pallet the song covers. And that's only to the Danish trio's credit, because though there's synthy anthemics, keytar solos and sinister bass across its three or so minutes, it all meshes into a powerful, coherent gust."
Noisey / VICE – JOE ZADEH (UK Associate Editor)
"The chord progressions are purest silk and her honeyed vocals are more soothing than a double compilation of whale song. But 'Away From Me' isn't a twee indie musing. This is a dramatic slow jam that feels shot through with some sort of visceral sadness, which makes it all the more fascinating. It's like a microwaveable dinner for one slow jam. It's an insomniac slow jam on a midnight walk. It's slow jam noire. Also, is that a stylophone solo in the second half? The balls of having a listenable stylophone solo in 2015 deserves at least a Mercury Prize."
Radio X / XFM – MAZIN TAPPUNI (Communion Presents DJ, Promoter, Festival Booker)
"Another brooding electronic female joins the party. Over the past few months there seems to have been a huge increase of female downtempo electronic artists. The song has high production values; lyrically it's quite simple but a soothing velvety voice – a nice melody throughout. The song picks up towards the end, and dynamically starts to become a lot more interesting. Reverb guitars, Massive Attack references, I like it but doesn't have me reaching for the repeat button."
Bella Union – SIMON RAYMONDE (Owner/Managing Director, Cocteau Twins, Radio DJ)
"I like A LOT of Danish bands so it was no surprise to read, while I was enjoying the first 30 seconds, that the band were from Denmark. It has some very nice little twists and turns like the guitar part coming in half way through and the weird keys solo (the only thing I didn't like was the sound of that keyboard solo, too thin and weedy for me!). The slight issue I have with Nordic electronic duos with female lead singers is that for the last seven years they have been breeding like rabbits. SO many, mostly all very decent and only occasionally exceptional. I am at the stage where I sigh a little when I receive another one! HOWEVER…. this – and it's hard to summarise from one song only – but this, suggests there is more going on there than meets the eye and I would certainly keep one on those eyes on CHINAH!"
Frukt – SIMON SINGLETON (Music Editor)
"I was lucky enough to attend the inspiring Spot Festival in Denmark's magnificent second city Aarhus in April, and was simply blown away by the rude health of the country's new music scene. Denmark's bands might not normally draw flirtatious gazes from US and UK record label execs the way acts from Sweden and Norway inevitably do, but there is an unbelievable amount of exciting new bands coming through with real crossover potential, from Sekuoia to Rangleklods. And CHINAH are one of the best of the bunch. I actually missed them over the Spot Festival weekend and I'm now kicking myself as they're another top-notch act to keep an ear out for, with a beautiful downtempo pop-soul sound with trademark killer Scandinavian production values. I like the way they mix things up a bit however with some unexpected and very welcome scuzz in with the soaring melodies, and 'Away From Me' is a cracking debut single and a bold statement from a band that should hopefully make a major impact in 2016."