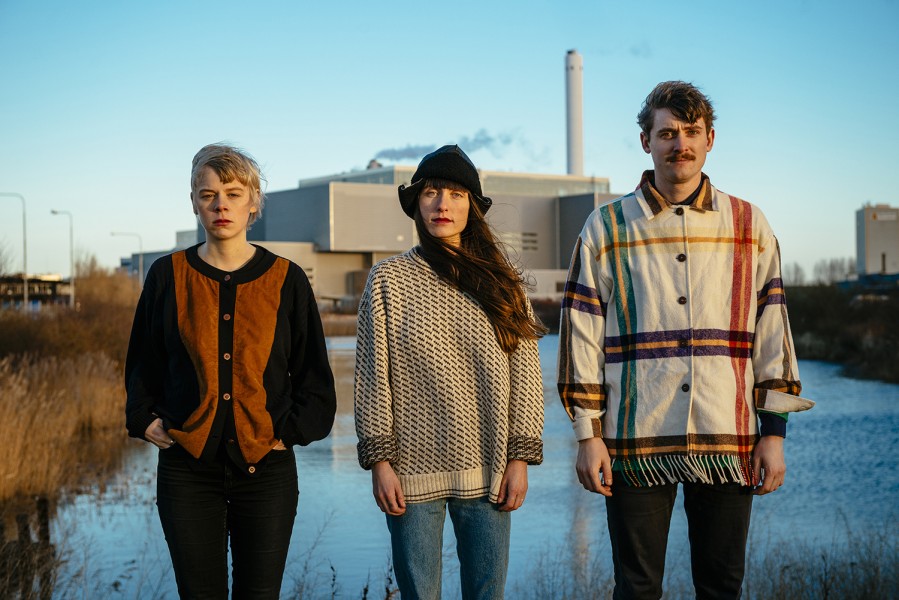 With just a few days to go until Ja Ja Ja launches in Hamburg and returns to Berlin, we're getting to know each of the artists set to play our upcoming German shows a little better!
Hey Elbow are no strangers to Ja Ja Ja, having already performed at the London club night back in March where they showcased the hypnotic tracks from their debut album Every Other to a sold out crowd. So impressed were we with their captivating performance, that we've asked the Swedish trio to return to Ja Ja Ja to play at the very first Ja Ja Ja Hamburg show on Wednesday 9th September and at the season opener of Ja Ja Ja Berlin on Thursday 10th September at FluxBau!
To warm up for their appearance, we caught up with the band to find out what they're listening to and to have a quick chat, so scroll down to tune in to Hey Elbow's recommended tunes and check out our Spotlight Interview with the band to find out more…
Buy tickets to see Hey Elbow perform at Ja Ja Ja Hamburg and Berlin!
Ja Ja Ja members can access tickets to the shows for just €5 as well as getting access to exclusive competitions, news and merch – find out more about signing up as a member (for free!)…
You've just finished up a busy summer of playing festivals, and we've heard a lot of people talking about how much they enjoyed your shows – what were some of your summer and festival highlights?
Well… The highlights have been all the beautiful places and getting a lot of energy from the audience aswell as the possibility to to play our music. To play the music over and over again and feel the way it and we change from show to show.
We're completely in love with your album Every Other – which are your personal favourite tracks on there?
L: To listen to, Naksno. To play live, Blanca. To write/record, Alice.
We can't wait to see you play at Ja Ja Ja! What should we expect from your performance there?
It's quite nice not to expect anything when attending a show. But basically, we three giving you everything we are and what we love musically.
And finally, do you have big plans for the rest of the year? If so, what do you have in store?
We have plans on touring and in December pop by the studio. The summer has been great in the rehearsal space, so we have a lot of fun stuff to look forward to.
Can you tell us a little bit about each of the tracks that you've picked for your mix today, and what you like about them?
Goat – Run To Your Mama: Really cool and powerful song.
Wildbirds and Peacedrums – The Offbeat: The groove in this song is so cool! Great band.
Daniel Norgren – If You look At The Picture Too Long: Amazing composer! Love the lyrics, his voice. The sound of the whole album is so perfect and genius.
Nils Frahm – Ode: One of the most beautiful songs we know. You get so calm and peaceful by this slowly and dreamy one.
Holydrug Couple – Counting Sailboats: We met these guys 2 years ago, so nice and cool people, love their music!
Radio Dept – Every Time: This song comes back to us very often. Great sound.
Damon Albarn – You & Me: Really like the form of this song – it's like two different songs but they still fit together perfectly.
Tussilago – Waltz: Love the guitar melody in the beginning! And the sound of this band.
PJ Harvey – In The Dark Places: Just a really great song and artist.
Lana Del Rey – Shades Of Cool: Love everything about this song – the harmonies, the melodies, the arrangement, the sound!