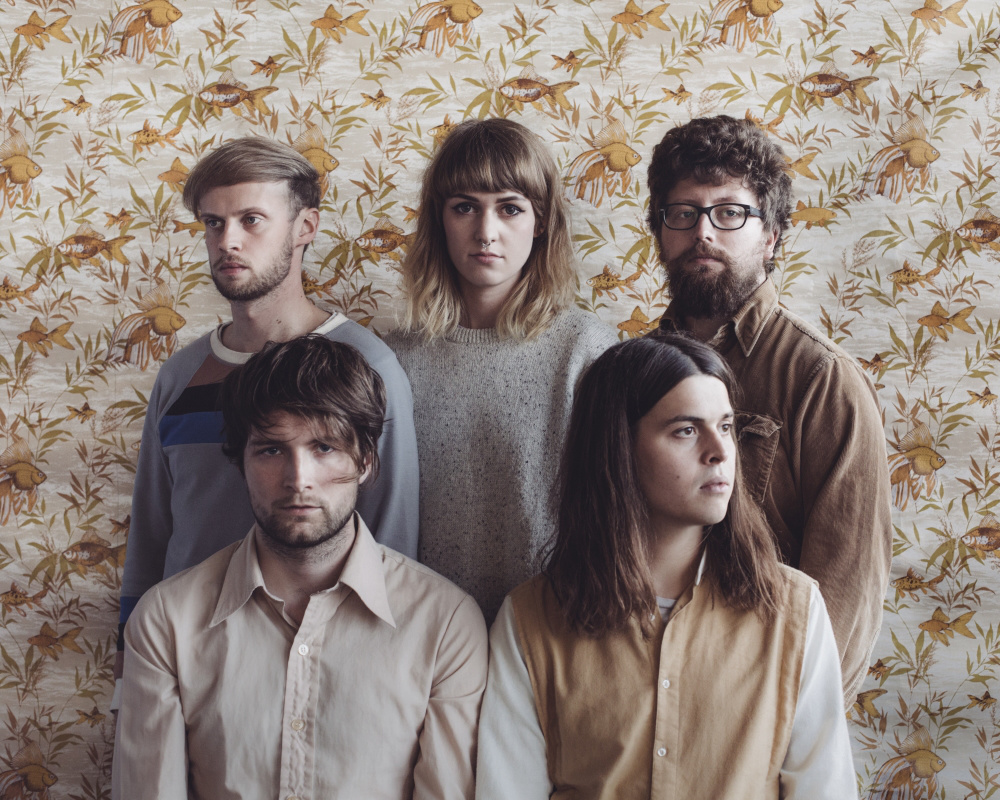 It's interesting that a band from Reykjavik, should give themselves a Japanese name, but that is exactly what feisty Icelandic Fuzz Five Piece, Oyama, which means "great mountain", did when they formed in 2012.
The avant-garde, muzzy wuzzy music makers, have just released 'Lung Breathers', an atmospheric mix of wonky guitar and swirling synthesisers, topped off with an uninflected vocal, which is at times as blurred as the music is off-key.  It is a perfect musical interpretation of the notion of "clumsy communication" that inspired the song.
Having been listening to a lot of Drake, vocalist Júlía, got the idea for the line "started from the bottom". From there, they fleshed out the lyric, layering it over music that bassist Bergur had already written. "We built around the theme of making honest, albeit clumsy attempts to communicate with others.  (It is a) song about trying to find common ground on the basis that we were all just (amphibious) fish once that crawled up onto land."  Hence the title, 'Lung Breathers'.
Directed by Alisa Kalyanova, the video was filmed over the course of two days, in a studio at the Icelandic Academy of Arts.  It is a visual tale "about a person who doesn't quite know and understand themselves … (who) finds themselves struggling in an undertow of conflict and confusion."
'Lung Breathers' is taken from the Oyama debut album Coolboy available through their Bandcamp page.