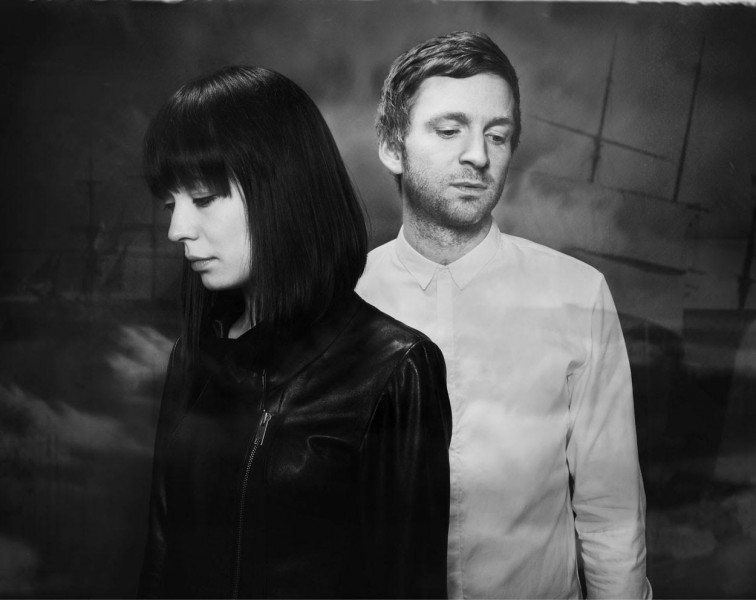 Photo: Hedinn Eiriksson
"You have to find the beauty in it – it's in different places" says Ólafur Arnalds, the Icelandic half of classically inclined duo, The Chopin Project, the other half of the pairing being the German-Japanese "gawp-inducing" virtuoso pianist, Alice Sara Ott.
Arnalds is referring to the music of Chopin, whose works he used to form an arc through their critically acclaimed eponymous album, from which the perfectly imperfect, fragile track, 'Eyes Shut', has been taken, the new video for which you can watch here. Directed by Mani Sigfusson, a long term collaborator of Arnalds' who has created a set of immaculate visuals for the project, this is a film whose only aim is to invoke a unique reaction from each individual viewer. Shot entirely in Iceland this summer, in a stunning if bleak landscape, the video is beautifully simple. Strikingly edited, the imagery has been allowed to flow seamlessly with the movements of the musical tide.
"I wanted to record the music in a way that didn't follow a standard, with spontaneity, instinctively, using instruments with personality. This is both an idealistic and personal project, and extremely nostalgic." Arnalds is referring to his grandparents, who introduced him to Chopin at a young age. Working with Ott, simply came down to synchronicity of interpretation. Theirs is a ground-breaking partnership of improv and ingenuity, a perfect symmetry that has created an overwhelmingly emotive opus, filled with humanity, sincerity and a great deal of love.
The Chopin Project soon kicks off a round of European concerts at the DR Koncerthus, Copehagen, on 6th September. The album is available now via Mercury Classics, and you can check out the video for 'Eyes Shut' below.