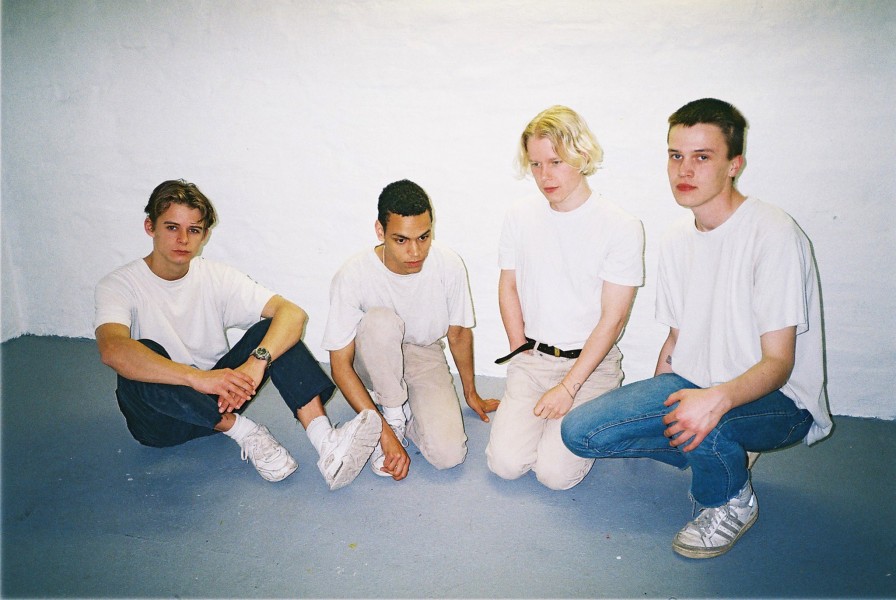 Photo: Fryd Frydendahl
We don't know an awful lot about Liss. What we do know is that the four Danish teenagers (Søren Holm, Vilhelm Strange, Villads Tyrrestrup and Tobias Hansen) have produced an absolute jam of a début single.
'Try', produced by Rodaidh McDonald and Vera, is one of the slickest electro-pop tunes to emerge this year. The track opens up with a bubbling soda-pop synth, before the drumbeat snaps it into life. Then Holm's vocal takes centre stage. Holm's singing is oddly charismatic and difficult to pin down, briefly hanging out in Conan Mockasin territory (a similarity a few other sources have picked up on), before slipping onto more soulful ground. The video has the same kind of off-centre captivating quality. It's focussed simply on Holm's frozen face, which then bursts into motion for the chorus.
'Try' will be released as a 7″ single on October 2nd via Copenhagen label Escho Records.