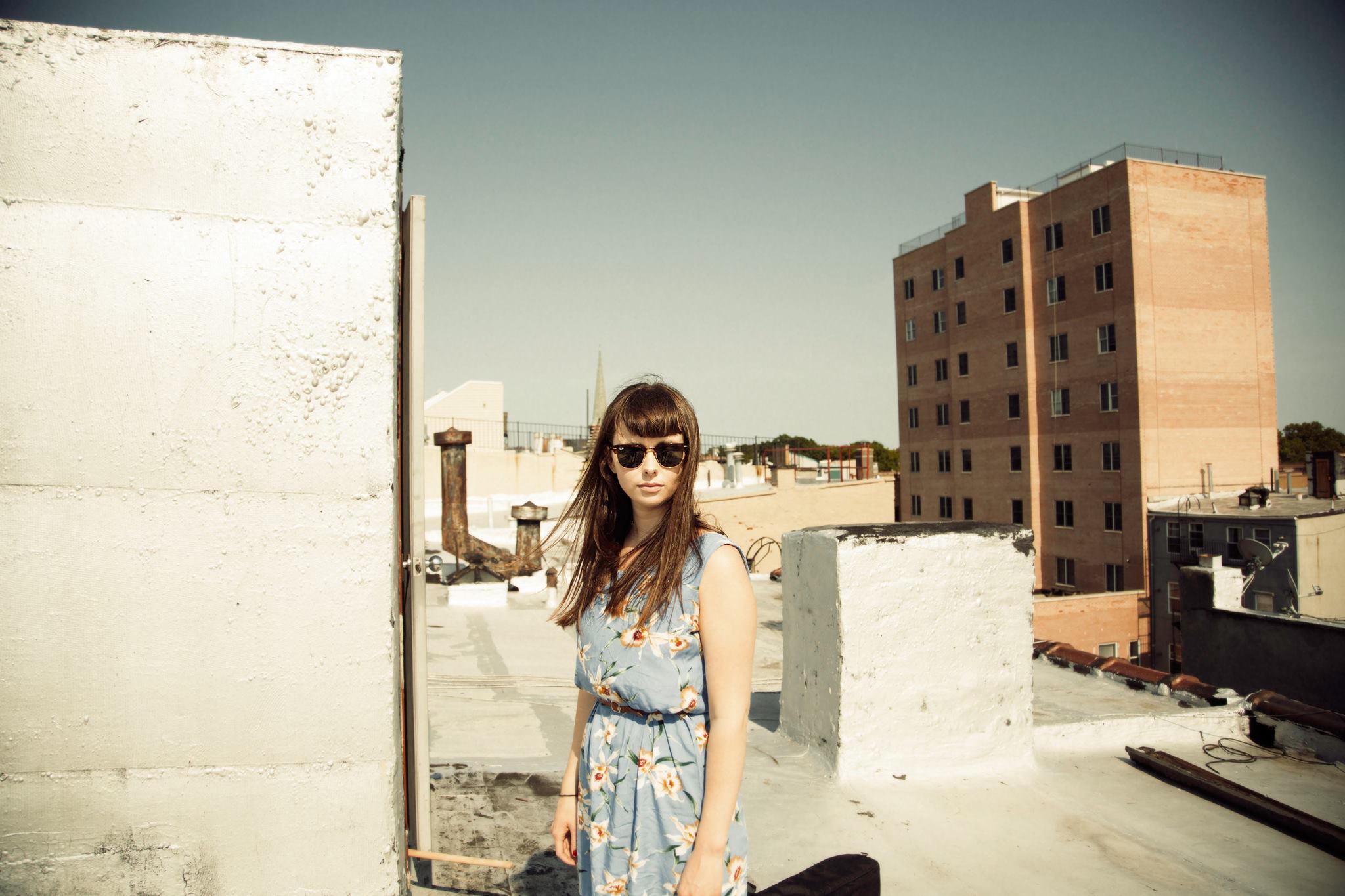 Music's just really simple sometimes. The possibilities created with just voice and guitar seem endless… they may not be, but when an artist creates a singular vision with those two instruments, then you feel like you can implicitly trust in the simple honesty behind the act.
Norway's Siv Jakobsen is one such singularity. With her voice and guitar – augmented, admittedly, with beautiful strings and teardrops of piano – the Asker native creates fragile, often darkly gothic, acoustic ballads to lose yourself in. With a voice that goes from a late-night, intimate mumble to a soaring falsetto, Jakobsen sings of loss and feelings you can't shake in such a way that it makes relationship pain almost worth it if this is the payoff.
Jakobsen released her debut EP For Those I Used to Know in 2013 but has surpassed it with the wonderful The Lingering, released a couple of months ago on Nordic Mellow Records. We caught up with Siv recently to find out more about the EP and a certain cover of Las Vegas's latest artist-in-resident.
Hi Siv, for those that haven't met you yet, could you please introduce yourself – who are you, where are you from, and how would you describe what you do?
I am a 26-year-old indie-folk musician from Asker, Norway. I write and perform modern folk music, inspired by anything and everything.
The Lingering EP has been out for a month or two now, what have you thought of the reaction to it? 
The reaction has been amazing – better than I could have ever hoped! It's so nice to feel that so many people are enjoying it and connecting with it – and the press has been very kind as well, which is so helpful and appreciated. Hoping it will keep growing and reaching more and more ears.
Your music is very singular, your songs feel like they need to be heard played by just one person… have you always written and worked as a solo performer?  
I have done a lot of different collaborations – especially from studying music for so long in High School and in College. I have ended up doing quite a lot of different things – I've had duo-projects, played in a wedding band, been in an instrumental jazz band – NOT my thing, but I tried, haha! But I seem to always come back to being a solo artist.
I love performing my music with other people – the energy of having other musicians be part of the performance is incredible, but I find that I am a better writer on my own. I do love performing solo as well – it's a whole different vibe and feels very honest and naked. It's a challenge I enjoy taking on, but I do find that I miss my band-mates when I play solo sometimes.
What did you listen to when you were growing up and beginning to write music?  Was there a particular artist or time when you thought "Yes, that's what I want to do!" 
YES. I owe becoming a songwriter in particular to Ane Brun. I remember specifically having a moment listening to her music, when I thought "This is what I want to do." I was taking my very first songwriting classes in college at the time, totally on a whim, and fell in love with songwriting instantly. I remember all of a sudden feeling like I had found my place, like all of a sudden I knew what I was going to be doing.
Can you tell us a little more about the EP? Is there a theme running through it, or a story behind it people might not expect? 
The running theme I'd say are lingering emotions you can never quite shake off – if that makes sense? Every song speaks of that, in a way. The ghost of a past lover, or friend, or feeling, that you can't seem to get rid of, no matter how hard you try.
I made a conscious decision about wanting to write a record that I could perform solo – I wanted to not have to rely on anyone but myself when performing the songs. I also really wanted to make a concept record with strings – so I sort of just put the two ideas together, and voila – The Lingering happened.
Why did you choose to cover Britney Spears' 'Toxic'? 
Because it's such a killer pop-song. It's just so good. I think I was just bored one day, and I wanted to make up a cover, and it was the first song I thought of – I wanted to cover a famous pop-song, and make it something very different.
'Dark' is a very… err… dark song, and a very honest song and it feels typical of your songwriting style – do you believe honesty is always the best policy?  
Haha, yeah, it's pretty dark. But I think we all have that darkness inside us, it's nothing to hide or be ashamed of.
I try to do my best to be honest in my songs, not in a way where I feel like I have to tell everything exactly how it is, but I definitely try to avoid sugar-coating or making myself seem less sad or whatever.
But not all my songs are autobiographical at all – some are 100% made up, but they are just as honest, if that makes sense. Sometimes I try to just put myself in someone else's shoes, and imagine how I would feel if I was them, and I write about how I would feel in their situation, from my perspective. But it's still honest and truthful. My songs 'Caroline' and 'Buried in Treasure' are both those kinds of songs.
Do you have plans in place for an album? Can we expect something different from what we've heard on the EP? 
I'm writing new music now actually, and hoping to record it this fall, so I can release it sometime next year. I'm sure it'll be a bit different than the EP, probably bigger in sound, but in what way, I am not sure yet… We'll see 🙂
Do you have any good new music tips to share with us? Norwegian tips are particularly welcome!  
ALWAYS. There's so much good music over here. Fay Wildhagen, Emilie Nicolas and Einar Stray Orchestra are personal favourites of mine. I also really love Siri Nilsen – she sings in Norwegian, and it's absolutely gorgeous. Ane Brun, obviously. Moddi is great – I especially love his album Kem va du.
And finally, what does the rest of the year hold for you? 
Lots of writing, some touring, and hopefully recording!