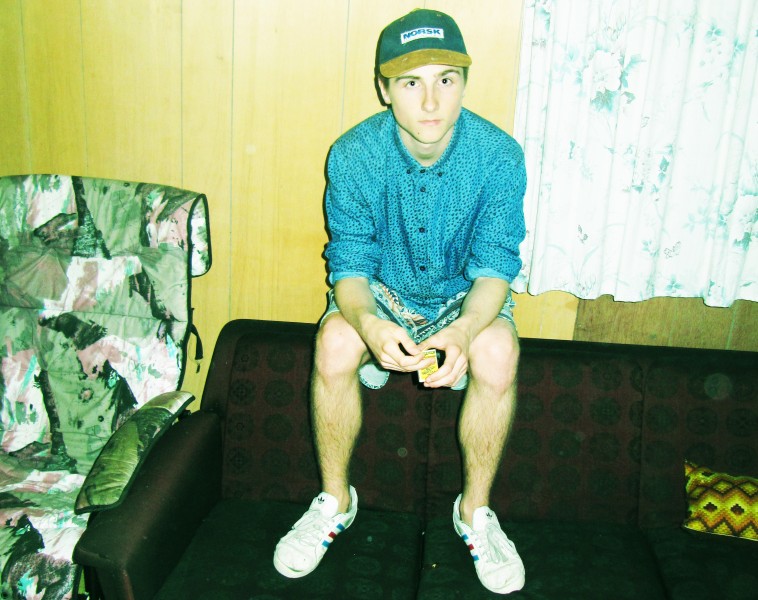 If the name Violet Dream seems vaguely familiar, but you can't quite put your finger on why, then it's because he's been away for a little while. Given that back in 2011, when we first introduced him to you, he was only fifteen, chances are he's been busy with other things (like school, or enjoying life at a teenager on the west coast of Norway). If you missed out on his work first time around, let's get reacquainted: Violet Dream, AKA Johannes Nysveen Vagle, is an exciting young Norwegian producer, now at the positively geriatric age of eighteen, who is about to release his second EP, Redolent.
Stepping back from his more M83 influenced early work, this EP looks more towards a more spacious production style, marrying the analogue and the digital together beautifully.
Speaking about the EP, Johannes says: " the Redolent EP consists of three songs that have evolved naturally over a long period of time. I've drawn inspiration from a lot of different places over the course of the production of the EP and I think that is apparent in the songs. It's the product of me having done what has felt right at different stages in my personal and musical development and therefore I think it's a bit difficult to classify in terms of genre. All in all I think it turned out pretty cool and I hope people will like it."
We're delighted to premiere 'Surface' the first track on the EP, which feels like music entirely befitting of his name, in the sense that it has a very dreamlike quality. Chillwave synths swirl around, with the vocals almost acting as a lullaby, but instead of being soporific it's more like venturing into a wonderful fantasy world – in the distance, a piano chimes, disrupted with glitches, warm bass tones and staccato beats. As the song progresses you find yourself never quite able to adjust to the off-kilter sonic landscape around you, but that's half of the thrill, just like dreaming.
Listen to 'Surface' below, and get excited for the rest of the Redolent EP, due September 18th via Sellout.