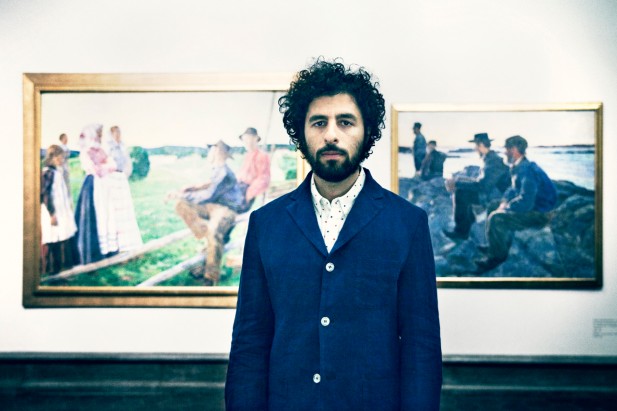 The summer months are now starting to round up, and as August rolls into September, the Nordic bands are rolling into town!
Three Nordic flavoured festivals will be landing in Germany in the coming weeks, as well as a host of unmissable artists from the most northerly part of the region who'll be taking part in a very special celebration of contemporary Sámi sounds. We've asked our good buddies over at GigGoers to take a closer look at the best Nordic events happening around Germany and to give you their recommendations, so scroll down to find out more and stay tuned for exciting news from Ja Ja Ja Germany in the very near future!
Sign up as a Ja Ja Ja member now – it's free to join, and you'll also receive discounted entry to all future Ja Ja Ja events!
More info…
Get to know: GigGoers
"Hello world! We are two gig-goers based in Berlin; José from Spain and Thomas from Norway. We are travelling the world to see our favourite bands play, and are sharing our experiences and love for live music through our GigGoers project. 
With the project we want to promote the music and the bands we like, but also to connect with other GigGoers around the world who share the same passion. Instagram is our main outlet at the moment, but we are also working on a website, www.giggoers.tv, where we will publish photos and video clips from the gigs we go to, but also building an archive with material from hundreds of shows we have attended in the past."
Follow GigGoers on Instagram! @GigGoers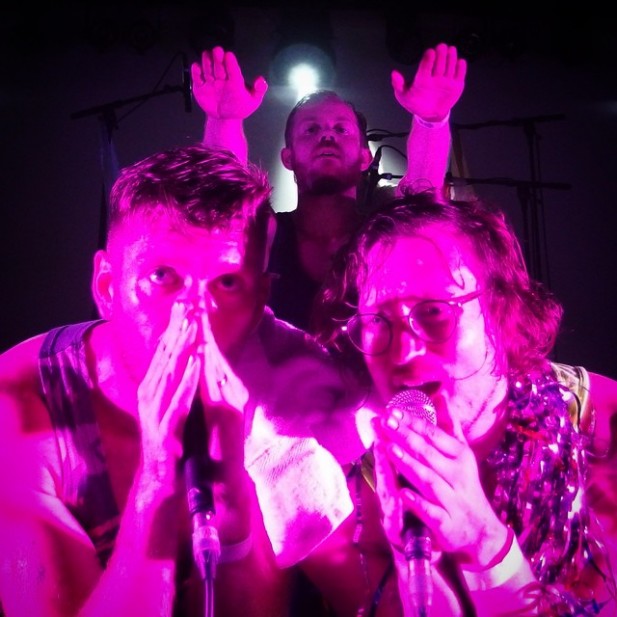 Photo: FM Belfast are one of 11 bands playing the Dockville Festival in Hamburg this year. This photo is from their show at Astra Berlin, in October last year. Photo: @giggoers 
If you want Nordic acts in both quantity and quality, Hamburg is the place to be in August and September (see our final gig tip!) First up is the MS Dockville festival. As the name might give away it's located just outside the city centre, surrounded by a maze of water in Hamburg's harbour district.
We've spotted eleven Nordic names in the line-up, and would definitely not miss the Icelandic party starters FM Belfast or Little Dragon from Sweden. But acts like José González (SWE), Friska Viljor (SWE), Ásgeir (ICE), Rangleklods (DEN), Sekuoia (DEN), Hubbabubbaklubb (NOR), Andreas Moe (SWE), Jack The Hustler (FIN) and Av Av Av (DEN) are surely going to make the trip to Hamburg worthwhile as well.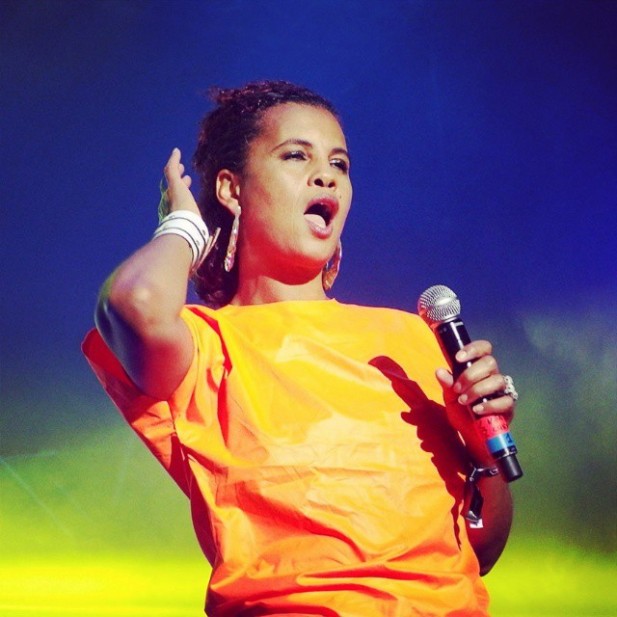 Photo: Neneh Cherry will play the new Pop Kultur festival in Berlin on August 27. Exactly one year ago she rocked the colour orange at Tauron Nowa Muzyka Festival in Katowice, Poland. Photo: @giggoers
27 August – Neneh Cherry @ Pop Kultur, Berghain, Berlin – Tickets
Looking good today. Looking good in every way! We are so happy that Neneh Cherry is back! The Swedish pop-legend released her first solo album in 18 years last year, and has been the idol of a whole generation of urban and dance musicians in Sweden and beyond, so when Robyn appeared as a guest vocalist on the track 'Out of the Black', it felt like we'd gone in a full pop circle.
Neneh also released an experimental jazz album with Norwegian/Swedish jazz trio The Thing in 2012 and continues in an uncompromising and exciting musical landscape on her latest solo album. She's still generous enough to add 'Buffalo Stance' as an encore when she performs live though, and we've even seen 'Manchild' appear in setlists from earlier this summer.
Neneh's concert is part of a new club festival at Berghain. Owen Pallett, Bernard  Sumner of New Order and German cult pop singer Andreas Dorau are also making appearances during the mid-week-festival, taking place between Wednesday 26 – Friday 28 August.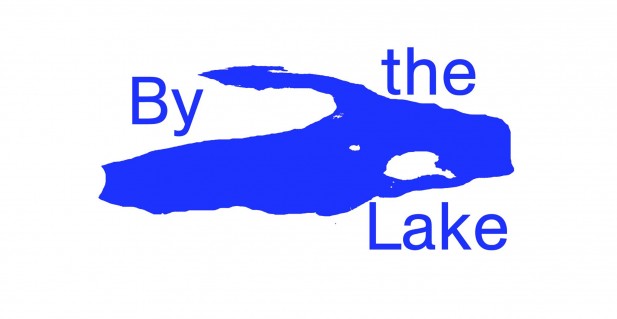 Sausages on the grill, cold beer in your hand – parklife in Berlin is pretty sweet. It even has its own soundtrack: Hippies on acid, banging their drums.
The new festival 'By The Lake' is definitely onto something when inviting (more professional) drummers to bang their stuff by the lake of Weissensee, such as Swedish husband and wife duo Wildbirds & Peacedrums who will perform alongside CAN-drummer Jaki Liebezeit, and wedding-singer-on-speed and Björk-remixer Omar Souleyman. The new band Liima, with Finnish percussionist Tatu Rönkkö and the three members of the Danish band Efterklang, will open the festival – which you can find out more about by clicking just here!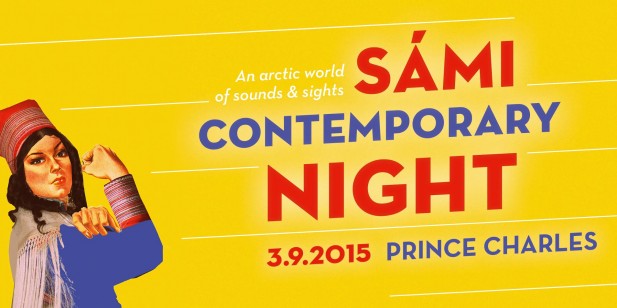 Prince Charles will turn into a wide open landscape, with lavvos and reindeers (we hope!) at the Sámi Contemporary Night which will certainly be a club night unlike any other you've experienced in Berlin.
The Nordic Embassies and Ja Ja Ja have gathered a handful Sámi musicians and artists together to showcase "An arctic world of sounds and sights". Sax-player Mette Henriette from Norway, singer Sofia Jannok from Sweden and the finish band YLVA, who combine the traditional Joik with electronics, will keep you entertained. Tickets are free, but you have to register through the link above to gain access to the show.
The event is part of the Sámi Contemporary exhibition at the Nordic Embassies in Berlin, which is taking place until the end of September.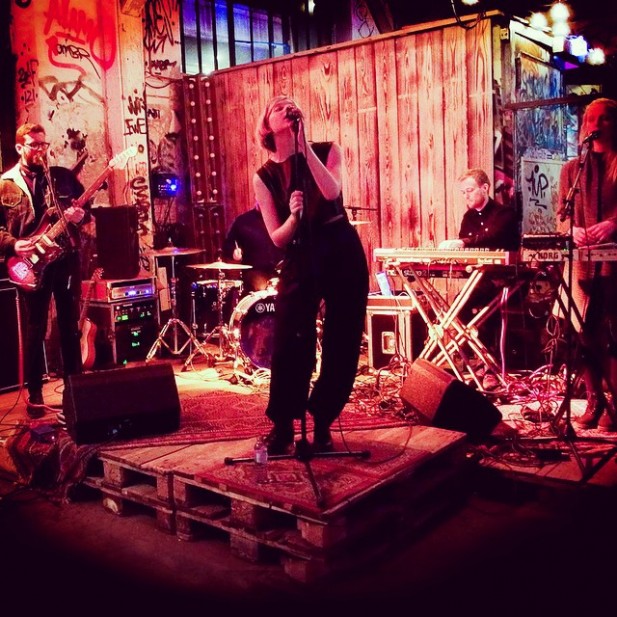 Photo: More than twenty Nordic acts will play showcases in Hamburg during the Reeperbahn Festival. Among them Aurora from Norway, here photographed at Neue Heimat in Berlin in February. Photo: @giggoers
This is the second reason why Hamburg is the coolest place to be this fall (see our first tip, just above!)
Reeperbahn Festival is Germany's own little SXSW, where the city's Red Light District turns into Sixth Street for three days. Do some club hopping and you can experience more than twenty (!) Nordic bands during the showcase-festival. We're a huge fan of Aurora from Norway, and will definitely be checking out Nive Nielsen from Greenland!
You can also pick and mix from these excellent Nordic acts: Agent Fresco (ICE), Black Lizard (FIN), Elias (SWE), Eva & Manu (FIN), For BDK (SWE), Grave Pleasures (FIN), Jonas Alaska (NOR), Júníus Meyvant (ICE), K-X-P (FIN), Lapko (FIN), Lukas Graham (DEN), Mirel Wagner (FIN), Noah Kin (FIN), Spidergawd (NOR), Sóley (ICE), The Migrant (DEN), The Scenes (FIN), Vök (ICE), Vita Bergen (SWE) and Xov (SWE).