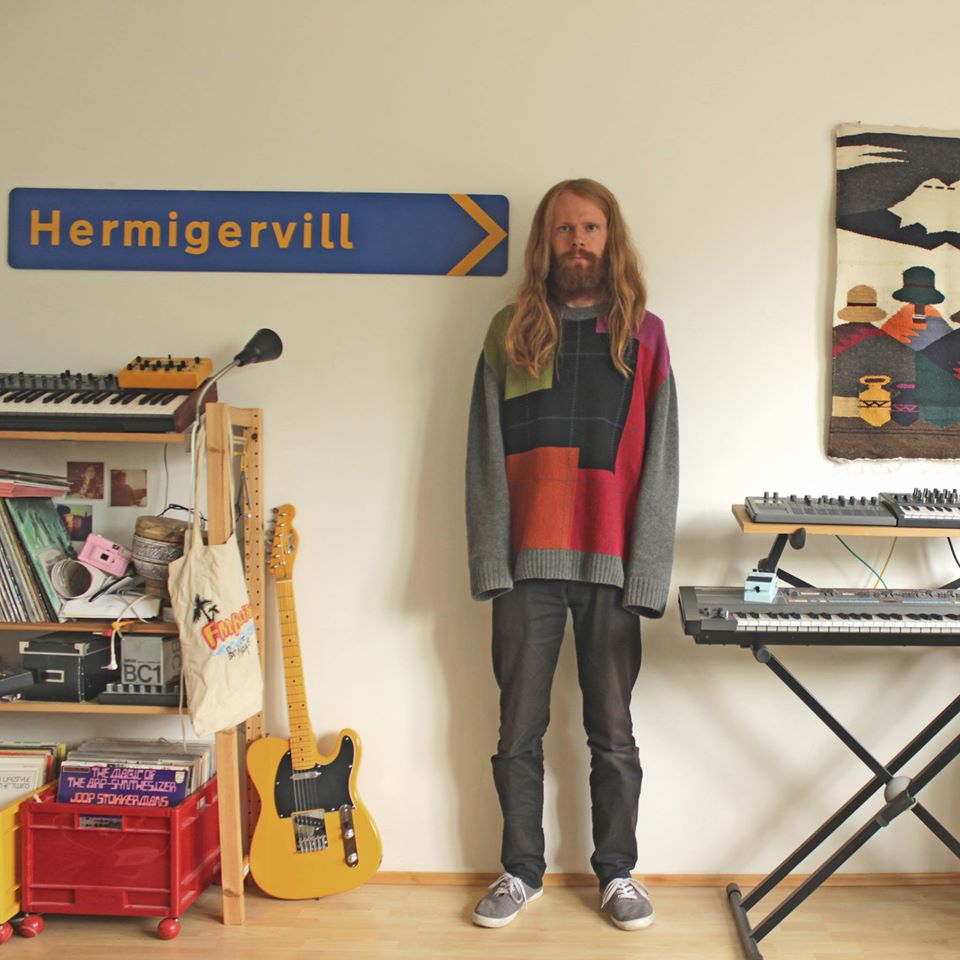 Everyone's favourite hairy, party starting Icelander Hermigervill has been at his musical cutting table again, creating another one of his infamous remixes!
When Hermigervill isn't on stage with the likes of Retro Stefson and Berndsen or just starting the party with his own live shows, his normal environment is in the studio messing round with unusual electronic instruments, getting tangled in piles of leads and discovering lost Icelandic classics to give his remix treatment to. The lucky recipients of his magic touch this time are current Icelandic electronic darlings Samaris and there song 'Nótt'.
This version presents a more down tempo and dark affair than we're used to from a Hermigervill remix, but given that it's originally a Samaris song, this probably comes as no surprise. But it doesn't matter, Jófríður's haunting vocals are still central to the mix and the low end bass is crisp, while the rest of the instrumentation swirls around in a lushness you just get lost in it.
A highly recommended summer chill out song for the long summers evenings. Listen below, you want be disappointed…