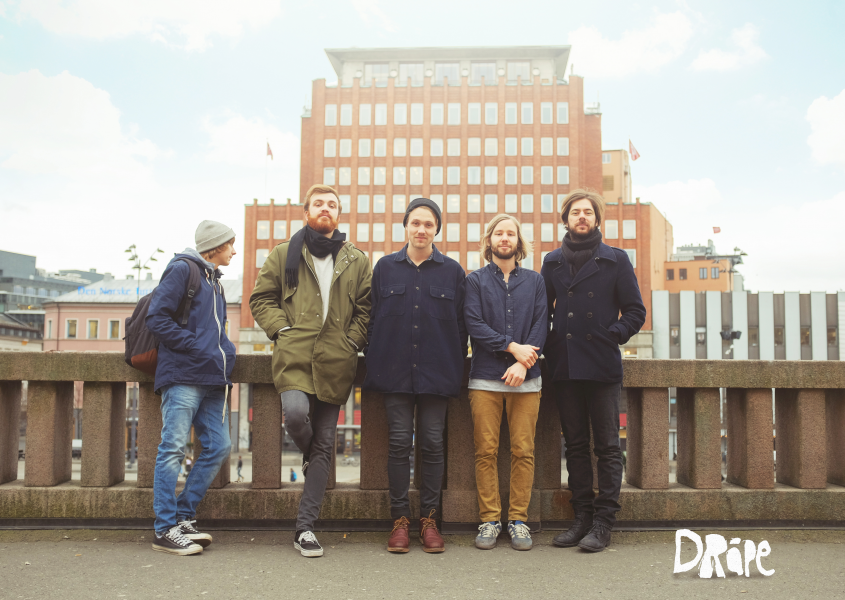 Norwegian quintet Dråpe are back with 'Pie In the Sky', a hazy, azure days stunner.
Tight knit band Dråpe is made up of friends Eirik Fidjeland, Ketil Myhre and the latter's cousin Even Hafnor. When their paths crossed with Lars Kristian Boquist and Eirik Kirkemyr in Oslo circa 2009, the stars aligned and Dråpe was born.
Journeying together for a while, they've had their share of bumps along the road. According to the band: "We have all experienced defeats on a personal level, these have made us the people and band we are today". Out of pain (literally) came 'Pie in the Sky', the vocals for which Ketil laid down days after 'doing a Humpty Dumpty', and falling off his balcony, breaking two ribs in the process.
This musical carnival is blissfully intoxicating, phantasmagorical pop. It is a dreamscape made up of swathes of looping synth, cyclical guitar riffs and rounds of cherubic harmonies. 'Pie in the Sky' is a melodious mirage in which to lose oneself. The video, edited by Lars using footage from a vacation and kaleidoscopic cutaways, was put together to match the track's rhythms.
Dråpe's debut album Relax/Relapse will be released on October 9th via Riot Factory, and in the meantime you can check out the video below.