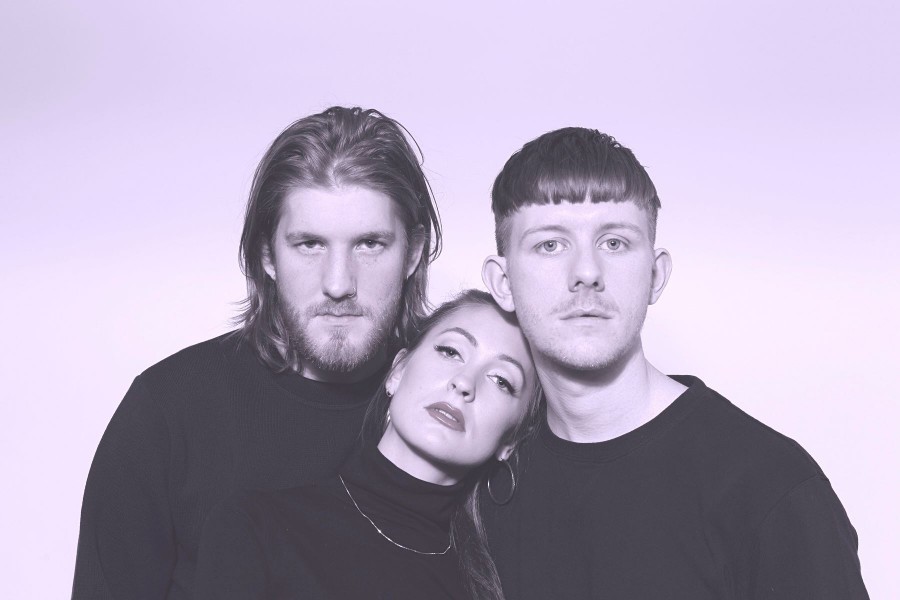 It's been a busy week for Denmark's Chinah. Not only did they announce that they'd be joining us for our new season of Club Nights, but they also dropped a brand new track for us to enjoy – celebrations all around, as far as we're concerned!
Given the runaway success of 'Away From Me', which garnered 30,000 plays in barely a handful of days and nearly 200,000 in under two months, it's fair to say that expectation and anticipation for more music from Chinah has been fevered, to say the least, with their minimal, stripped take on R&B pop clearly striking a chord with a lot of people.
On 'We Go Back' we find the band still very much in control of their sound – as the old saying goes, 'less is more' and that's certainly the case here. Understated synths are punctuated by occasional beats, but it's a picked guitar line that makes up almost all of the arrangement. That's not to say it sounds sparse, or empty – it's just free from any unnecessary clutter. This approach keeps your focus on the strong melody and clear style they're establishing themselves as having. There's another bonus to this, and that's when they do change things up, the impact is twice as hard. When that buzzing aggressive synth appears at about 3 minutes in, it floors you, in the best sort of way. Still, even when they're changing pace dramatically, it is dyed through with subtlety – there were bassy hints throughout the track, but you missed them first time around, and then as the track closes these uncharacteristically discordant noises blend with the rest of the track so effortlessly it's hard not to be impressed. If 'We Go Back' is any indicator, Chinah are a force to be reckoned with – chances are we'll have more surprises from them yet.
Chinah are due to release an EP later this year via No. 3 and you can catch them performing live at our September Club Night at London's Lexington on the 24th – you can pick up tickets here and get excited for the show by checking out 'We Go Back' below.