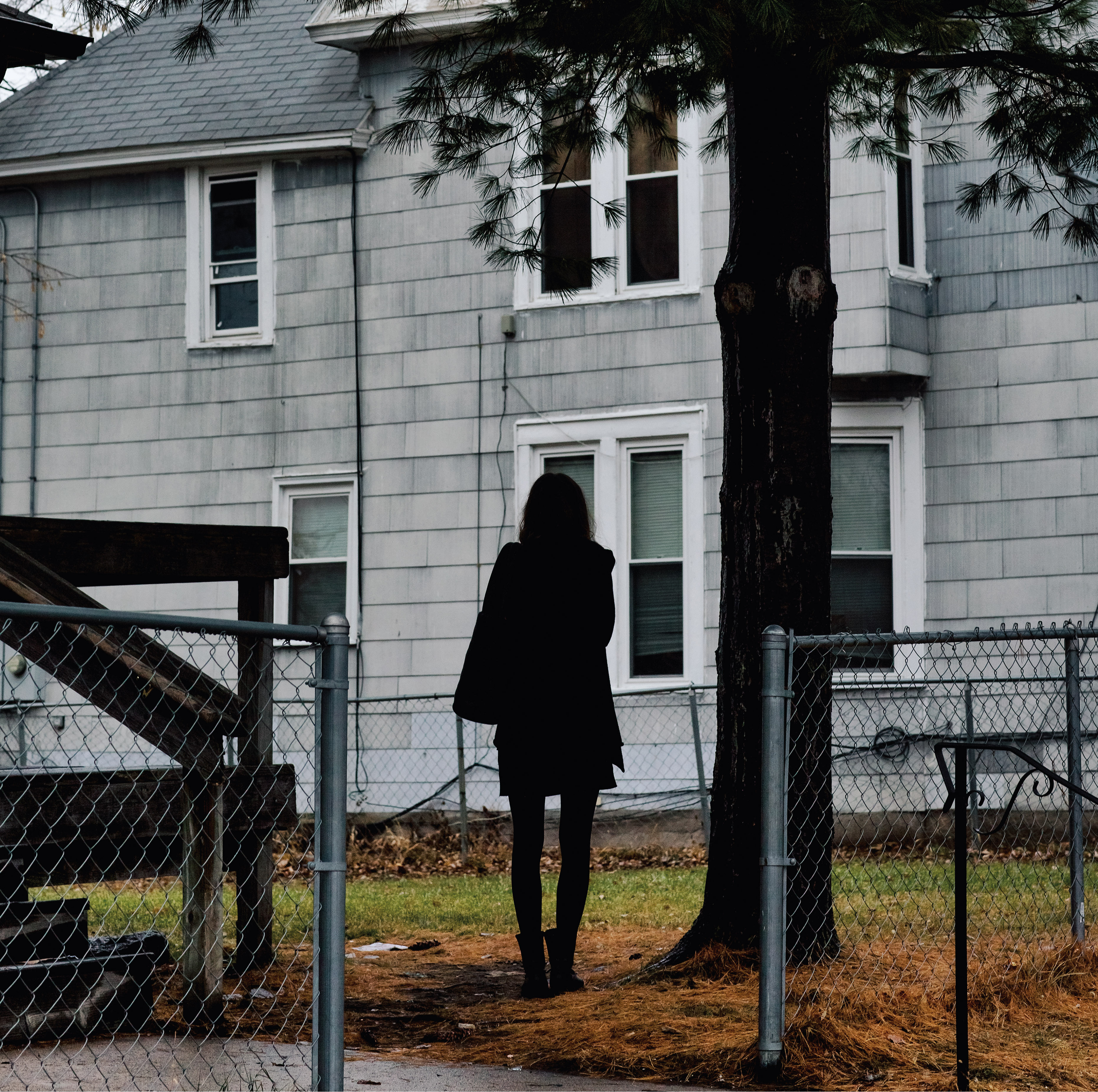 As we journey into the second half of 2015 we thought it might be nice to take a moment to reflect a little on some of our favourite albums of the year so far, one from each of our beloved Nordic countries.
After years of near-constant touring, Kristian Matsson, better known as The Tallest Man On Earth, planned to take a year off. As ever, life never goes according to plan, and his fourth album, Dark Bird Is Home, is the harvest from a tempestuous year.
The Tallest Man On Earth is one of Sweden's most distinctive artists, partly at least because his music sounds so distinctly un-Swedish. Here's a series of words that appear at some point in nearly all discussions of Matsson's work to give you an idea: 'troubadour' 'folk' 'Dylan' 'Guthrie' 'Americana'. True, his twang my initially feel more Dakota than Dalarna, and these words are relevant to an extent, but there's much more to The Tallest Man On Earth than these things, and Matsson capably proves it once again on his latest album, Dark Bird Is Home. 
The opening track, 'Fields of Our Home' begins in familar territory, but quickly deviates to incorporate a richer arrangement than we are used to hearing from Matsson, and it becomes clear immediately that this record will not be a clone of techniques and tried and tested formulae that he has used in the past. It still sounds like what you might expect from a The Tallest Man On Earth song, but there's something different. The music, of course, but also Matsson himself, perhaps.
Though he admits to having used The Tallest Man On Earth as a kind of persona in the past, whatever fictions he explored from this perspective have always been in good company with heartfelt explorations of himself, and on Dark Bird Is Home we are given Matsson's most careful examination of his own soul yet. When you block out one sense, the others take the lead. In the darkness you can clearly hear the pounding of your own heart, and that's probably the best explanation for the rawness of the lyrics on this record.
As he wrapped up the touring and promotion for his previous album, There's No Leaving Now, Matsson knew he needed to put that part of his life on the back-burner in favour of putting the hours in on his personal life. He returned home to find that the place he left, guitar in hand, had altered irreparably in his absence, and that his marriage could not be salvaged. A divorce, a death of a close family member, a nomad suddenly surrounded by stillness and silence, apart from the deafening ache of his own heart.
In interviews Matsson is quick to make the point that he knows his own personal suffering is nothing compared to those caught in the tragedies of war and other such things, and really this is just the everyday sort of melancholy that pretty much everyone encounters at some point. However, the real power of a record like Dark Bird Is Home comes from how easy it is to relate to this everyday agony, and it seems strange to think of sadness on a spectrum of what is and isn't worthy of documentation. Still, even if he's keen to downplay the severity of the trials he's faced in the last year or so, he was still compelled to work through his problems and preoccupations with guitar in hand. Speaking in an interview with Noisey, he explains: "It's not like it's therapy for me, because it doesn't really solve everything. It solves the need to get energies out of you." It's true that listening to Dark Bird Is Home it feels less like an unpacking of 'what went wrong' or the 'here is a really precise examination of my own melancholy' approach employed to such wonderful effect by Björk's Vulnicura. No, it's more that Matsson used the events and sadnesses he experienced as a starting point to analyse himself, and what he wants from the world he finds himself in.
Throughout this work the concepts of place and being are referenced, both directly and indirectly, as the dark bird searches for what he might call 'home'. It seems strange to say this about album number four made by someone who is very much a grown man, but in many ways Dark Bird Is Home feels like a coming of age record, as it seems to chronicle a soul searching for their place in the world. With at least two of the guide ropes now untied from the harbour, Matsson seems like a man adrift, looking for a shore. On 'Little Nowhere Towns' there's the line "Where are we going to be found?" and your mind can't help but hark back to the opening track on 2008's Shallow Grave, "Well if I ever get to slumber / just like a mole deep in the ground / Hell I won't be found" and it seems like from the defiance of a previous version of himself has been replaced by desire to have somewhere to belong after all, even if that place isn't necessarily a physical one. The home Matsson seems to be exploring the concept of in this record is very clearly a conceptual one. It could be a relationship – romantic or otherwise – or it could be a place where you find yourself fulfilled. Onstage, singing your heart out, in a barn of your own construction, or just sharing a moment in good company.
Dark Bird Is Home is probably Matsson's most dense album conceptually, and it is perfectly mirrored in the expansive arrangements. Drums, clarinet, beautiful harmonies and more serve to lift these dark explorations to a different place entirely. Had these songs all been the simple guitar-and-vocal arrangements The Tallest Man On Earth is known for Dark Bird Is Home might have felt maudlin and self indulgent. Though this is a big change from previous albums it's also not overblown – it's subtle, and genuinely uplifting where it could easily have strayed into saccharine. The gentle introduction of these new sounds on the opening track is evidence of this perfect balance – it takes everything that's so good about a record by The Tallest Man On Earth and enhances it. The most noticeable departures in arrangements happens at the centre of the album in 'Sagres' and 'Timothy' and then again on the title track as the album draws to a close. Describing it as one of the most important and best songs he's ever written, there is a glimmer of sun on the horizon, and hope in his voice. "This is not the end… no, this is fine…"
Matsson is right, of course – Dark Bird Is Home is not a therapeutic record. You don't come out the other side with the impression that Matsson has really worked through his problems – nothing has been solved, but that was never the point. He's still conflicted, but in expressing all his thoughts, doubts and conflicts in this manner, perhaps he's able to see them from a different perspective, put them in a different order, and maybe he can start working on a solution after all.
Words: Dani Charlton
Also in this series:
Iceland: Björk – Vulnicura
Denmark: Mew – + –
Finland: Jaakko Eino Kalevi – Jaakko Eino Kalevi
Norway: Jenny Hval – Apocalypse, girl