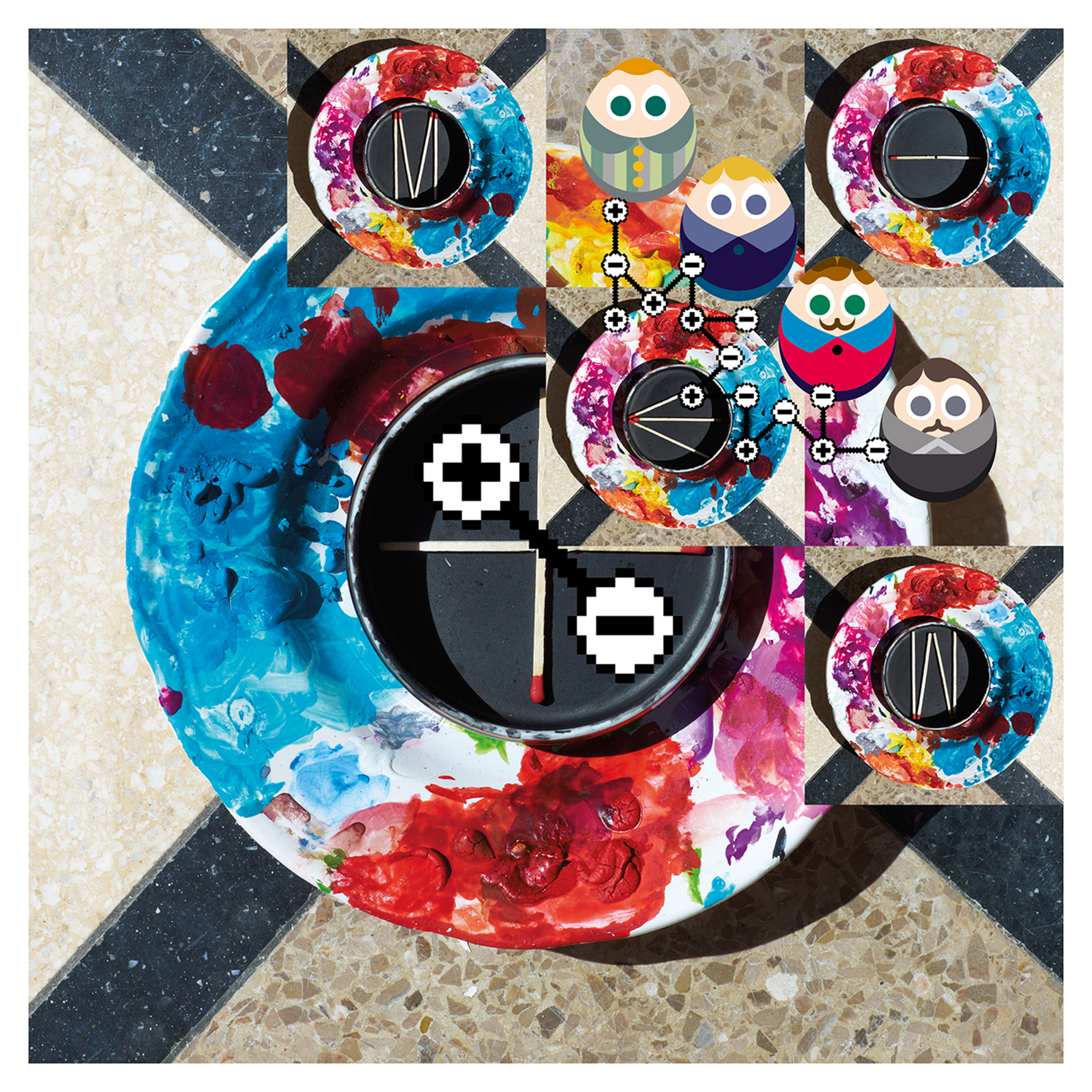 As we journey into the second half of 2015 we thought it might be nice to take a moment to reflect a little on some of our favourite albums of the year so far, one from each of our beloved Nordic countries.
Denmark's Mew have become favourites across the world with their incredibly distinctive sound. After a considerable absence, the band returned in April this year with + –, their fifth studio album.
It's difficult to categorise a band like Mew. They have, throughout their 20 year history, always tried their best to pass through the walls of a number of genres, a spectre, never fully glimpsed before it shifts out of your vision. Perhaps that's why they are such an enduring and unique band. They defy categorisation because they don't only sound like one thing, apart from themselves. Mew sound like Mew. It's been some time since we last had the pleasure of a new album by the band, but it's clear that their vision and power are not at all worn and threadbare.
No More Stories.., the last album we had from Mew was a departure for the band to say the least. Bassist Johan Wohlert was gone, and for some it was the band at their best, for others it was too much. Even the title, No More Stories Are Told Today, I'm Sorry They Washed Away // No More Stories, The World Is Grey, I'm Tired, Let's Wash Away, at 23 words long feels like more than you can take in – even vocalist Jonas Bjerre has described it as 'a cloud of ideas'. In the six years since its release, a lot has changed and nothing has changed. The band parted ways with Sony, but joined back up with Wohlert. Michael Beinhorn, who produced 2005's And The Glass Handed Kites, was back behind the production desk. Having never previously included collaborators in writing sessions, Bloc Party's Russell Lissack joined them in the studio. + – was reportedly finished as long ago as 2012, but was mired in what Bjerre describes in interviews as  'details' but without further elaboration. Still, one of the things the band is known for is taking their time, and who are we to argue with their creative process when the results are always excellent?
Opening track 'Satellites' immediately sets the pace, and as soon as Bjerre's unmistakeable falsetto hits, it's like the band have never been away. There's a melody picked out on harp, later echoed by electric guitar, that in the hands of another artist, Muse for example, would sound overblown. Too pompous, too self-indulgent. Perhaps it's Bjerre's layered, otherworldly vocals piercing a hole and pulling the thread through the fabric of the song, holding the pieces together that makes the difference? The fabric might be the same, but Mew will assemble it into a different garment entirely. Perhaps this is the core of why the band are so much like so many things, but never quite like anything. On one band the pieces of fabric become a tattered leather jacket, armour in which to play rock star. On another, the thick woolen sweater of earnest indie rock or shoegaze. On another, the patterned wizard robe of prog. On yet another, the sharp tailoring of art-rock. On Mew, you can never quite work out what it might look like, as they slip quietly through another wall before you can get a decent look.
As the album progresses, the time spent on it becomes clear. Each track's arrangement is a dense mesh of sounds; working once again with Beinhorn, who is best known for working with artists like Marilyn Manson and Korn, brings a volume and overall weight to the more frantic tracks like 'Witness'. Though the each track is no less intricate than the next, following a heavy hitter with something more spacious is a welcome structure, most notably on closing tracks 'Rows', a slow-building space opera epic clocking in at nearly eleven minutes, followed by the gently picked guitar intro of 'Cross The River On Your Own'. That track in particular works so beautifully as a conclusion – something about its peaks and valleys really sum up the ride that + – has taken you on for the last hour, and ultimately feels like the rollercoaster finally slowing down, bringing you back around to where you started.
+ – should be an album of balance and contrast: positive and negative, light and dark. Sonically, this is and also is not the case, but that is probably the intention, given that these contrasts tend to happen within the boundaries of a single song. Though there are moments of space and more contemplative sections, it's the noise that sticks with you, reminding you, as if you needed it, what a visceral, important band they've been over the last 20 years. Ultimately it seems like + – is a collection of songs whose ultimate goal is to bring the band closer to where they want to be: centre stage in a stadium, with their intricate indefinable arrangements blasting out of the biggest speakers in existence.
For every foray into new territory on + –, they also spend time in that place between the walls which is so perfectly 'Mew'. At this point we should all just accept that this wonderful poltergeist of a band will probably not be seen for another decent chunk of time, until they emerge from the walls again, knocking over a table and surprising the cat. As strange and spectral as anything they've done before, + – has so much in it that it ought to keep us going for another few years, until they're ready to appear before us again.
Words: Dani Charlton
Also in this series:
Iceland: Björk – Vulnicura
Finland: Jaakko Eino Kalevi – Jaakko Eino Kalevi
Sweden: The Tallest Man On Earth – Dark Bird Is Home
Norway: Jenny Hval – Apocalypse, girl