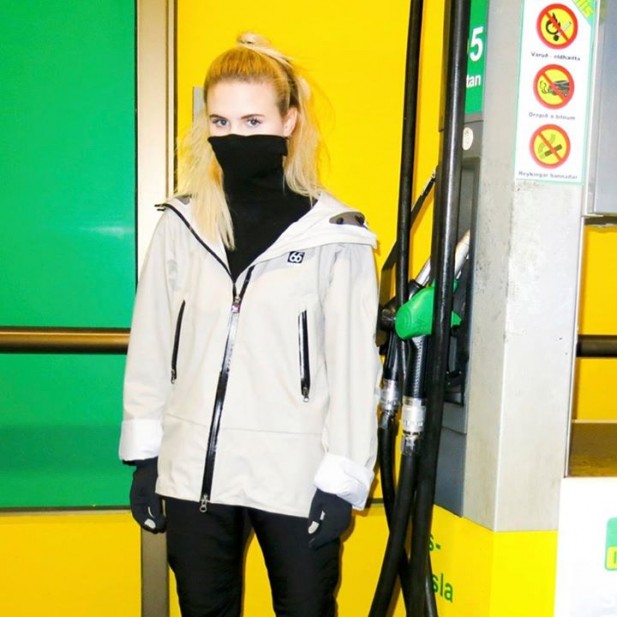 Iceland's Young Karin have the unenviable task of establishing themselves as a unique musical prospect alongside all of the other exciting and unique musical prospects Iceland has on offer. However, they do without any difficulty whatsoever – their super modern take on R&B pop is as fresh as anything America has on offer, let alone Iceland, so the prospect of a brand new EP was always a welcome one.
Starting with 'Bones', the video, directed by Kjartan Hreinsson & Jóhann Kristófer Stefánsson, depicts Reykjavik's urban landscape as singer Karin Sveinsdóttir stares so directly at the camera it's like she's gazing through it to see you, the viewer. The brass-led intro is an exercise in misdirection, tricking you into thinking you were going to get a tender ballad, when in fact the synths and tense, trap influenced production were hiding around the corner all along.
Though 'Bones' is undeniably the most immediately striking on the EP, elsewhere their more contemporary influences shine through and there's a lot more trap & R&B and less pop on offer. 'U' is the darkest track of the three, but also arguably the most exciting, as it feels like it's a hint of where Young Karin might head in future. On 'The 1' melody and vocals take the lead, with a wide variety of sounds and styles combined with cut and paste samples providing a richly textured backing to the EP's strong conclusion.
As if new music from Young Karin wasn't awesome enough – the PYK EP is available to download for free, so what are you waiting for?