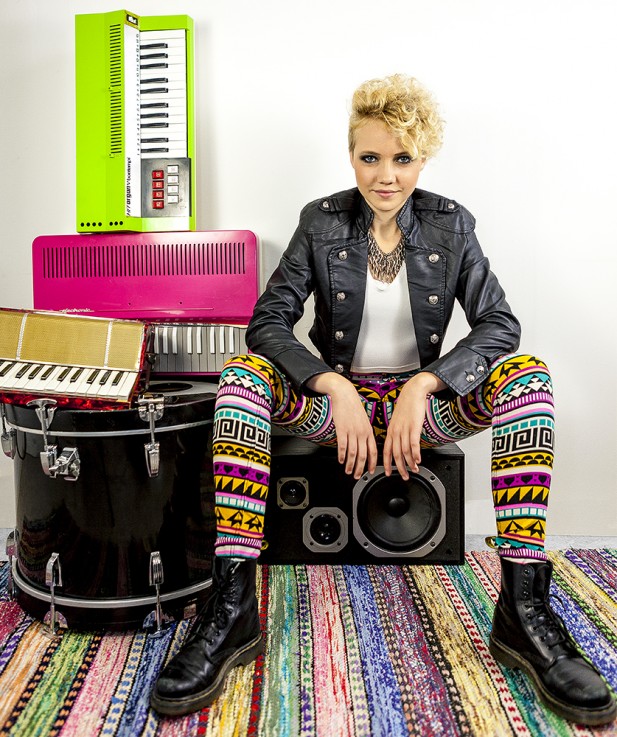 It's not easy being a Swedish pop star called Tove. OK, so if you're Tove Lo or Tove Styrke, it's probably not quite so tough, workload aside, but if you're a talented young gal from Malmö, hoping to make your own way in the synth-pop world, it must be pretty daunting to be releasing a début EP at this point when the other two are dominating the pop-sphere quite capably already.
However, it seems that Tove Ask doesn't seem to be bothered in the least that she might get mixed up with the others, and it's true that being mixed up with women as talented as the aforementioned artists would be nothing but a compliment. Did being an Ella stop Ms Eyre and Ms Henderson, when so many other pop Ellas are already knocking about? Heck no – and if you mess with Tove Ask, she may well deal with you the way she demolishes a pillow in the video for her new track 'By Myself'.
So, who is Tove Ask? Well, she's 19, from Malmö, has previously featured on Junobit's EDM banger 'Daylight', and she's just released her 'By Myself' EP via Sonic PTM Records.  Musically speaking, Ask heads to picopop on 'By Myself' while keeping the club dancefloor firmly within her sights, and the accompanying video's colourful and playful quality gives the track an added sense of fun to ice the cake.