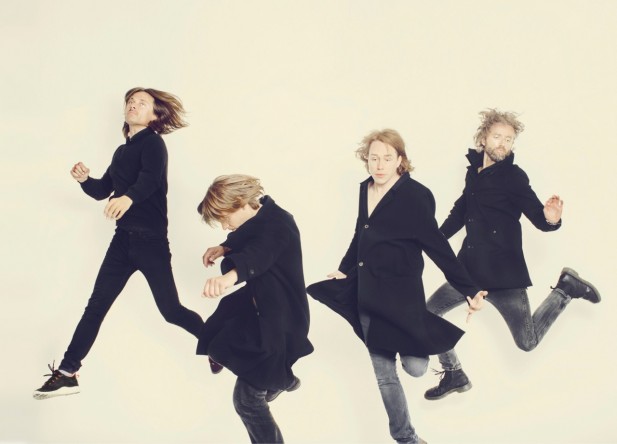 The return of Mew with their latest LP +-, was regarded by many as a new high point in a career that seems to have had nothing peaks thus far, and today they bring us a video for one of the album's stand-out tracks, 'Witness'.
Filmed at the Republique Theatre in Copenhagen, the band asked a small number of fans to come along to see them perform, and be filmed at the same time. We're guessing that just about no-one was completely prepared for the gruelling process of filming – in the end the video was shot in 13 takes, and when you've been dancing like crazy for that long it must have been pretty tiring for all concerned! Still, when the song is as good as 'Witness' we suspect the fans didn't mind, and as you can see in the video, everyone seems to be having nothing less than a fantastic time.
+- is available now, and you can catch the band doing a handful of festival dates in Europe and the Far East before they head out on a US tour in the autumn. If you're able to catch them live, you an get a taster of what you might expect in the video for 'Witness' below!