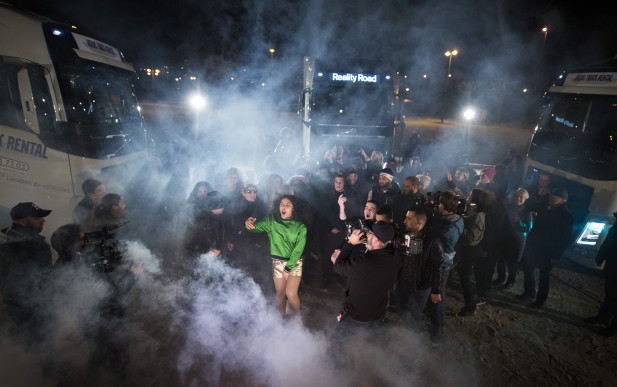 "Let go of your fears. Let life take you on a journey. There's a million ways to live."
Sweden's Mapei has been doing interesting things for some time, not least her latest project, the TV series' 'Reality Road', which sees the singer teaming up with her friend Liza Minou Morberg, in which the two spend nine days on the road to Italy from Sweden, making this video along the way.
Written specifically for the series, Mapei says of the song: "I love to travel and to get the opportunity to meet new people and cultures. And that is also what Million Ways to Live is about – the freedom to be out on the road. It is the ultimate song for a road trip." With the track's abundant energy and joyful feeling, we're inclined to agree!
In the series, some of the adventures Mapei and her team (including a miniature schnauzer called Sushi) get up to include performing with drag show artists on a truck ferry to Poland and arranging a spontaneous gig in the suburbs of Paris, as well as, of course, making this video! You can find all the episodes for 'Reality Road' here, and watch 'Million Ways To Live' below.