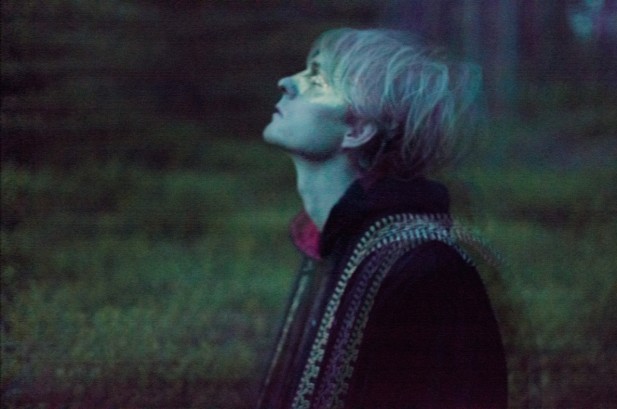 Truth be told, we don't know a whole lot about hjälten. What we can tell you is the following: He's from Kungälv outside of Gothenburg, he's better known to friends, family and the relevant authorities as Daniel Björkman, and he's pretty good at this 'music' thing so many people have been talking about lately.
'Mitt Liv', his latest offering, is the sort of sparse, twinkling, affecting pop that can connect with listeners, whether they speak Swedish (or Japanese, which appears later on in the song as a whispered spoken word section) or not. In the accompanying video for 'Mitt Liv', directed by Lina Söderström, we see a man hiking through the forest with his dog. Without giving too much away, there's an abstract and almost fairytale quality to it which is enhanced and emphasised by the beauty of the forest it was filmed in.
'Mitt Liv' comes from a record due later this year called hjältar. In the meantime, check out the video below.