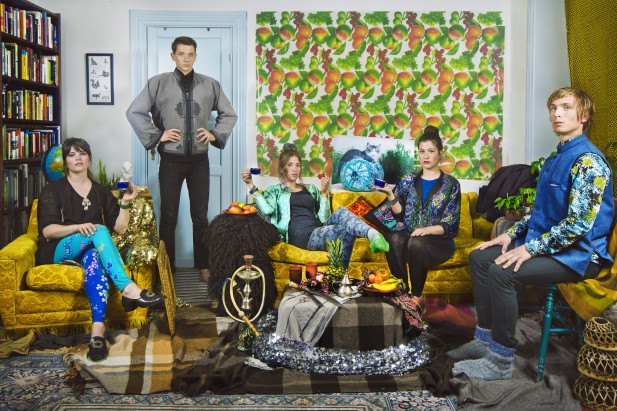 Relationship turmoil has long been a good starting point for pop records, but the obsessive, anxious paranoia found on Broen's 'Iris' is still kind of unusual. The driving chime of a high-pitched guitar line give it that awake-at-4AM tension that most of us have experienced at some point, but it's tempered by a looping keyboard melody and bright harmonies which prevent the song from becoming consumed by the dark place it comes from.
The video, made up of archive footage of Trondheim and its residents of yesteryear, is augmented by animation and largely in reverse, which gives it a surreal quality, as you watch trains trundling along in the wrong direction and children being sucked back up a slide as if being drawn in by a giant vacuum, but at the same time is utterly compelling.
'Iris' is taken from an LP called Yoga, which is available now, and you can catch the band at Øya Festival in August.