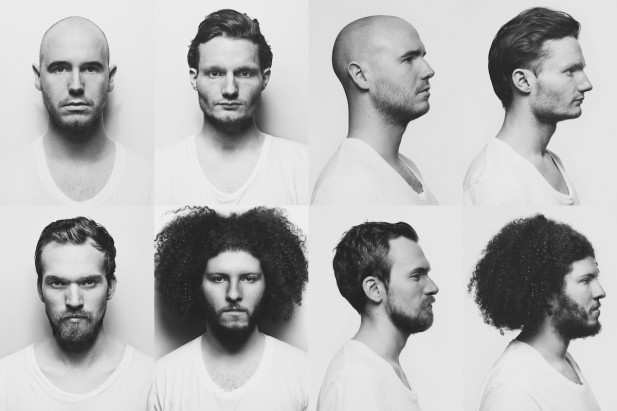 Sometimes it's nice to spice up your present life with a nostalgic look back to the past. Remembering the 'good old times' where we were young enough to not have any worries in life to give us a positive boost to move into the future.
Agent Fresco's new song 'Wait For Me' is doing exactly that for you: it's a mix of typical rock instrumentation from the '00s and early 90s pop structure, sprinkled with some dub and Icelandic folk vocals. It is nostalgic enough to induce warm memories and contemporary enough to feel like it's going to take you places.
The video is pieced together from home videos of babies and young children, and is an incredibly personal work by vocalist Arnór Dan, who elaborated further on the band's Facebook page:
"I had been touring with Ólafur Arnalds for some time and before our gig in Copenhagen I asked him if I could dedicate my last song to my family and my best friends, who were all in the audience. But when that moment in the program finally came, everything became just way too intense for me, thinking about the death of my father, the birth of my sisters' children, the death of my friends' parents. I've been absent from my loved ones through so many life-changing moments. Time hadn't stood still simply because I was in Iceland and realising that was just heartbreaking.
Those are the thoughts and feelings I wanted to capture in Wait For Me.
This video is a tribute to my incredible family. They've already seen the results and luckily they've all given their blessings even though this video is incredibly personal and contains our private footage. This is to them and I hope that our audience can connect somehow to the love and joy that went into making it."
'Wait For Me' is the third single to be taken from Agent Fresco's LP Destrier, which will be released on August 7th, and can be pre-ordered now.