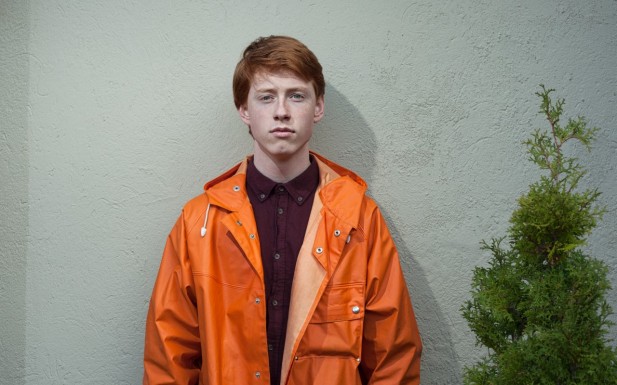 It's been a busy year for dePresno, a young Bergen based artist. Through the last year he has combined school and music, which has so far resulted in great things such as the release of his latest single 'Forever' and winning the prestigious Eggstock Festival in Bergen. Working with his "enlarged folk" genre he creates a highly fascinating musical landscape, so we spoke to dePresno to get to know him better.
For those that haven't met you yet, could you please introduce yourself – who are you, where are you from, and how would you describe what you do?
Hi! I'm dePresno, from Bergen on the west coast of Norway. The name though originates from Spain. I mean, you can clearly see that I am from Spanish heritage. I create and perform music, hoping to make a difference to somebody out there.
We really love 'Forever', it's such a beautiful song. Can you tell us what the story behind it is?
Personally, the song generates various emotions and tells several stories. However, it all breaks down to what the song means for the listener and what they might feel while listening to the song and the story. In the end, it all cooks down to the chorus lyrics with the massive synthesizerparty in the background. "What are we waiting for" is what sums up the story. That's all you get from me. 😉
Can you tell us a bit about your musical upbringing, and how you got into making your own songs?
It started with old Norwegian folksongs, then continued on with artist such as Leonard Cohen, Bob Dylan and Bob Marley. Therefore, my first song had to be I football supporter song! A shitty one at that. From then on out my songwriting skills evolved and my first proper song came along when I was about 14 years old.
This last year seems to have been a busy one for you with things taking off pretty quickly, so what would you say have been the highlights?
Well, combining school and music was quite hard and I graduated with quite shitty grades, but hey! I've heard the music industry is a quite reliable place of work. The highlights for me was having Bastille doing support for me, though I played a somewhat smaller stage. (they played just before me on Bergenfest, a local festival)
You recently won the Bergen based Eggstock Festival, so can you tell us a bit more about what you try to achieve with your live shows?
Yes! That was my first band experience! I loved it! Some hectic days just before Eggstock with exams and me having tonsillitis, but it worked out in the end! I hope that the live shows can bring what our production and songwriting does, some new and surprising elements, and of course weird sounds. Our philosophy is one new cool and weird sound for each song.
Where can we catch you over the summer? Are you heading to any festivals?
Yes! I'm leaving for Roskilde today! But only as a festival goer. Everyone needs inspiration (and beer). Other than that it is mostly studio work this summer.
Who has been your biggest musical inspiration? In what ways have they made their mark on you?
O. martin is this and last years biggest influence. Also from Bergen, I even had the opportunity to work with him. I love writing with others because other people does things I would never even thought about doing, and those perspectives are great!
Outside of music what would you all say are your biggest creative influences?
I love the beat generation and Allen Ginsberg In particular. The anarchist in me loves the whole beat generation.
Do you have any good new music tips to share with us? (Norwegian tips are particularly welcome!)
O. martin is great! Also, my friend niilas is great!
And finally, what does the rest of the year hold for you?
Expectantly, lots of grapes and work. I hope that I get super fans who bring me red grapes. If that ever happens, I will be the happiest man alive.
I'm super exited to work with music full-time from now on! I promise lots of fun things happening the next year or so.