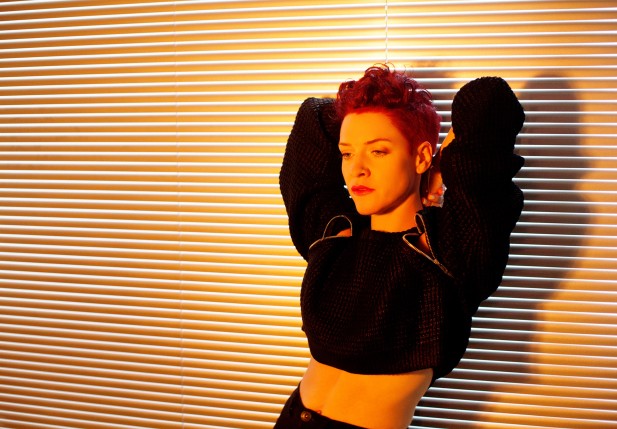 Though Sweden's Cornelia Dahlgren has now picked London as her creative base for her musical and artistic endeavours under the moniker of Cornelia, her latest single 'Not In Love' can sit comfortably side by side with her country's numerous pop behemoths.
The bright, whirling, kaleidoscopic synths of 'Not In Love' get their perfect visual counterpart in the video, which was directed, filmed and produced entirely by Cornelia herself. As images of old-fashioned computer graphics, fragment, twist and distort, the cool-eyed expression of Cornelia calmly cuts to the chase – "I am not in love with you".
We asked Cornelia to tell us a little more about making the video:
"When we recorded 'Not in Love' I used a few sounds that somehow reminded me of old video games and early sci-fi movies (which I have a massive soft spot for). So it made sense for me to make a video on the same theme. Indulging in cheap effects and Clip-Art inspired edits, I tried to make it look as retro as possible. I filmed it in front of a green screen and then allowed myself to go a bit bonkers with the editing effects in Final Cut Pro! Needless to say I had great fun making this video."
'Not In Love' is taken from an album called Balun which is available now via Camp Mozart, and you can get the 'audio poster' of it from her Bandcamp as well.