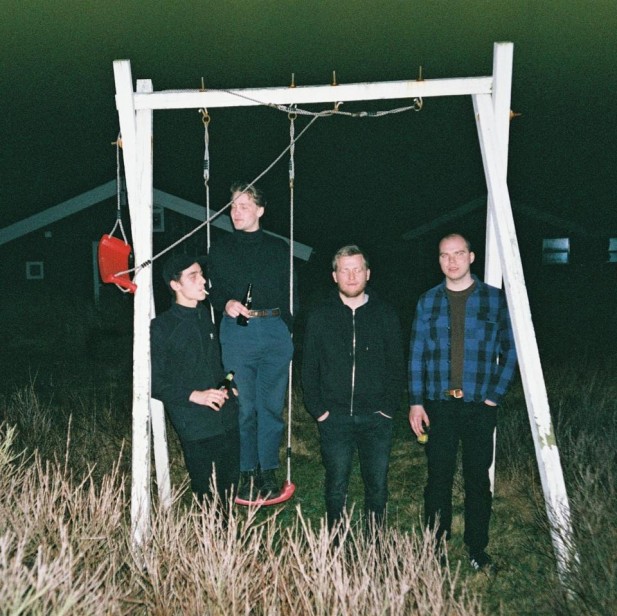 A long time ago, in a galaxy that is 100% identical to this one, B-sides used to be something that many artists would pay little care and attention to. They were a repository for half-hearted stuff that wasn't good enough for the LP and songs written by an enthusiastic bass player whose rhythmic abilities outshone their lyrical ones. However, that rare feeling of turning over the record and hearing a brand new song from your favourite band that was just as good as the A-side was incomparable.
Fast forward to 2015, and the art of the B-side is far from lost. As physical single releases become less common, the effort to make them special seems to be much greater, and indeed, the other side of the record is frequently as good, if not better. Though Danish punks Yung had already convinced us to buy their latest single 'Blanket' on the song's own multitude of merits, today they offer up 'Burning Bodies', a slowly building psych-inflected post punk sprawl of a record, gathering pace, intensity and fury with every strum and howl. Far from being a throwaway track hidden away where no-one will take much notice of it, this song demands your full attention, and cements the band's reputation as a force to be reckoned with.
'Blanket' & 'Burning Bodies' will be available from 24th July via Tough Love Records and you can pre-order it now.