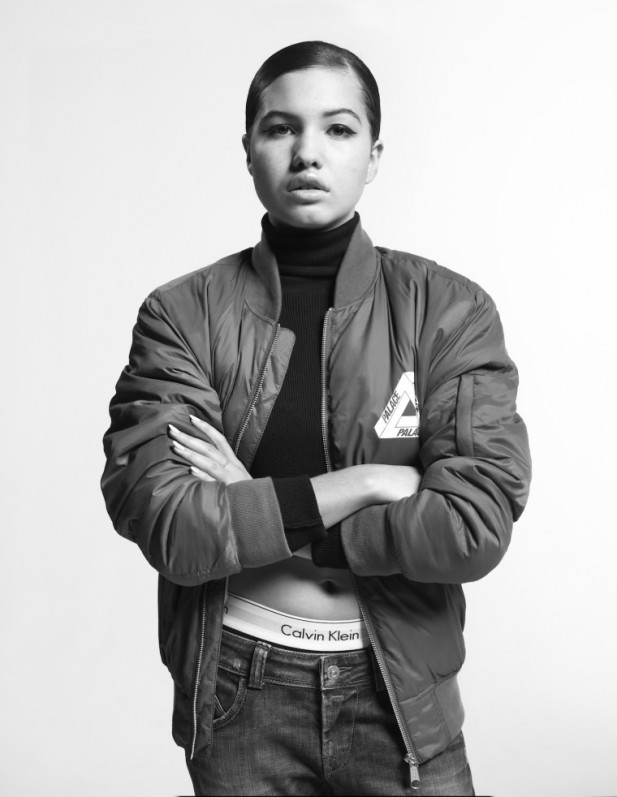 JA JA JA POP QUIZ!
Q: What's better than a new Neneh Cherry record?
A: Nothing, obviously. Except maybe that one time she did a record with Robyn, because two of Sweden's most awesome artists being awesome together is pretty difficult to beat.
Q: What's as good as a new Neneh Cherry record?
A: A record by her equally talented daughter Mabel, of course!
As far as pop-education goes, Mabel has literally been schooled at the feet of the master. If nothing else she's probably at least tried on her mum's shoes and stomped around the house in them at some point, and lessons in awesome pop attitude could potentially have been passed on in that fashion. You also can't help but be influenced by your parents, especially if they're the kind of ridiculously talented folks that her parents are (Mabel's dad is Massive Attack's Cameron McVey, and just when you thought she couldn't get any cooler, her sister Tyson releases music as one half of atmospheric R&B production duo PANES. Ja Ja Ja can't wait for the family's dog to reveal itself as a member of a grime crew, and hear rumours it might be spitting a few bars on Trim's next jam).
However, this isn't about them, and nor is theirs the only musical education Mabel has received, having studied production in Stockholm, and spent time in both Sweden's capital and her current home of London, it's certain that Mabel's palette of influences likely takes in every colour and texture on the spectrum. What really jumps out from first listen of her début track, 'Know Me Better', is her mature, touching lyrics, some cool, nostalgic production touches in the beat and vocal sample, and simple, addictive melodies.
What you want from a great pop record is something that will get stuck in your head and your heart in equal measure, and 'Know Me Better"s tale of tentatively unmasking yourself to become truly close with your partner does both, with great skill.