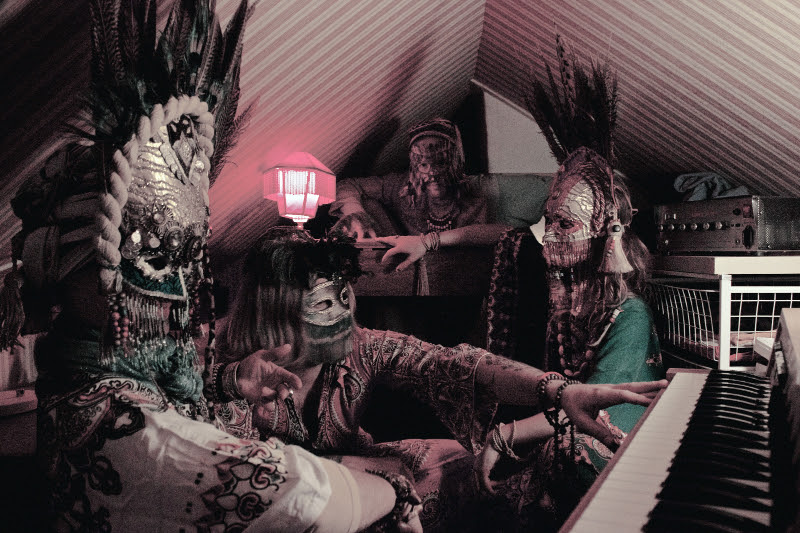 Sweden's enigmatic collective Goat have never been ones to shy away from a good time – rambunctious energy is the very lifeblood of their output. Infectious grooves and twisted rhythms informed much of the band's second LP Commune, but things have been kind of quiet in the Goat camp since the album was released in September last year. Well, it turns out Goat have been busy.
The group embarked on recording sessions in New York and Sao Paolo at the beginning of the year and now the fruits of their psychedelic labours are at last ready to be revealed.
'It's Time For Fun' is the first track to be taken from their recent recording sessions and it certainly doesn't disappoint. The track is a slow endorphin release of undulating percussion coupled with a shamanic bass hook that rumbles like it's emerging from another dimension. The song also sees the band amp up the cyclical psych-swirl of their previous material by deploying some heavy duty arpeggiated synth loops.
Take all of that and mix in the lyrics "Bring all your friends / Look at the sun / No time for troubles / It's time for fun" and you've got a kaftan inspired dose of desert party fury.
It's time for fun? You're damn right it is.