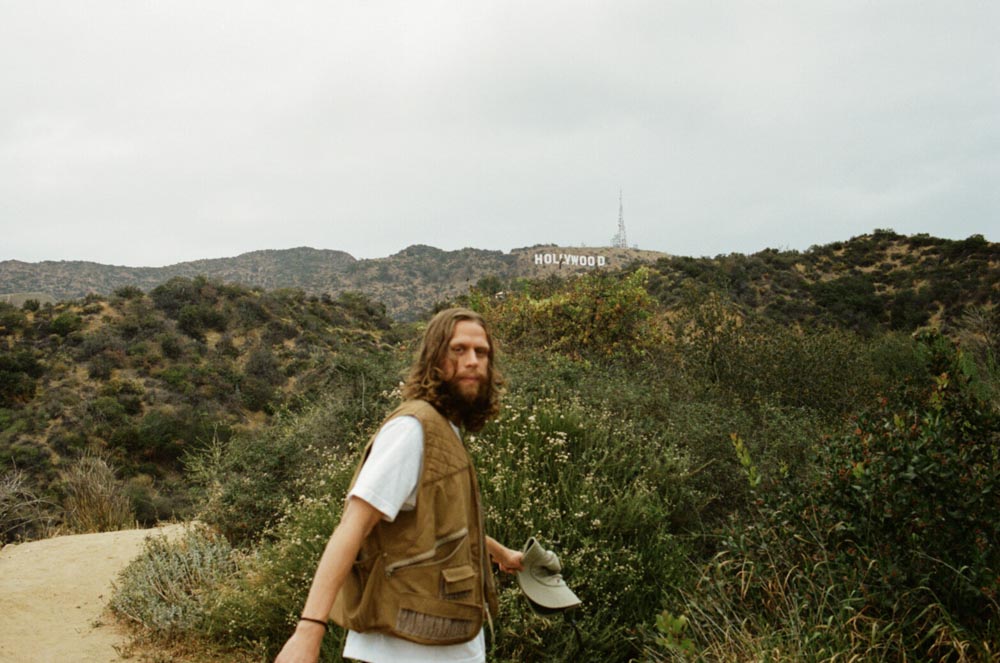 Danish psychedelic indie fave Reptile Youth brings out the ultimate dream chaser feeling in the new video to the longingly beautiful single 'Away'.
With uplifting beats, lingering synths and Mads Damsgaard Kristiansen's voice asking "what if I promised to take you away?", this video is worth watching again and again and again.
Mads takes us away to LA when the sun comes up and shows us a perfect day dancing around town: on the streets, in the sun, on the beach and with Darth Vadar and Superman. The video continues 'til after the sun has sunk down into characteristic West Coast colours and the nightlife takes over the city explored by a smiling Kristiansen – who wouldn't like to be taken away for a day like that with Reptile Youth?!
'Away' is from taken from Reptile Youth's Away EP and the video is created by Co.Lab's Jeremy Power Regimbal & Justin Tyler Close.