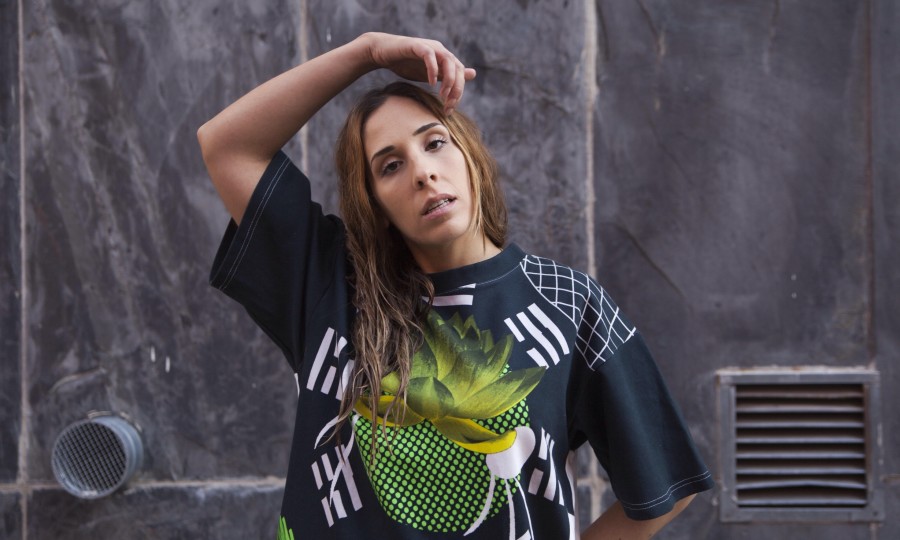 Fresh from her collaboration on Nordic supergroup Closure with Martin Sköld of Kent and Johan Wohlert from Mew, Ninsun Poli steps into the spotlight solo, with the release of her latest video, 'Good'!
Of Assyrian descent but born and raised in the Stockholm suburbs, Ninsun Poli draws on her experiences on what she calls 'the Rocky Path' to forge her way in the world, musically and otherwise. It's clear that Poli's creativity is not limited to just music, with intriguing works of prose in progress on her website as well, and undoubtedly more from there. She may be on the Rocky Path, but that just means that her feet are used to walking on more challenging terrain, and chances are her art will be even more remarkable because of it. As Poli herself says: "It ain't easy, but it's good" 
On 'Good' we're greeted with a tangled mess of bright, psychedelic colours and distorted images, accompanying Poli's powerful soul-oriented voice. Both delivery and arrangement are reminiscent of the sort of early 90s take on classic R&B, but with a contemporary twist that keeps it firmly grounded in 2015. While her pop-peers are still looking to synth-driven and 80s inspired styles, Poli is one step ahead; 'Good', which effortlessly traverses from classic R&B through mainstream 90s-style pop via bassy, modern arrangements is evidence that she's making quick progress along that rocky path, and making it look easy.