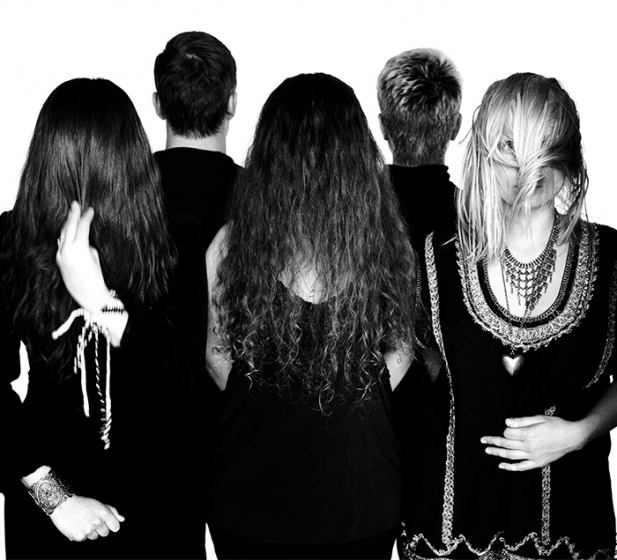 Newly signed to Bella Union, Iceland's Mammút return with a new video for 'Blood Burst'!
There ain't no party quite like a paddling pool party, as Mammút are keen to prove – after some quick cuts of costumed debauchery, we then see the band move poolside for more frolics, and that's where things take a somewhat sticky turn. Directed by Sunneva Ása Weisshappel, 'Blood Burst' is now liberally smothered in kaleidoscopic colour, complementing the song's energy perfectly.
'Blood Burst' is taken from the band's recently released EP River's End which is available digitally now. You can catch the band live at the Sebright Arms in London on September 2nd, and on home turf at Iceland Airwaves in the autumn. In the meantime, check out 'Blood Burst' below!