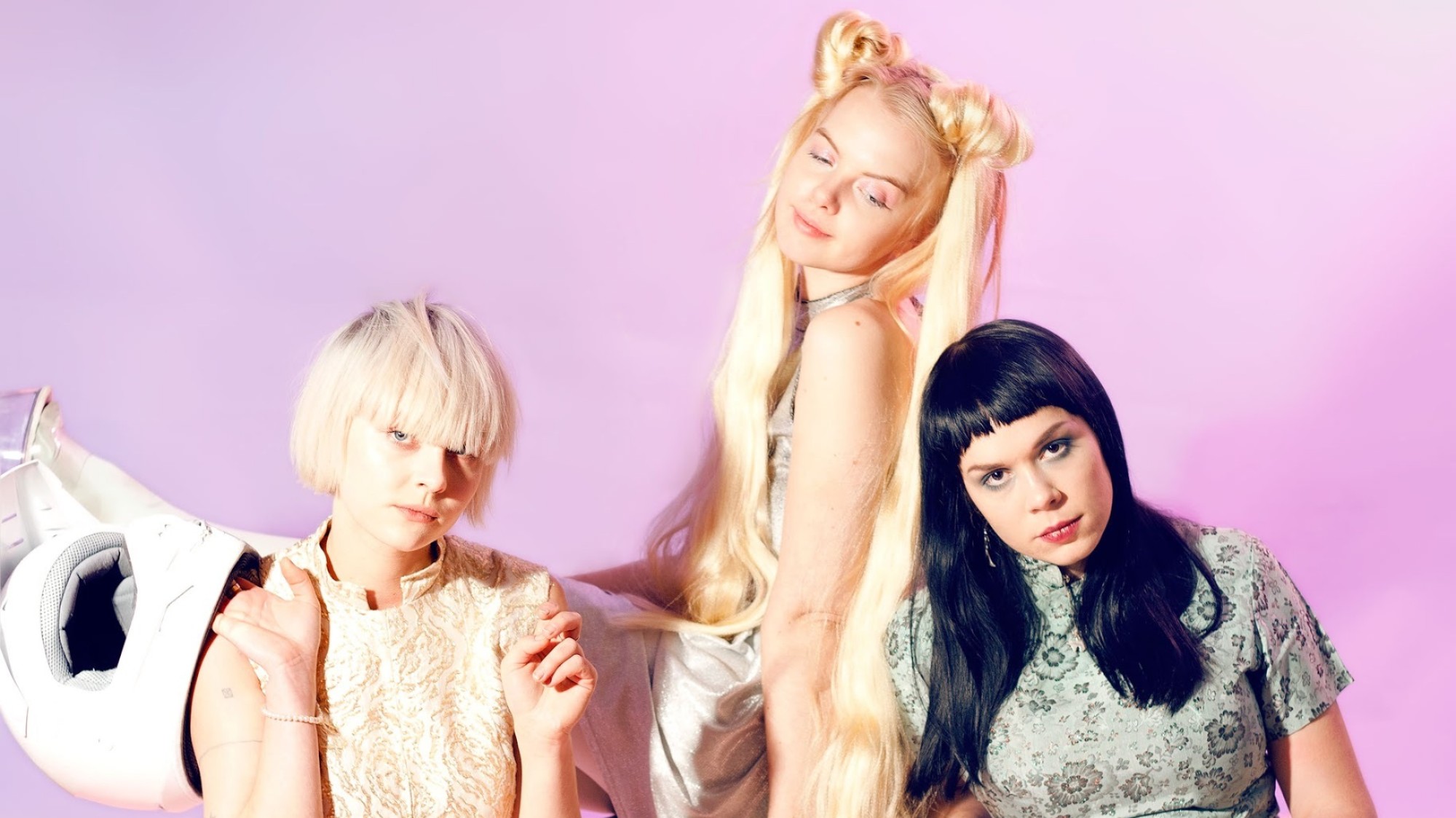 Photo by Meg Lavender 
Have you got your dancing shoes at the ready? Good, because you're going to need them. Birthed in Iceland's capital and now splitting their time between Reykjavik and the fair shores of Brighton, Dream Wife seem to be intent on getting everybody on to the nearest dance floor. If you don't believe us, all you need to do is checkout their new track 'Believe'.
Consisting of Alice, Bella and Rakel, along with their trusty drum machine, the trio have a self confessed sound of "poolside pop with a bite", and that's a fine description of what they do. 'Believe' can't help but suck you in with its hypnotic neo-disco beat and relentlessly sassy low end riff coming across like the ghost of Deee-Lite getting pulled from the ether of the 90s straight into a DFA mixtape. And the vocals, exhaled with breathy attitude, infuse the track with enough punk spirit to create a style of bubblegum pop that feels as though it could be spat back at you without warning.
The psychedelic clip for the track sees Dream Wife envelop themselves in a whirlwind of sparkles, sequins, and some serious synchronised dancing.
Watch the clip for 'Believe' below.