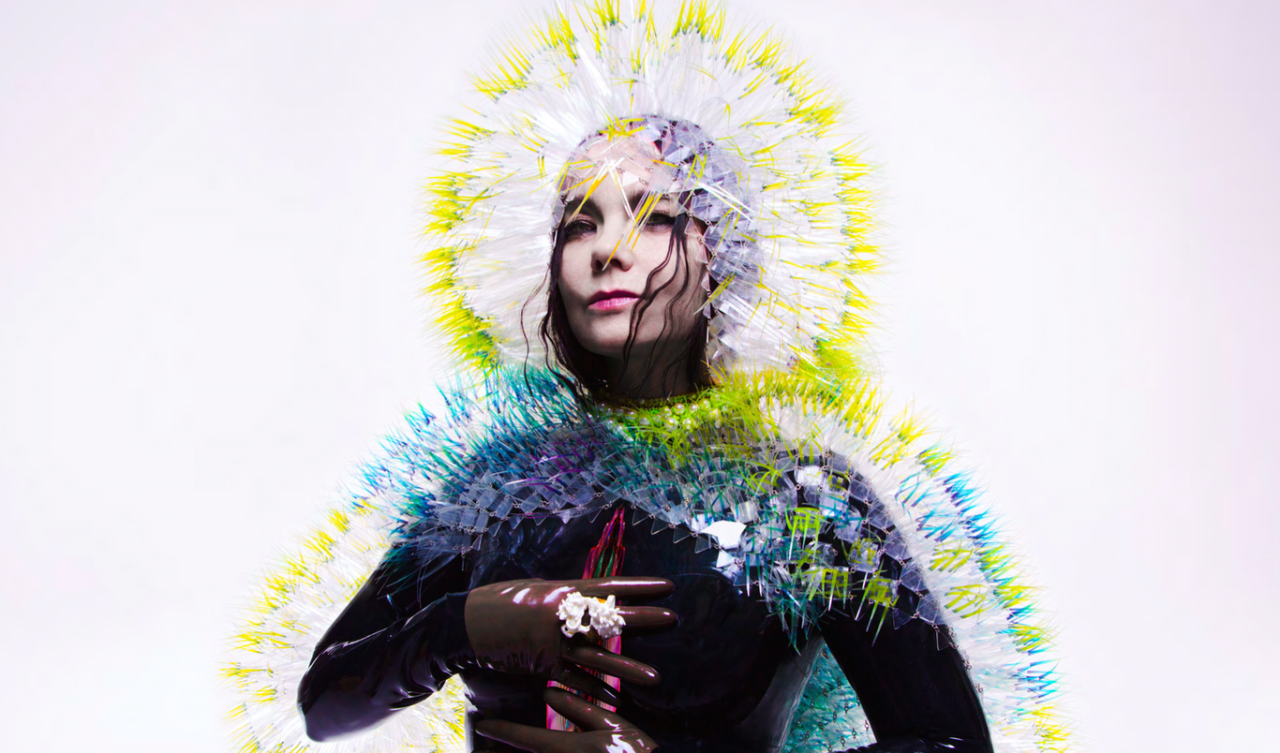 It's no secret that the undisputed queen of Icelandic culture is back. We let you know all about that by way of our 5 Things We've Learned From Björk feature a few months ago. But the multi-media build surrounding the release of her latest alum Vulnicura continues without any sign of stoping. Following the 360 degree video for album opener 'Stonemilker' (check that out here if you haven't already), Björk has now released a video for 'Black Lake'.
Serving as the centrepiece of Vulnicura, 'Black Lake' is one of the few tracks recently released that truly deserves to be described as "epic". So, it's no surprise that the 10 minute clip is less of a music video and more of a short film.
Shot on location in Björk's native Iceland by award winning director Andrew Thomas Huang, the film was premiered at the recent Björk retrospective at MoMA in New York where viewers were invited to totally immerse themselves in the sound and visuals by standing amidst a series of surrounding speakers emanating separate elements of the music. You may not be able to recreate that in the comfort of your own home (if you can, lucky you!), but the film still carries all the emotive qualities of the track even on the small screen.
Beginning with Björk crouching foetally in a black cave the visuals are drenched with metaphor the envisage her (re)birth as she emerges into a desolate and beautiful landscape. Given the subject matter of the track, which serves as a snapshot of the gradual yet unstoppable disintegration of a relationship, the imagery makes the opening lines "Our love / Was my womb / But our bond / Has broken" all the more devastating. But daylight gradually rises and gives way to a tentative optimism captured in the resolve of a greener landscape and wide the open Icelandic sky.
So sit back and watch 'Black Lake' below. It's the best 10 minutes you'll spend all year.