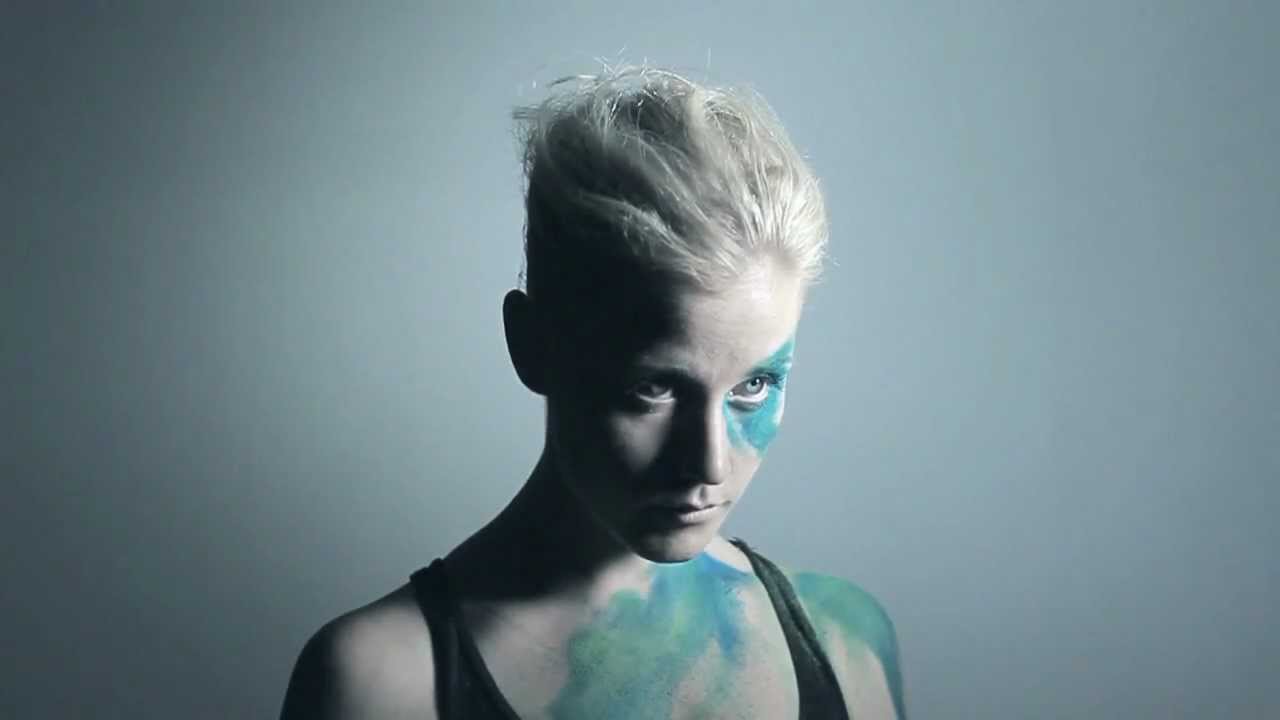 Sometimes it can be hard to know whether to take a knowingly upbeat view of life, or to go all-out and embrace your dark side. In the case of Sweden's Vanbot, both of these options seem to be equally appealing. Her singular take on electro-tinged pop regularly manages to strike a balance between infectious, euphoric sonic melodies and nocturnal, introspective hooks. Put simply, Vanbot represents the best of both worlds.
This balance of strident emotion has never been more apparent than on her new album Perfect Storm, but bringing this album to fruition was far from an easy task. We were lucky enough to catch up with Vanbot to talk about how Perfect Storm came together, what it feels like to scrap an entire album, and those pesky Robyn comparisons…
For those that haven't met you yet, could you please introduce yourself – who are you, where are you from, and how would you describe what you do? 
My name is Ester Ideskog, I grew up in a small village called Österskog, in the southern part of Sweden. I'm an artist and songwriter and perform as my alter ego Vanbot. I do electronic pop music, I'm a melody junkie!
Tell us about the music scene in Sweden and how you feel your sound fits into the musical landscape. 
I'm very proud over the Swedish music scene. We've had so many good artists, songwriters and producers that made their way out in the world, so I think we're pretty optimistic about making music. At the same time I think we're pretty anxious about approving domestic music, before we see that it works abroad. Kind of strange but very typical Swedish behaviour. I hope and think my music delivers some Swedishness, primarily in the melodies, which I think has been a signum for Swedish music for quite some time.
You've stated that you trashed an entire album's worth of material in 2013. What drove you to make that decision? 
We had been working on the songs for 1,5 years, but it didn't feel complete, we tried with making new productions, new mixes, even reworked some melodies, but I think I got fed up with all of it. Both me and the music felt watered out. One day I simply decided to trash it, it felt like it was inevitable. It was a really tough period, I had a breakdown and really questioned what I was doing.
Your new album Perfect Storm was released just last month. Can you tell us about how it came together? 
I think trashing the album challenged me to up my game and when I restarted I felt like I had nothing to lose and started writing outside my box. I wrote several songs every day and entered an almost hypnotic writing period where everything centred around making melodies. I started working with new synthesizers, new beats and tried to broaden my vocal performance. I also started working with a new producer, Johannes Berglund, and everything fell into place. He's a genius that guy, and we've had so many wow situations in the studio!
The album has been three years in the making. How does it feel to have it out there? 
I was so nervous when I released it. You know, until the release it was my private estate, but now it's everybody's. But I'm very proud and crazy thankful for all the super good response I've had!
You've recently worked with some big producers like Jan Kask and Johannes Berglund. How did those collaborations come about? 
Jan Kask and I were introduced to each other by a common friend. I really respect him as a songwriter and I must admit that I was pretty nervous at our first writing session. But he was super supporting and I loved working with him, he works with the melodies in very interesting ways, very melody-smart. Johannes Berglund and I have tons of friends in common but somehow our roads never crossed until last year when I wrote together with Adam Olenius. I think I instantly felt that we could make magic. He's never short on ideas and he has encouraged me to be more playful and in some ways more messy.
There are plenty of big hooks and an even stronger sense of euphoria in your new material. Did you intentionally want to amp up the sound on your new album?
Thank you! It wasn't something I worked towards intentionally, but I love the contrast between the catchy melodies and the dark retro synthesizers. I tried really hard to add a stroke of darkness to the otherwise poppy sounds.
Do you think it's important to be a perfectionist when creating music? 
I think it's important to be spontaneous, and not being a perfectionist, so I guess no. I love design by accident, and when things come to life very organically. That's when IT happens. When you start to control things it becomes boring and predictable. I think that's what happened with my trashed album, it was too controlled.
You've been compared to Robyn a lot since you started releasing music. How do you feel about the comparison? 
As long as people listen and like my music, I don't really mind. Robyn is great, she's a genius. But to be honest I don't think we're that similar, but people tend to label things to make it easier to understand.
Do you have any good new music tips to share with us? (Swedish tips are particularly welcome!) 
I do! You should listen to KHOE!
And finally, what does the rest of the year hold for you? 
I'm doing shows around in Sweden and Europe and starting to collect ideas for new songs. I'm actually very eager to start working on a new album!