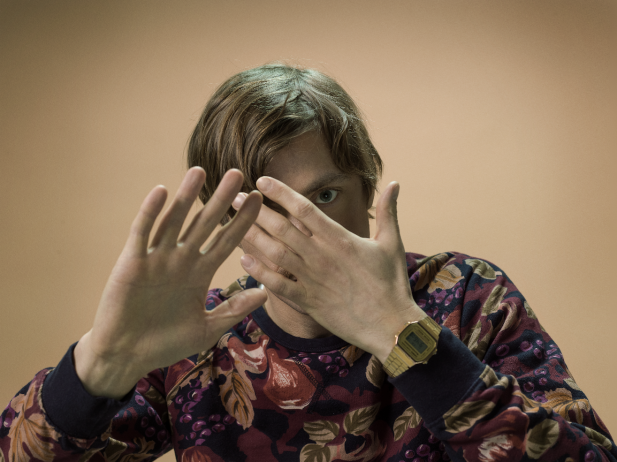 Though the career trajectory of The Legends has been described as 'somewhat accidental' thus far, that doesn't alter the fact that this project is arguably one of Sweden's most beloved. Johan Angergård, the 'legend' in question, heads up the iconic Labrador Records as well as performing in Eternal Death, Club 8 and Acid House Kings, and for many, his eclectic solo work as The Legends is the best of all, accidental or otherwise.
Lately it seems like each record by The Legends was possibly the last, with him convinced that both Facts and Figures and Over and Over were the end of this particular project, but lucky for us the need to express himself keeps calling Johan back to the studio to create even more music for us to enjoy. So, seemingly almost against his own wishes, this summer sees the release of LP #5, It's Love, a brand new collection of dreamy, emotional pop songs.
Stemming from a year of inner turbulence, It's Love documents Johan's struggle with getting older, finding his place in the world he found himself in, the importance of certain relationships in his life, and then, at the end of it all, finding new love, and a little hope. Johan himself sums it up best: "I spent 2014 looking back on things that happened only recently, but with emotions and experience from 40 years squeezed in there. I don't know if this all sounds a bit pessimistic. It shouldn't. It's a new start. There's a lot of hope. There's love."
So, with a lot of hope and love, we're delighted to bring 'The Great Unknown' taken from the album It's Love to your ears. The LP will be released not by his own label, but by kindred spirits and home of swoonsome synth dreams, Cascine, on June 30th. The album can be pre-ordered here, and you can get excited by taking a listen to 'The Great Unknown' below.