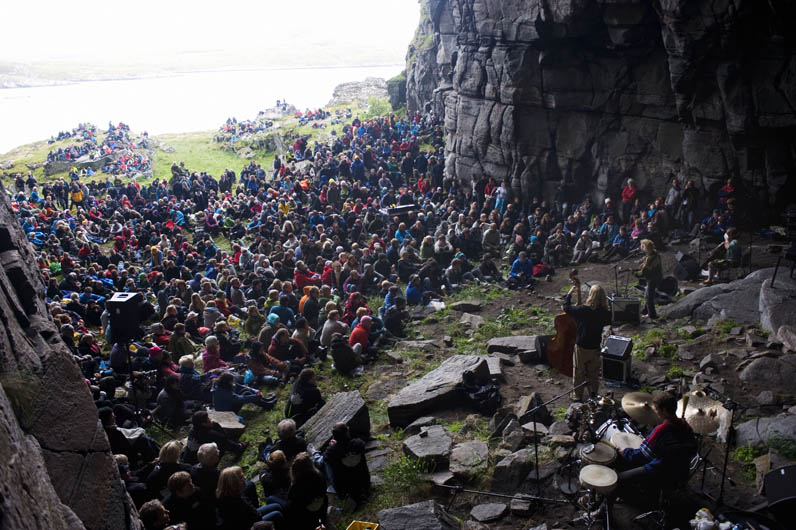 Traenafestival – Photo by Flore-Aël Surun
Summer is here, which can only mean one thing – festival season is upon us!
The summertime offers up a perfect opportunity to visit the Nordic countries for may reasons – the days are long and light, the spectacular scenery of the Nordics is at its greenest and most bountiful, and the cities and countryside are resonating with the vibrant music of the region as the busy festival season gets underway.
We've hand-picked some of the finest Nordic festivals for you to indulge in this year, so take a look at our Nordic Festival Guide for tips on what to see, who to catch and where to find the most dazzling settings!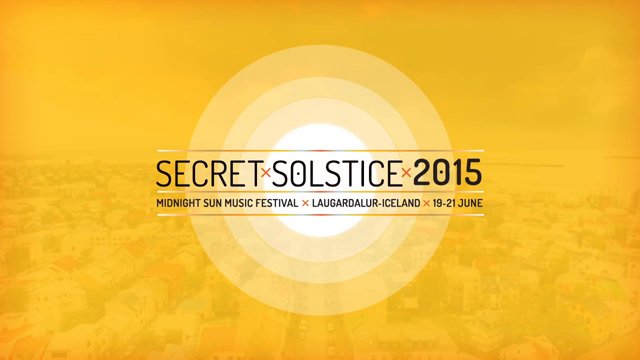 19-21st June – Secret Solstice, Iceland  – Tickets
This festival is held in Reykjavik during a weekend when the sun refuses to set, meaning you can party all night long without knowing if it's morning or evening. Famous for its abundant nature, the festival is surrounded by lagoons and geysers for if you feel like exploring the Icelandic countryside too. Artists like GusGus, Retro Stefson and Samaris are all set to play, so find out more about this year's Secret Solstice festival now!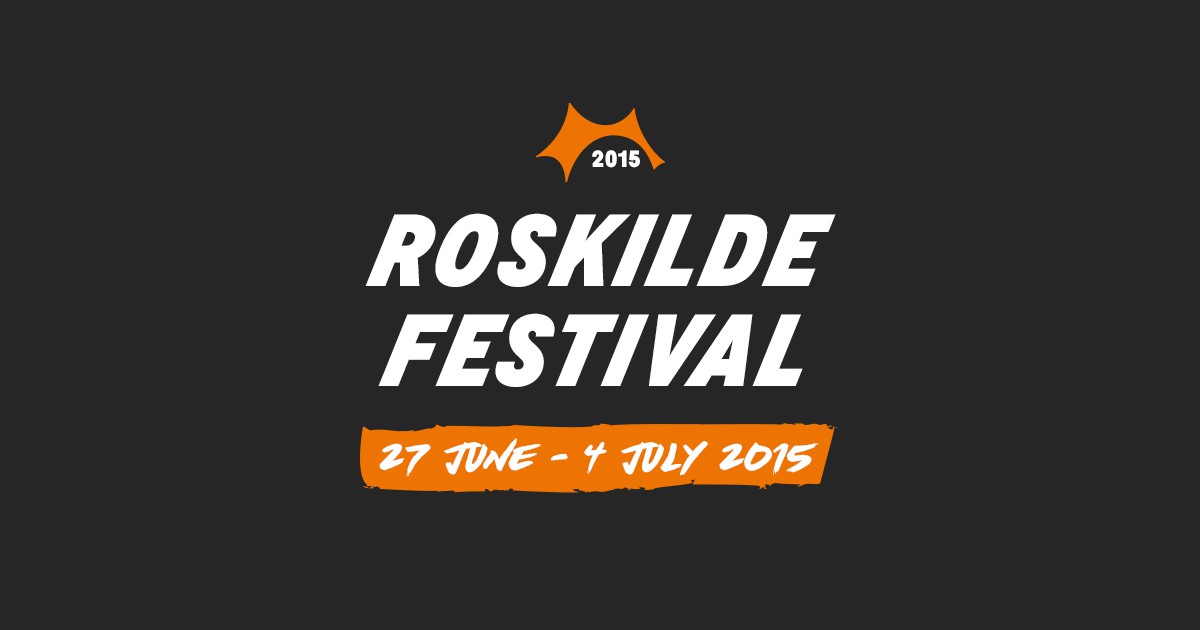 27th June-4th July – Roskilde, Denmark  – Tickets
Roskilde is like the Nordic equivalent of Glastonbury: you have to experience it at least once in your life! It's a week-long event, packed full of music as pre-festival events kick off as soon as you arrive in the camping area. As always the Nordic line-up is great with Mew, Kygo, WhoMadeWho and First Aid Kit on the bill, to name just a handful of the 175 artists set to play. Other headliners include Kendrick Lamar, Paul McCartney and Noel Gallagher, so let's hope for good weather as you won't want to miss a second!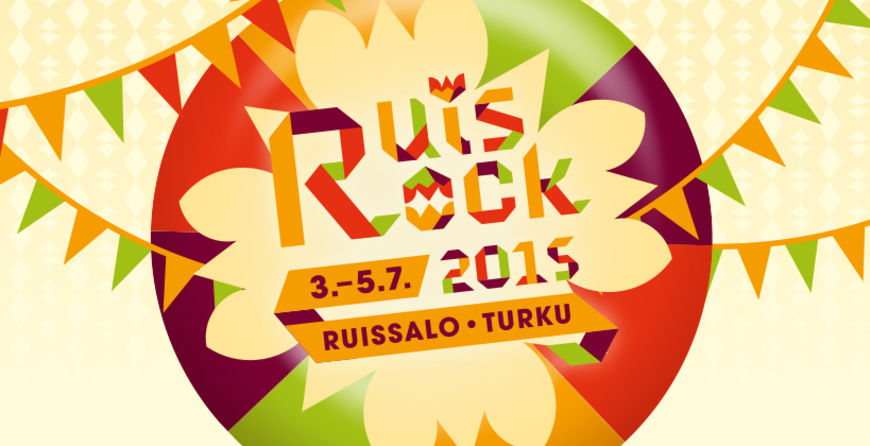 3-5th July – Ruisrock, Finland – Tickets
Since the 1970s, thousands of music lovers around Finland have gathered in the beautiful city of Turku to attend Ruisrock! The festival is held between the 3-5th July in the national park of Ruissalo, which means you can wander in the forest, dance in the fields or even have a swim! This year the line-up includes bands like Mew, Veronica Maggio, MØ, Of Monsters and Men, and, of course, the crème de la crème of Finnish music, including Michael Monroe, Satellite Stories and Eurovision entry Pertti Kurikan Nimipäivät.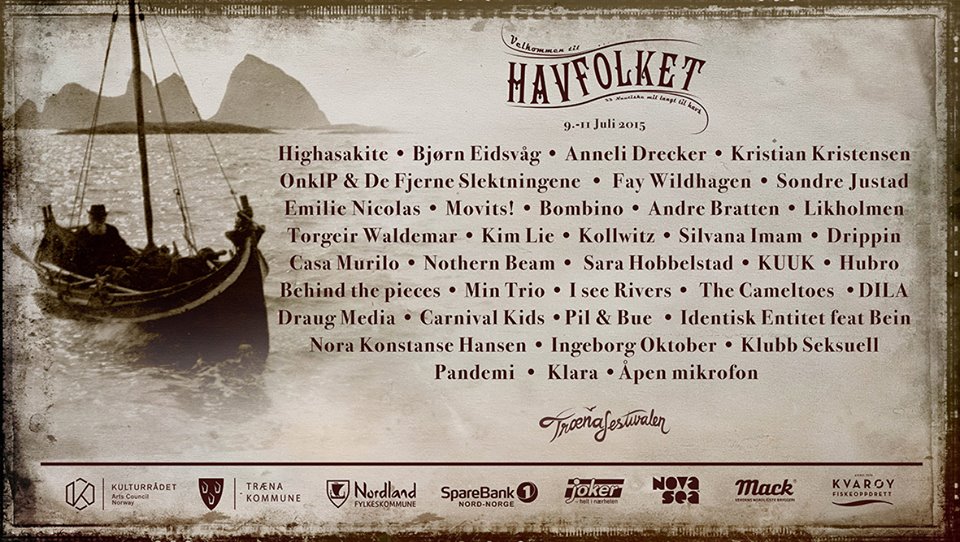 9-11th July – Trænafestival, Norway  – Tickets
Trænafestival is truly a unique event; it takes place on an island in northern Norway, 65 km far out in the North Pacific. There are only 500 people living on the island who all join forces to give you a fantastic experience, and to give you an idea of what it's like to live in an arctic paradise! In addition to music you can enjoy the picturesque site, food that's been caught from the sea no more than a few hours before you eat it, and a completely unique atmosphere. Emilie Nicolas, Highasakite and Andre Bratten have been announced to play at the festival so far, and there's more to come…

16-18th July – G! Festival, Faroe Islands – Tickets
G! Festival is the ultimate alternative festival! The festival was launched in 2002 to to help promote the music from Faroe Islands, and has become a hidden jewel on the European festival calendar. The stunning setting in the town of Gøta and a diverse line-up offers much more than just a normal festival experience. If you don't want to roll in the mud at the British festivals, why not check out G! Festival for something a little different?

16-18th July – Slottsfjell, Norway  – Tickets
Slottsfjell, a festival that is said to change your life! Taking place in the harbour town of Tønsberg – only an hour and a half drive away from Oslo – Slottsfjell has a fantastic location that is way more than just your usual festival site. At Slottsfjell festival, a fjord runs around the site, the ruins of Slottsfjell castle are spread around the festival area, and a Viking trail runs through the town nearby. The line-up looks sensational, too: Seinabo Sey, Tove Lo, Cashmere Cat, Emilie Nicolas, Aurora and Baby In Vain are all among this year's artists.

25th July – Bræðslan Music Festival, Iceland  – Tickets
To get to Bræðslan Music Festival you have to travel as far as you can from Reykjavik, then drive from the nearest town through a mountain passage to arrive to the tiny community that hosts the festival in Borgarfjörður Eystri. Surrounded by mountains and at the bottom of a fjord, Bræðslan is a festival you want to return every year. Prins Polo and Lára Rúnars are playing this year!

1-2nd August – Stockholm Music & Arts, Sweden – Tickets
As the name implies, this festival is all about music and arts! This year, the art programme of Stockholm Music & Arts will branch out from the festival area to the streets of Stockholm, bringing art to everyone's life. Thåström, Anna Ternheim, José González and Frida Hyvönen are some of the artists you can catch at the festival this year.

8-15th August – Strøm Festival, Denmark  – Tickets
Strøm Festival is all about electronic music, with a goal to strengthen and unite the Danish electronic music scene. The festival runs for a week and is spread around Copenhagen's many venues. Last year, 36 events took place at 30 venues with 127 artists turning up to be a part of the action. So far the confirmed artists include Rivet, Erosion Flow and Sofus Forsberg to name a few.

11-15th August – Øya, Norway – Tickets
Øya has an impeccable reputation! Anyone who's been to the festival has nothing but good things to say, even ranking the Oslo based festival as one their favourite festival ever! Susanne Sundfør, Jaga Jazzist and Ida Jenshus are among the artists and bands playing at Øya this year and the festival days are preceded with club nights around Oslo to avoid the post festival blues!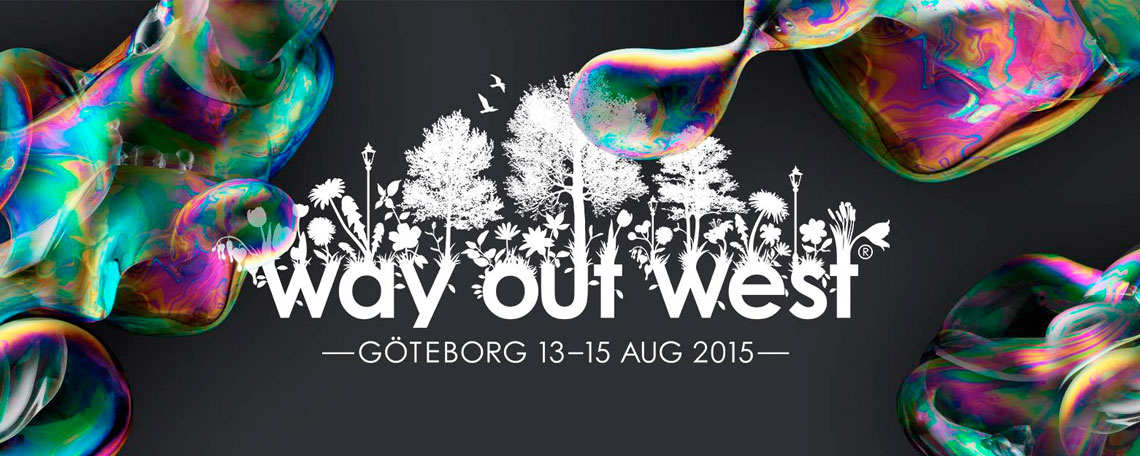 13-15th August – Way Out West, Sweden – Tickets
Way Out West Festival has a reputation for being one of the cleanest and greenest festivals in Europe! At this quirky festival in Gothenburg, it's not unusual to see people reading books or tucking passionately into veggie food (the food is entirely vegetarian at the festival); this great atmosphere has made the festival one of the most loved events in Sweden and the line-up delivers year after year. 2015 is no exception, this summer First Aid Kit, Odödliga and Todd Terje & The Olsens (to name just a few) are playing.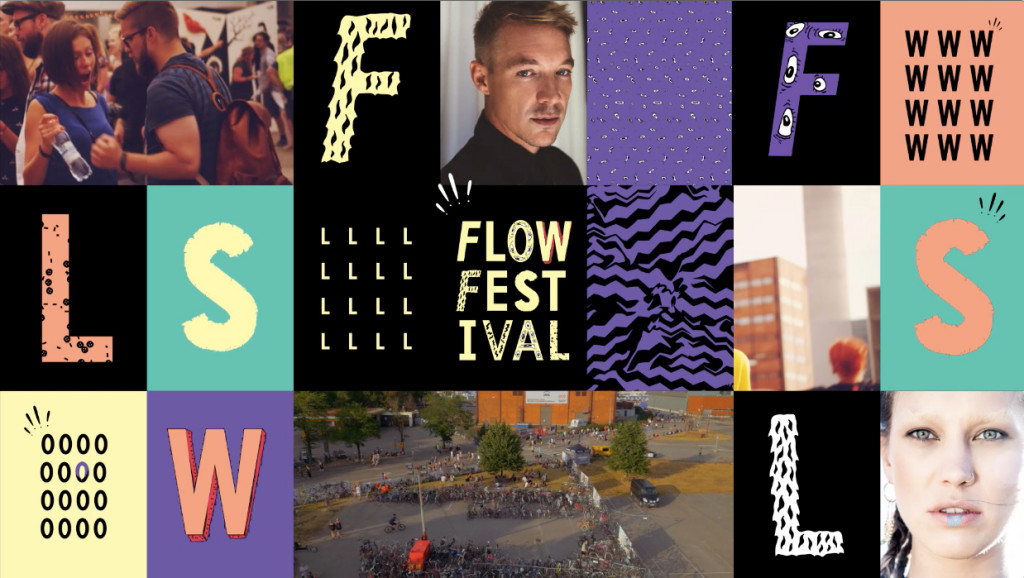 14-16th August – Flow Festival, Finland – Tickets
On the verge of the summer's end, the Finns gather together at Flow Festivall! Famous for the great atmosphere, versatile line-up and good looking people (so our friends from abroad have told us!) the festival is a must for the fashionable, artsy crowd and the local music lovers of Helsinki. The festival has a fantastically colourful audience and caters for the tastes of everyone – all ages and all music tastes! Taking place at the urban Suvilahti, the festival will this year host artists and bands like Manna, Seinabo Sey and LCMDF.