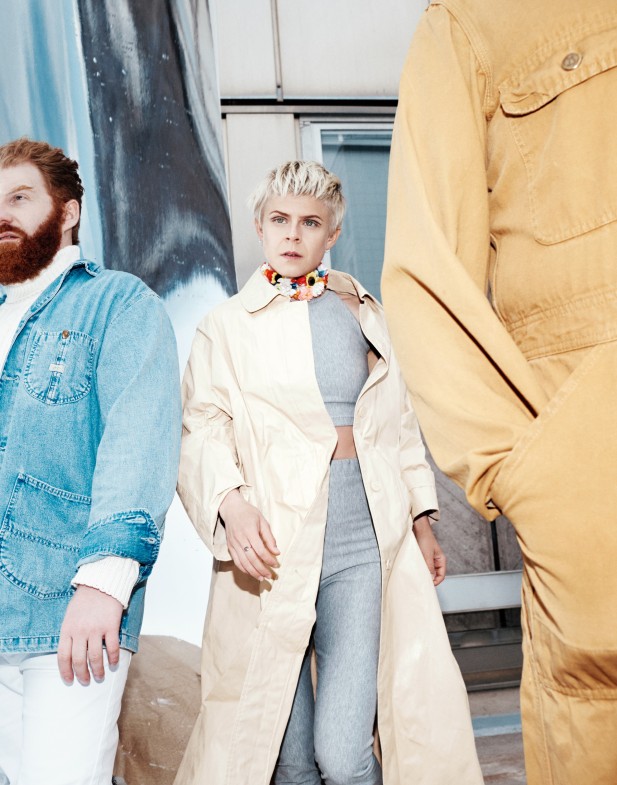 Pretty much the only things you can expect when it comes to the musical output of Robyn are that it will probably take you by surprise, and that it will almost certainly be brilliant. With each new endeavour she finds a way of pushing herself in a new direction, creating something fantastic in the process.
La Bagatelle Magique is a collaboration between Robyn, Markus Jägerstedt and the late Christian Falk. Speaking to BBC Radio 1's Annie Mac, she revealed that she had collaborated with both of them in various ways for many years, and they began collaborating on this project, which will have a mini-album released later this year, about three years ago. Though the material they recorded together, including 'Love Is Free', has been in the works for some time, it's still in the final stages of being finished by Robyn and Markus after Falk sadly passed away a year ago.
'Love Is Free' takes undeniable cues from early 90s house music, and is an intense, infectious summons to your nearest dancefloor. Even if that dancefloor happens to be your kitchen, we suggest turning this up as loud as you can and let 'Love Is Free' take full possession of your limbs.