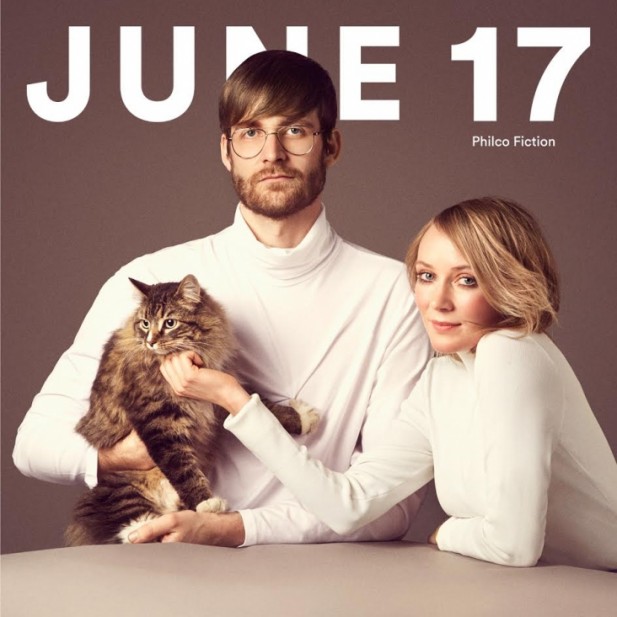 Norwegian duo Philco Fiction are back! As a special treat for us not only do they come with a musical gift, they've also brought their handsome cat along for us to admire as well.
Inspired by bad weather and falling down an internet rabbit hole after Googling 'THE summer of '92', 'June 17' recalls those endlessly bright summers of youth where rainy days seem to have vanished to the point of never taking place. Still, if the ennui of bad weather on a summer's day provokes the creation of good music, we'll take the odd rainy day or two. On 'June 17' two opposing forces both drive and balance the song perfectly – Turid Alida's sweet vocals and stabs of powerful bassy brass give it an addictive quality that will have you going back for repeat listens, whatever the weather happens to be doing.
Following on from recent single 'Bodies', June 17 was released, as you'd expect, on June 17th via Killing Moon Records. However, music this good doesn't come with an expiry date, and even if this song was crafted with a specific date in mind we suspect it's going to sound just as brilliant on September 3rd, March 29th, July 8th, February 13th, or whenever it is you happen to choose to listen in future.