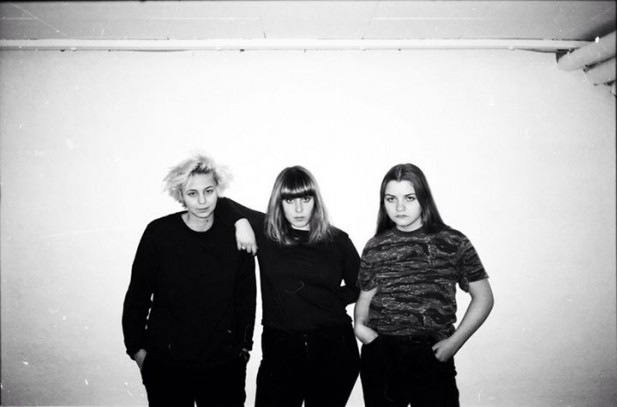 If you caught their show for us at the Lexington earlier this year, than you already know what to expect from Denmark's Baby In Vain. Riffs. Gigantic riffs.With some riffs for good measure.
Though Baby In Vain have never been the sort of band who are tiptoeing around around making sweet delicate music for long sunny afternoons, 'Muscles' might be their most brutal offering yet. This is a band with their fangs bared, tugging hard on whatever is attempting to restrain them, absolutely determined to wring the necks of their guitars to create the most fantastic cacophony possible.
'Muscles' leaps out at you, pins you to the ground and then proceeds to use all its best wrestling moves to contort you into positions you're pretty sure your body isn't meant to go in. Which is exactly what you want from a rock track, obviously, so play it as loud as possible, and let 'Muscles' slam you to the floor.