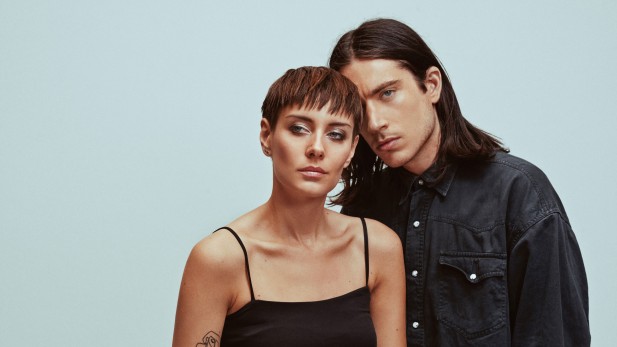 We here at Ja Ja Ja are such big fans of Danish duo Rangleklods that not only did we invite them to play at the Ja Ja Ja club night of May 2013, but they were so amazing that we also got them back to perform at 2013's inaugural Ja Ja Ja Festival at the Roundhouse!
The duo – comprising the unmistakable talents of Esben Andersen and Pernille Smith-Sivertsen – create an irresistible brand of dark and dusky pop-tinged electronica that we can't get enough of, so we're very excited that the pair are celebrating their new album release with a London show at The Lexington!
Rangleklods' much anticipated second album Straitjacket is available now via Tabourhinoceros and London fans can sample the new songs – including recent singles 'Schoolgirls' and 'Lost U' – live at The Lexington on Tuesday 26th May.
If you haven't seen the band live before, then here's a chance that you shouldn't miss out on as we have two pairs of tickets to give away to two lucky Ja Ja Ja members!
To be in with a chance of winning, all you need to do is sign up as a Ja Ja Ja member and drop an email to "hello@jajajamusic.com" with the words 'I want to come and see Rangleklods!' in the subject line. Easy as that!
One winner will be picked at random and notified of their excellent prize by email on Monday 25th May. More information about the show is available here, and make sure to sign up as a Ja Ja Ja member to be eligible to win the prize!
If you don't fancy taking your chances, you can buy tickets for the show right here…
This competition will close at 12 noon on Monday 25th May, and the winner will be notified by email. The prize is for two entrants to win one pair of tickets each to see Rangleklods play at The Lexington in London on 26th May. The show is strictly ages 18+, travel and accommodation are not included in the prize.