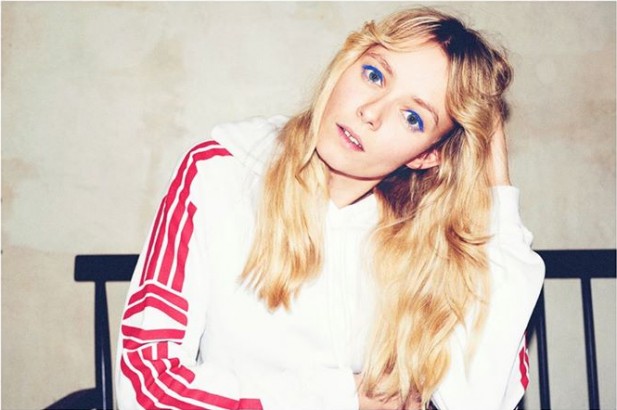 Denmark's Soleima, or Sarah Mariegaard, for future fanmail reference, is a name you need to know. Make a note in your phone, take a screenshot of this page, write it on the back of your hand – do whatever you have to do. Formerly of hip-hop collective Flødeklinikken, Soleima's take on synth-led pop seems disarmingly sweet because of her high vocal register, but there's so much more to 'My Boi' than just a bubblegum pop song. Deep synths and production elements put it firmly in the contemporary realm, tempering the caramel sweetness of the melody with a few grains of salt, making this audio treat even more delicious.
Directed by Nanna Katrine Hansen, this session video for her track 'My Boi' is brilliant and befitting of this track, in the sense that it captures the feeling of being a little retro and totally forward thinking simultaneously. The grainy texture of the performance footage combined with the projections and layers gives this film all the intimacy and immediacy of a session video, but with a striking aesthetic that is as memorable as Soleima's fantastic song.
Check out the video below!