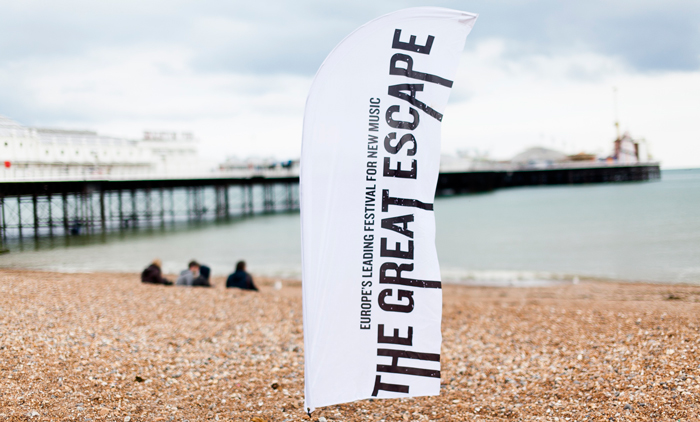 The arrival of The Great Escape Festival can only mean one thing – the summer is approaching!
This year 28 Nordic artists are heading to Brighton and spreading out across the city between the 14-16th May – but remember, the venues fill up quickly, so make sure you get there early!
Tune in to each of the Nordic artists set to play the festival via the playlist below, and scroll down to find out where to catch each of the artists live at The Great Escape!
Thursday 14th May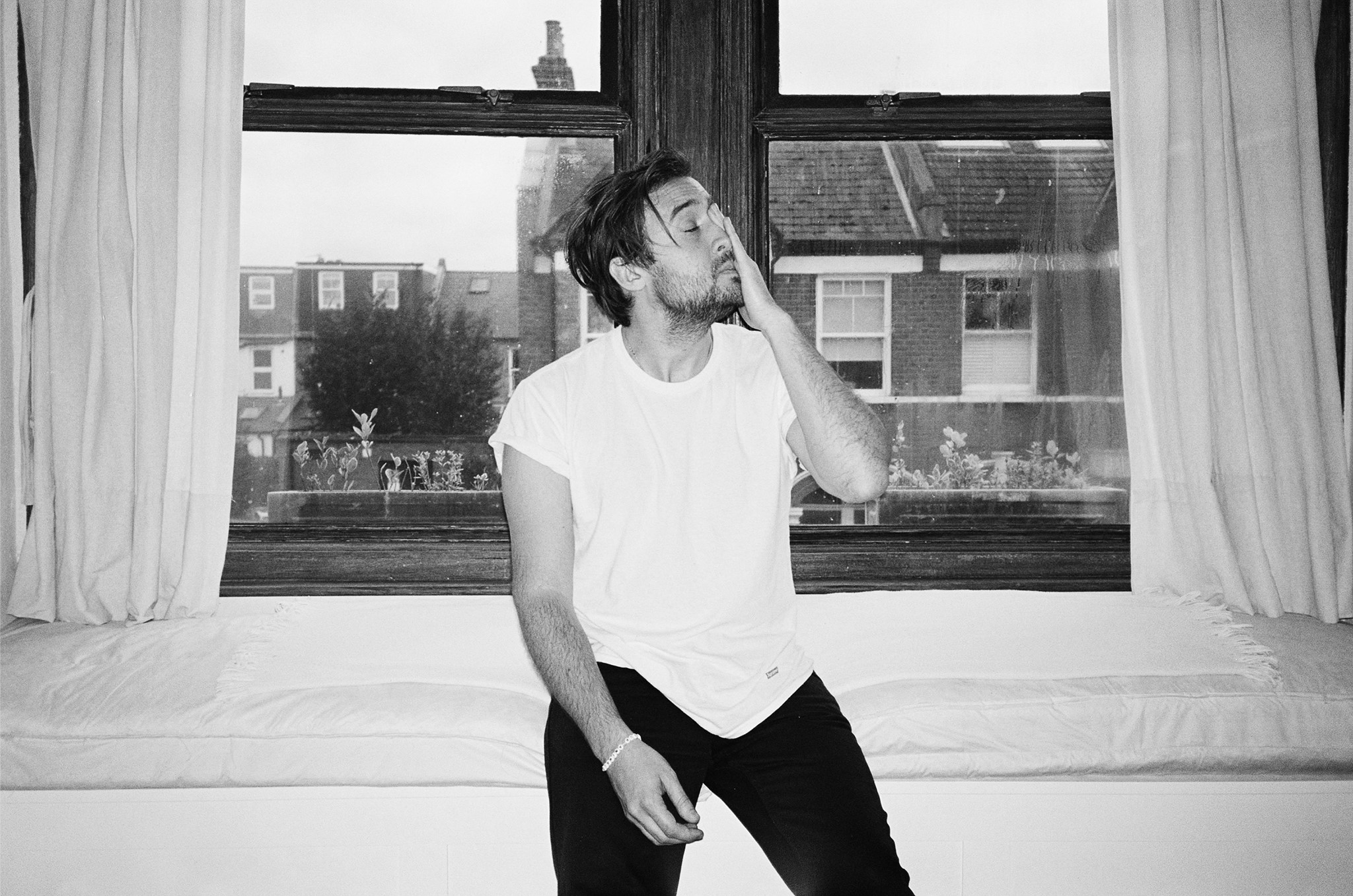 Swedish artist 1987 enchants while singing in his native language, his engaging melodies transferring the feeling of his lyrics perfectly. Presenting dramatic, melancholic sounds, it'll be a very atmospheric experience for the people at his Komedia show.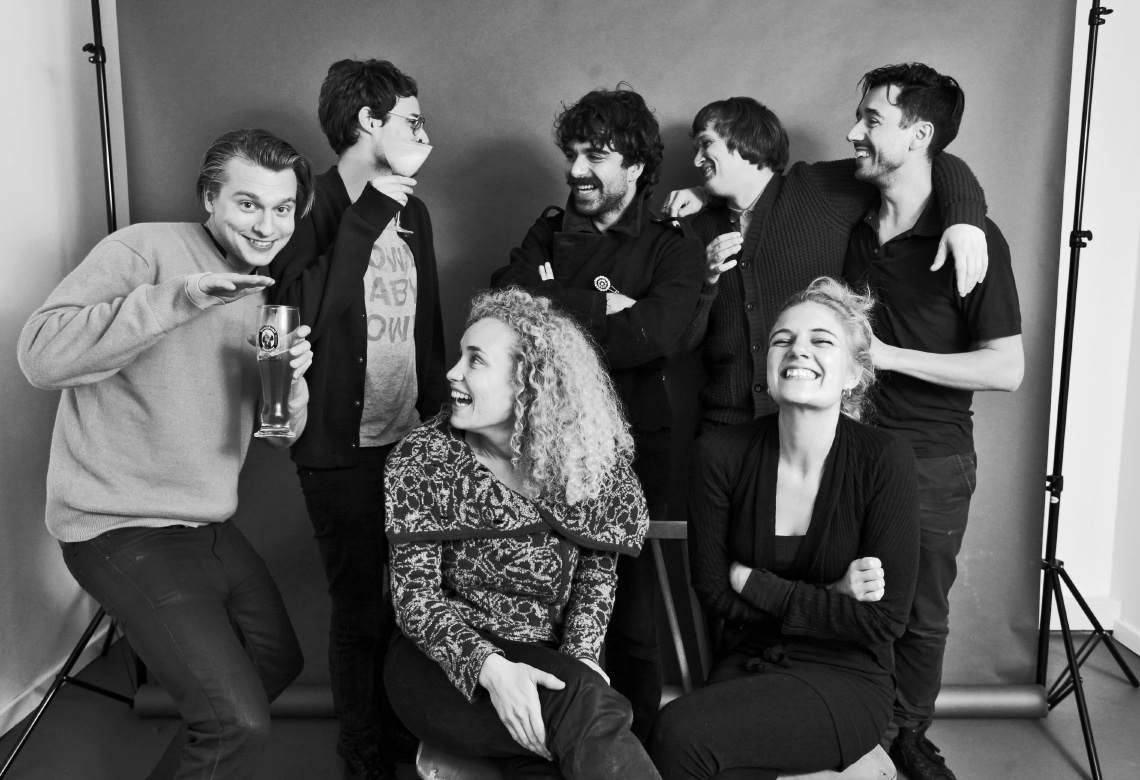 9:00pm – Choir of Young Believers – St. George's Church
You must have heard the chilling main tune of TV series The Bridge, right? Well, Choir of Young Believers is the band behind the song! Imagine hearing that song during the night in a church: it's gong to be a hypnotic gig for sure.
9:00pm – Kate Boy – Patterns – downstairs
Since the release of 'Northern Lights', Kate Boy, a Swedish electro-pop trio, have gained a strong fan base across the Nordic countries and a loyal following here in the UK. After playing at The Great Escape, the band will also play a show in London at KOKO on the 15th May!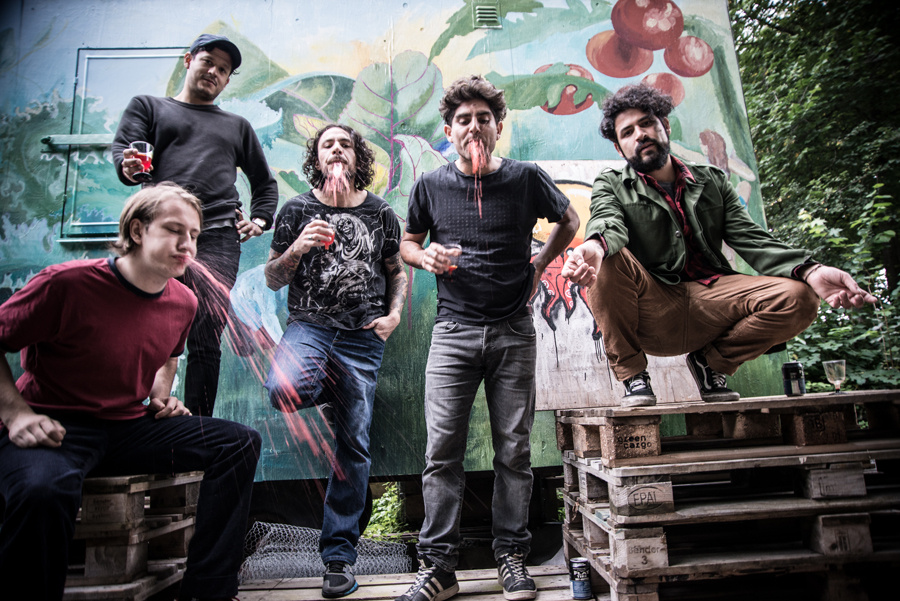 9:00pm – Sudakistan – The Hope and Ruin
We know already that the Swedes are good at pop, right? Well you should also know they can add latino-punk to the list of genres they're good at! Expect a lot of energy, crowd surfing, bongo drums and sweat from Sudakistan.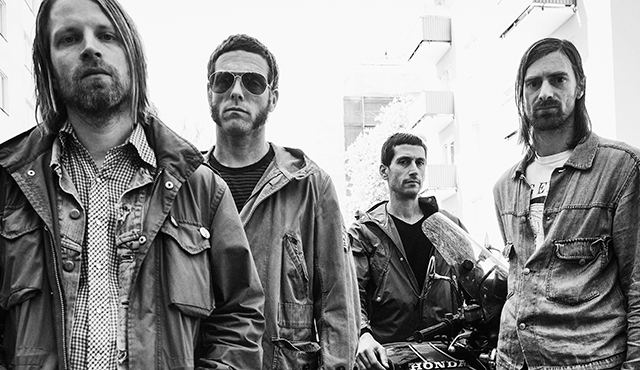 10:00pm – Les Big Byrd – The Hope and Ruin
Les Big Byrd are bringing psychedelic garage rock to Thursday night! The Swedish band's debut album was full of poems about time and space. Brought to life with melancholic melodies and heavy echo, a live gig will without a doubt be an exceptional experience.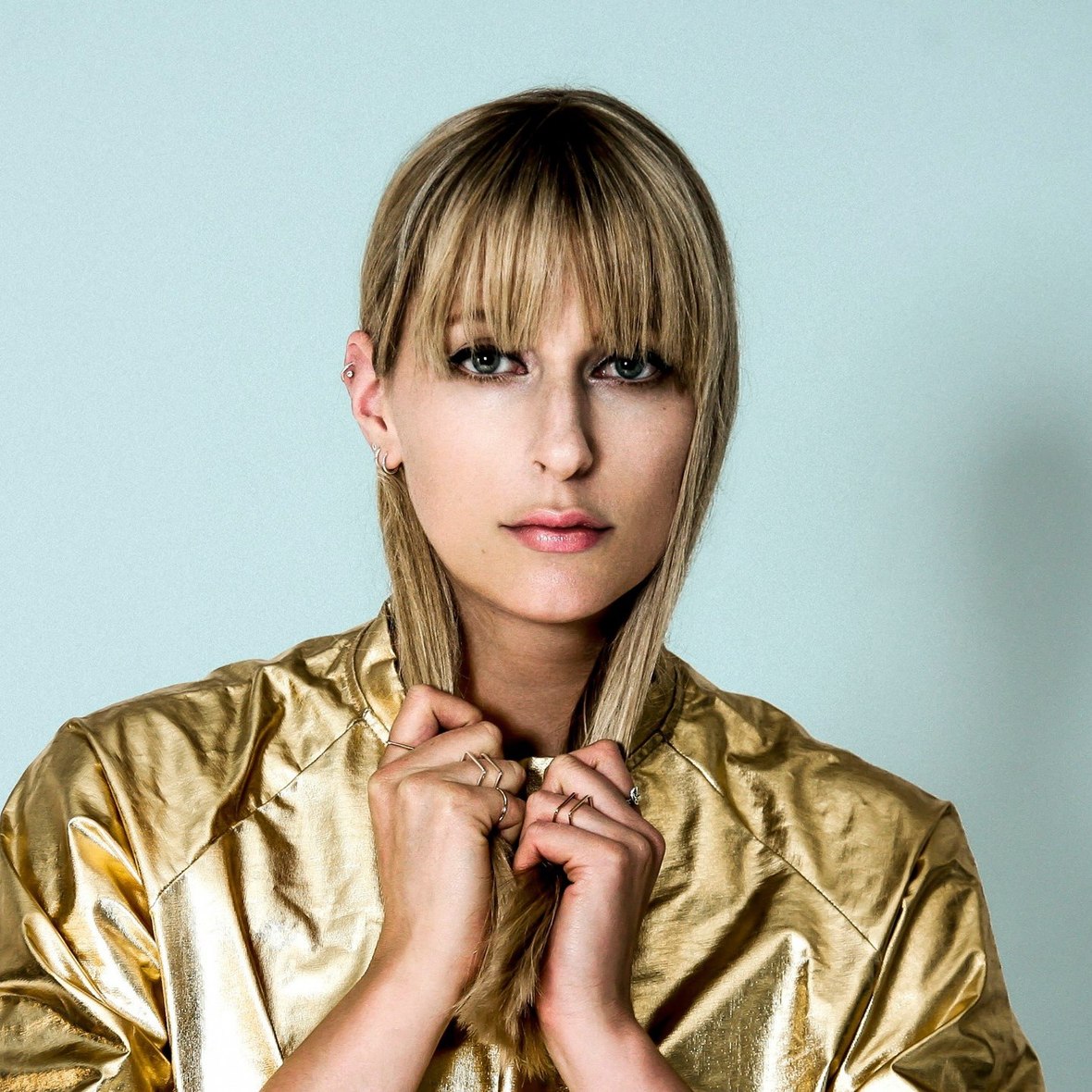 10:00pm – Susanne Sundfør – St. George's Church
Susanne Sundfør in a church! Just imagine the pop powerhouse's magnificent voice echoing through the floor and ceiling during 'Fade Away'… it's definitely worth trying to check out!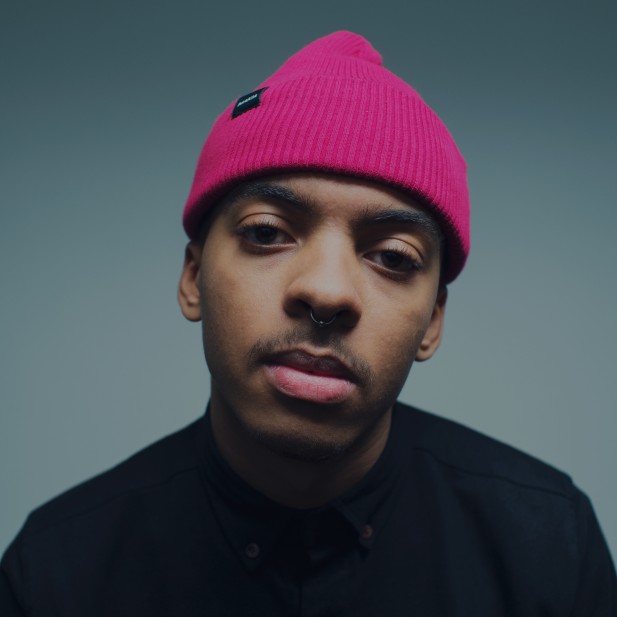 One of the hottest rappers from Finland is playing two evening gigs at the Great Escape! We love Noah Kin's engaging, energetic live shows, and so do the likes of Kendrick Lamar, Wiz Khalifa and Earl Sweatshirt with whom he has previously shared stages! Noah will also be performing on Friday 15th May at 9.15pm at Queens Hotel.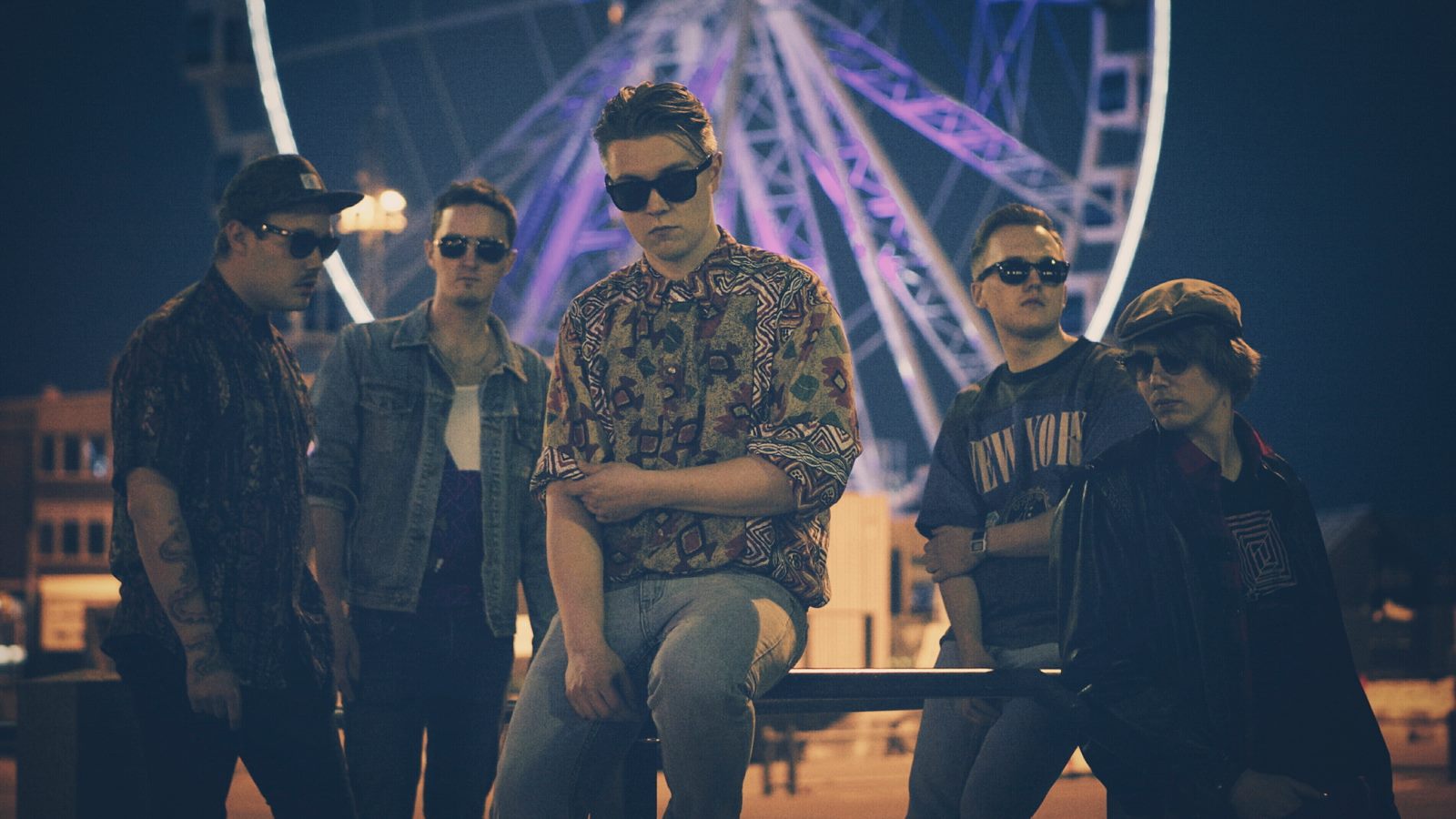 8:30pm – Freeweights – Queens Hotel 

Finnish band Freeweights bring back all the things we loved about the 80s. There will be bright shirts, retro synth pop, some disco and an attitude to just have fun! Put those sweatbands on and make your way to Freeweights' Great Escape gigs. If you can't make it to their Thursday night show, make sure to catch the band live on Saturday night – 1am at Sticky Mikes Frog Bar.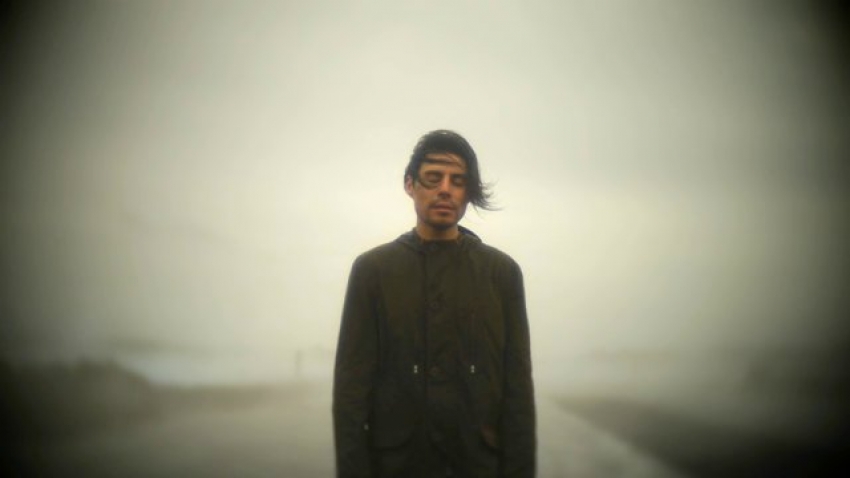 11:30pm – Low Roar – Brighthelm

The Great Escape can be somewhat exhausting, running around from one venue to another, you hardly have time to chill. Well, Low Roar will give you the chance to take a break and relax while listening to their beautiful music from Iceland so make sure to check them out at the Brighthelm on Thursday at 11.30pm, or at Patterns – upstairs at 2.30pm on Saturday.
Friday 15th May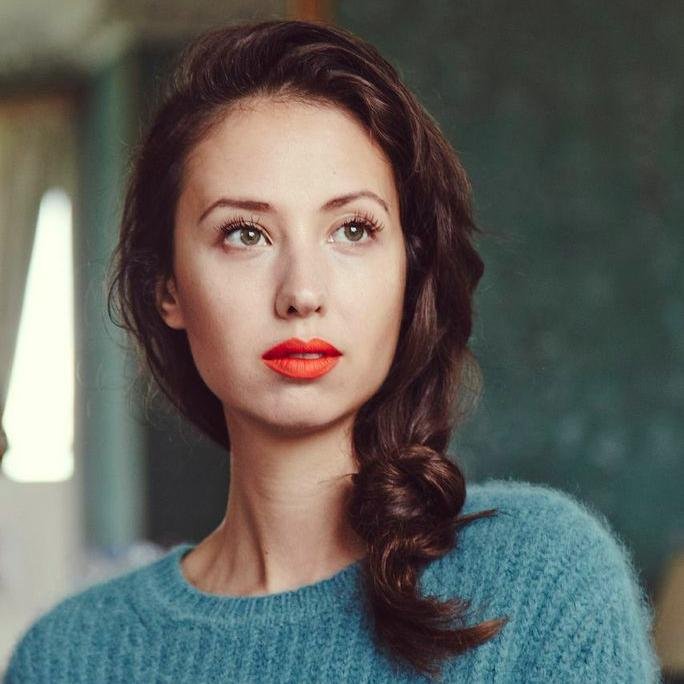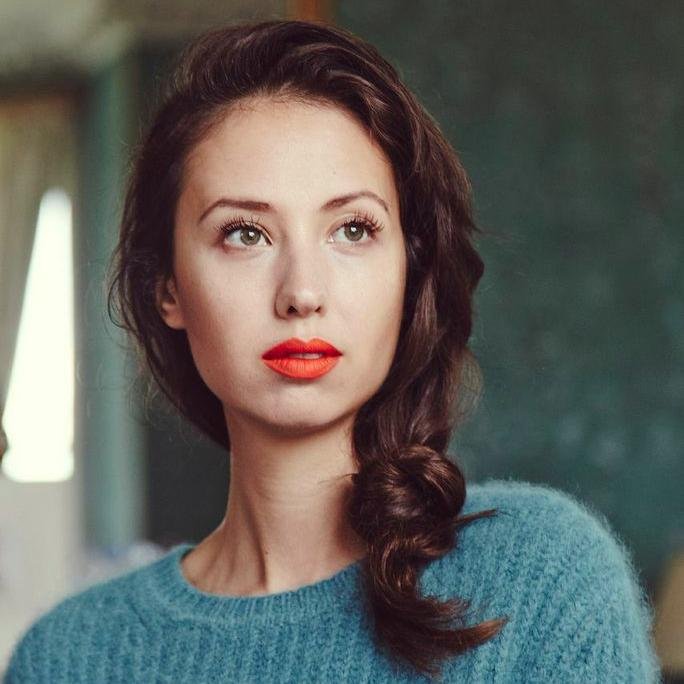 12:00pm – Sasha Siem – Paganini Ballroom
Anglo-Norwegian artist Sasha Siem has got caught the attention of the industry tastemakers like NME, Noisey and BBC 6 Music! Her ability to seamlessly combine beautiful melodies with poetic lyrics is worth to keep an eye on the girl and also start the Friday  with.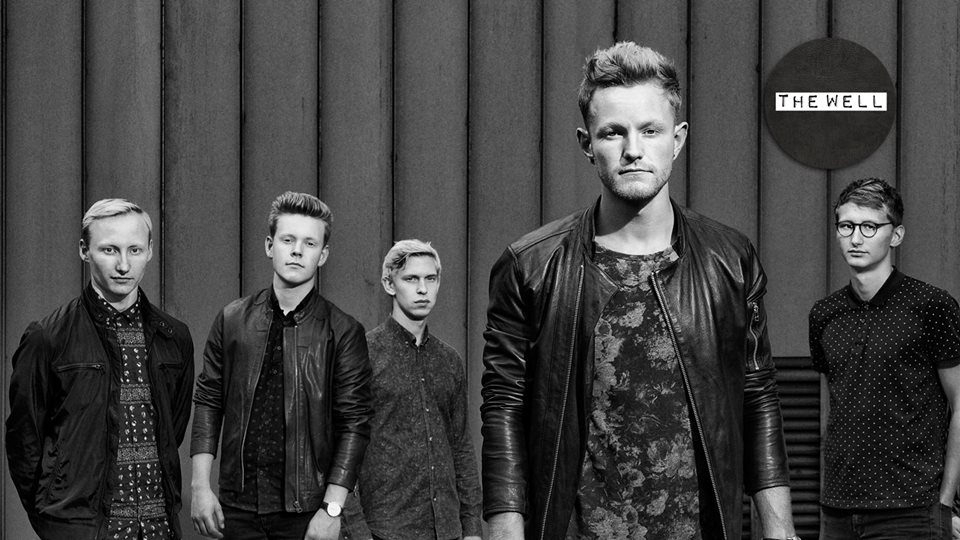 1:30pm – The Well – Patterns – upstairs
There's always a special bond between siblings, and it definitely can be seen between the Brurås brothers and Vandvik brothers. As a result, the live performances of The Well are seamless; so full of love for music, but also for playing together.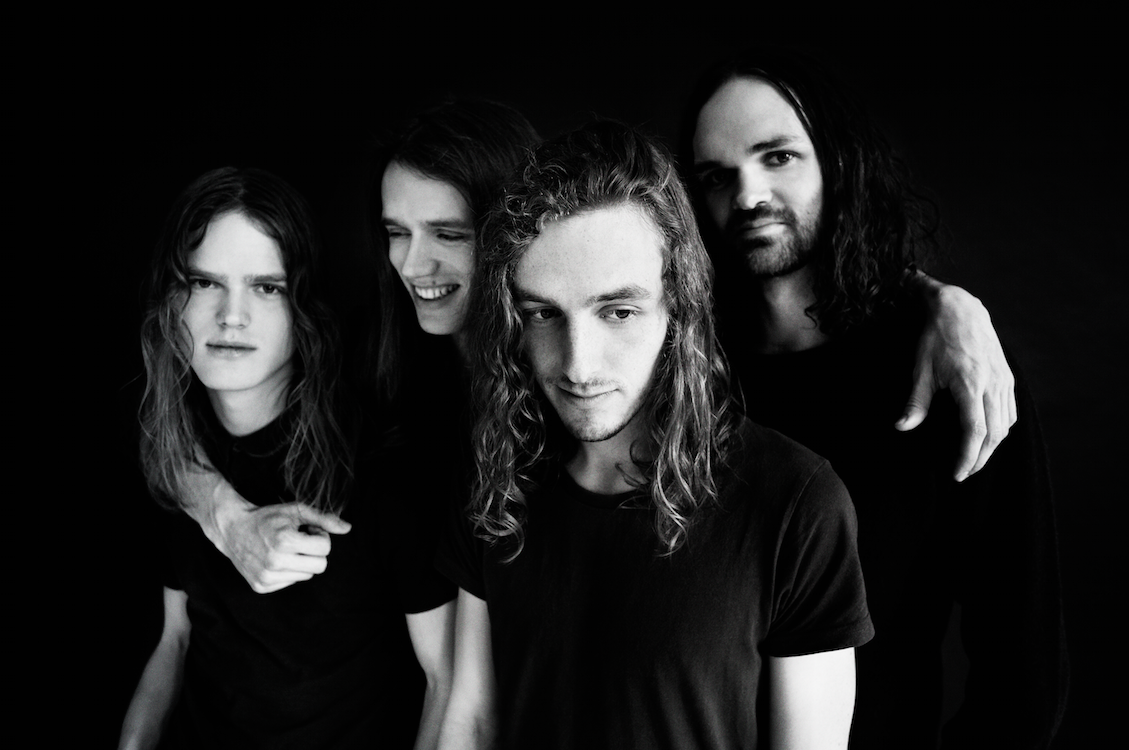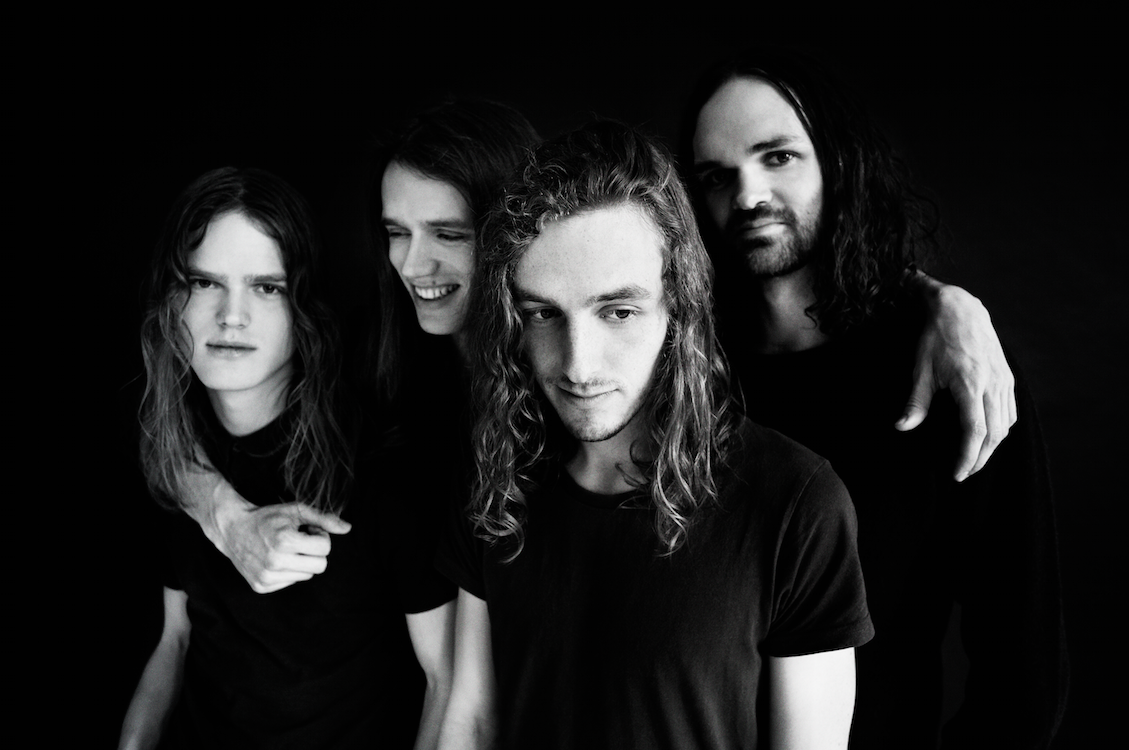 2:00pm – Blaue Blume – Paganini Ballroom
We hear Danish band Blaue Blume were one of the highlights of this year's SPOT festival! Their jangly pop style has brought their storytelling and instrumental arrangements to a completely new level, making the live experience thrilling.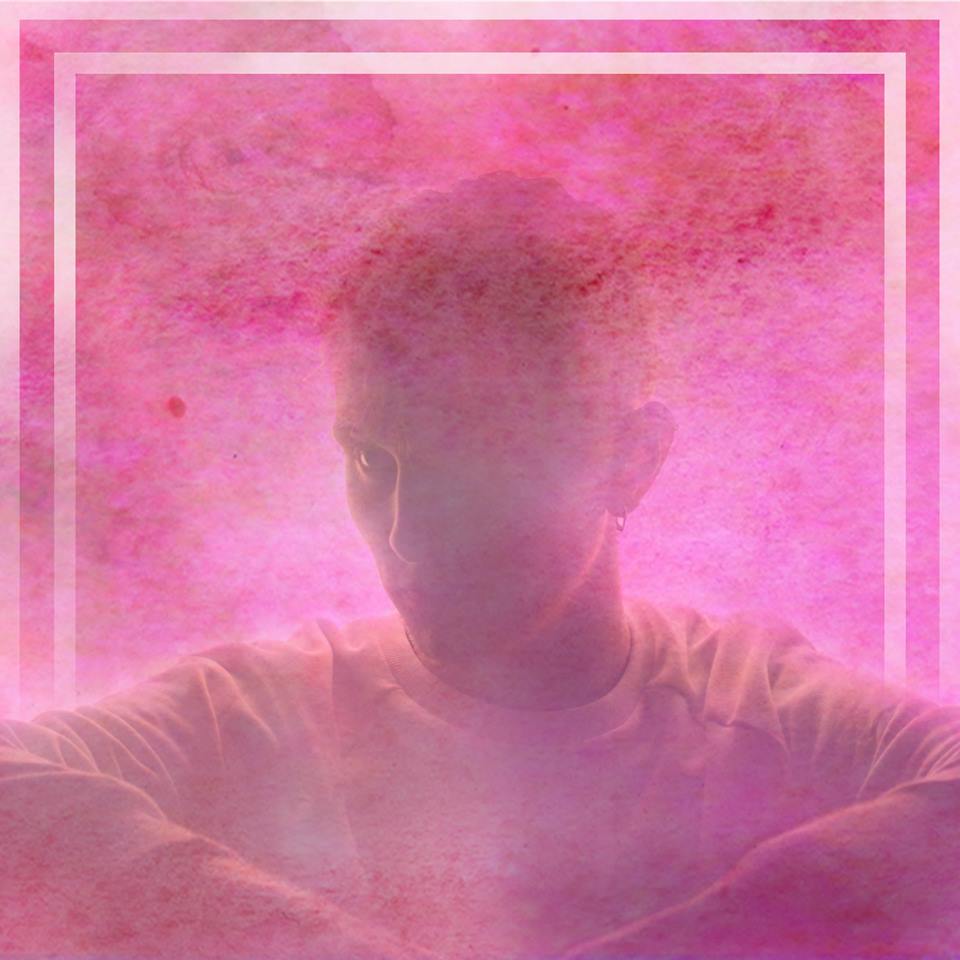 Elias is another great example of how Sweden really is one of the leading countries of pop. The singer's debut single 'Revolution' is full of passion and heartfelt vocals, which leads to a powerful crescendo. If the rest of the singer's material is anything like 'Revolution' (which we'll find out at the gig!), we can expect big things from Elias.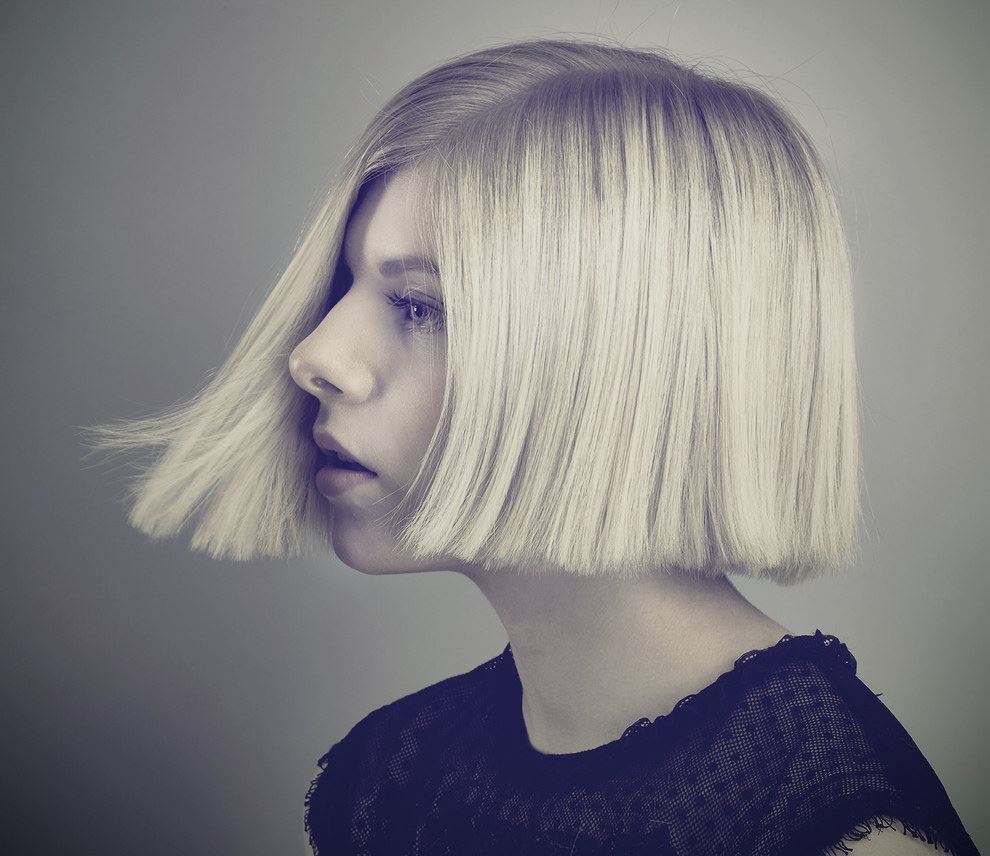 Aurora – 3:30pm, Spiegelpub (Hub stage) – 8:15pm, Coalition

We already know that there will be queues to Norwegian singer Aurora's gigs! The hype around the singer doesn't seem to settle, especially since Katy Perry became her fan! Do you like big power pop songs with ethereal soundscapes? If the answer is 'yes' then check her out!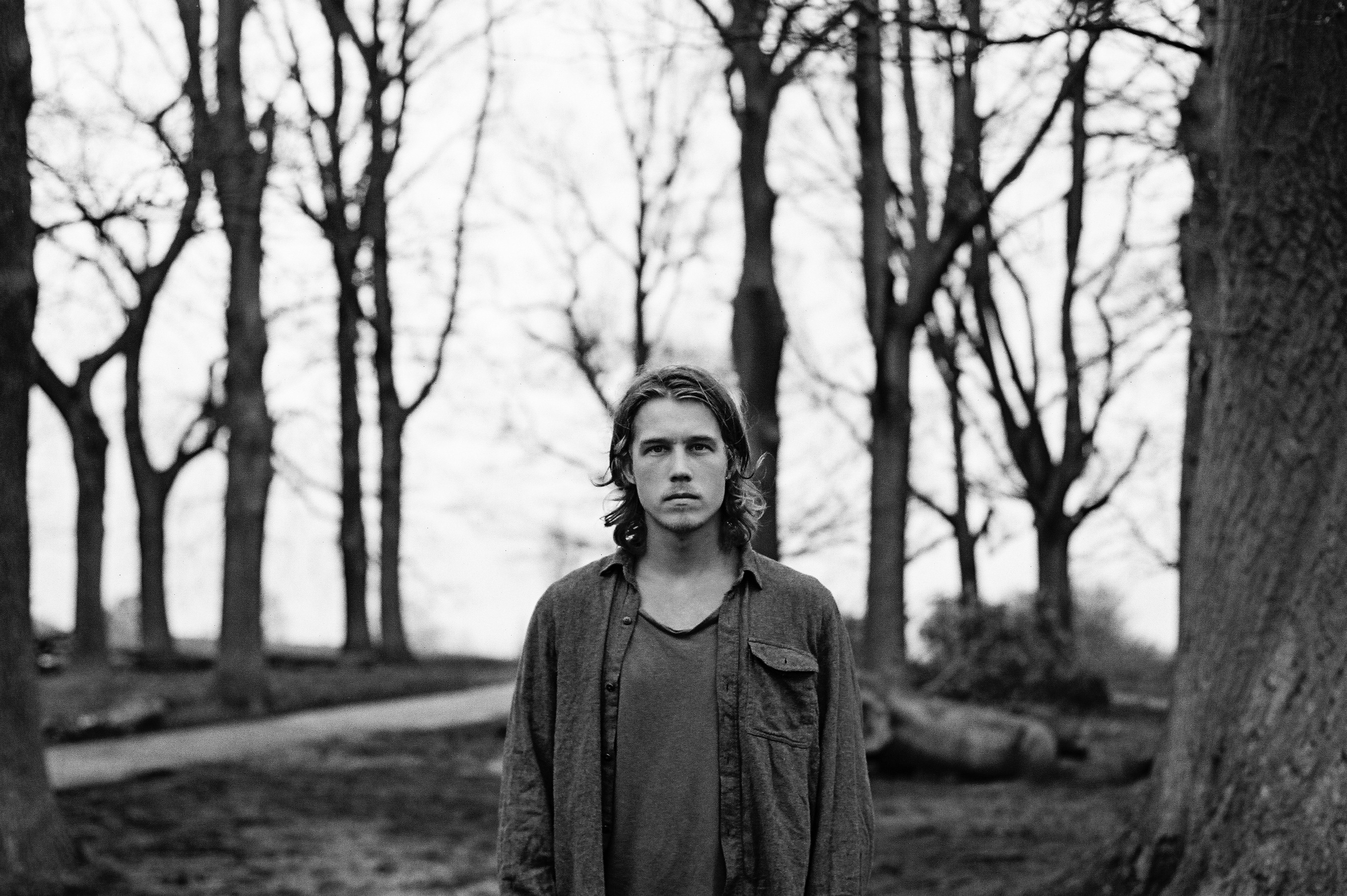 4:30pm – Andreas Moe – Spiegelpub (Hub stage)
He's supposedly the John Mayer of Sweden, but Andreas Moe has done much more than just working as a singer/songwriter. Since featuring on Avicii's 'Fade Into Darkness', Andreas has continued to collaborate with well known DJs around the world focusing on dance music, although he'll always remain a singer/songwriter at heart.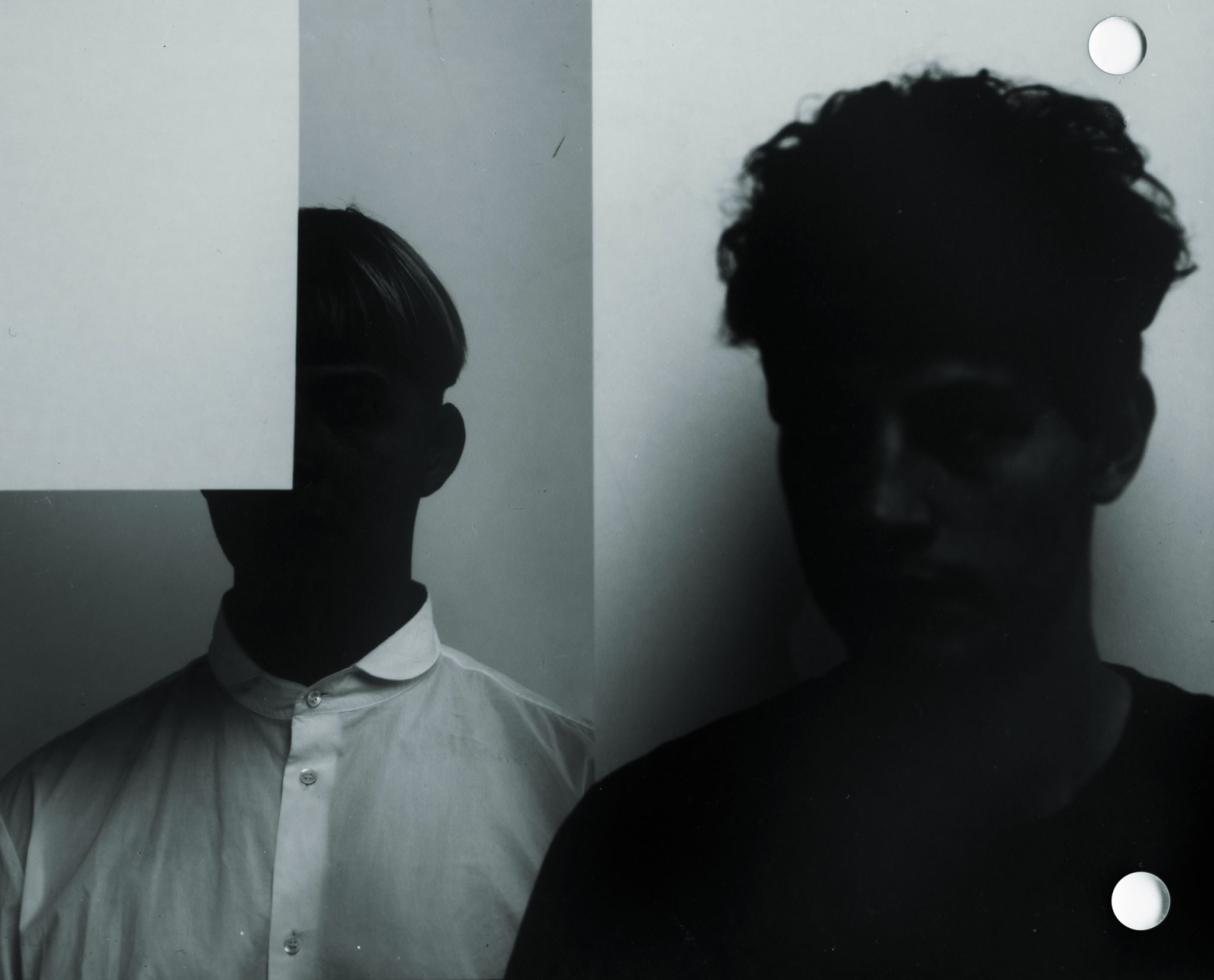 7:45pm – Redder – Komedia Studio Bar
Finnish band Redder have got a lot attention lately: The Line of Best Fit, The 405 and BBC 6 Music are all predicting a bright future for the duo. Their love for playing real instruments and working on their live set-ups has seen them mix instruments like trumpet, clarinet, piano and guitar into their sound, creating an intense and mesmerising live gig.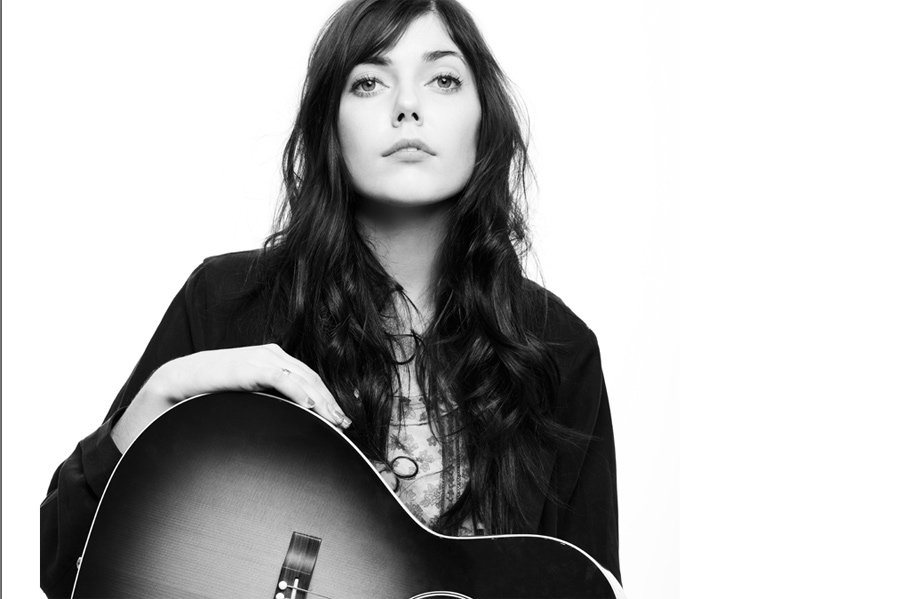 9:00pm – Monica Heldal – Unitarian Church
Swedish singer-songwriter Monica Heldal makes beautiful, simple music. Relying on just her voice and guitar picking skills, sometimes that's really all you need! This skilful songbird has also opened for the likes of Ben Howard and Tom Petty. Make sure you check her out on Friday at the Unitarian Church.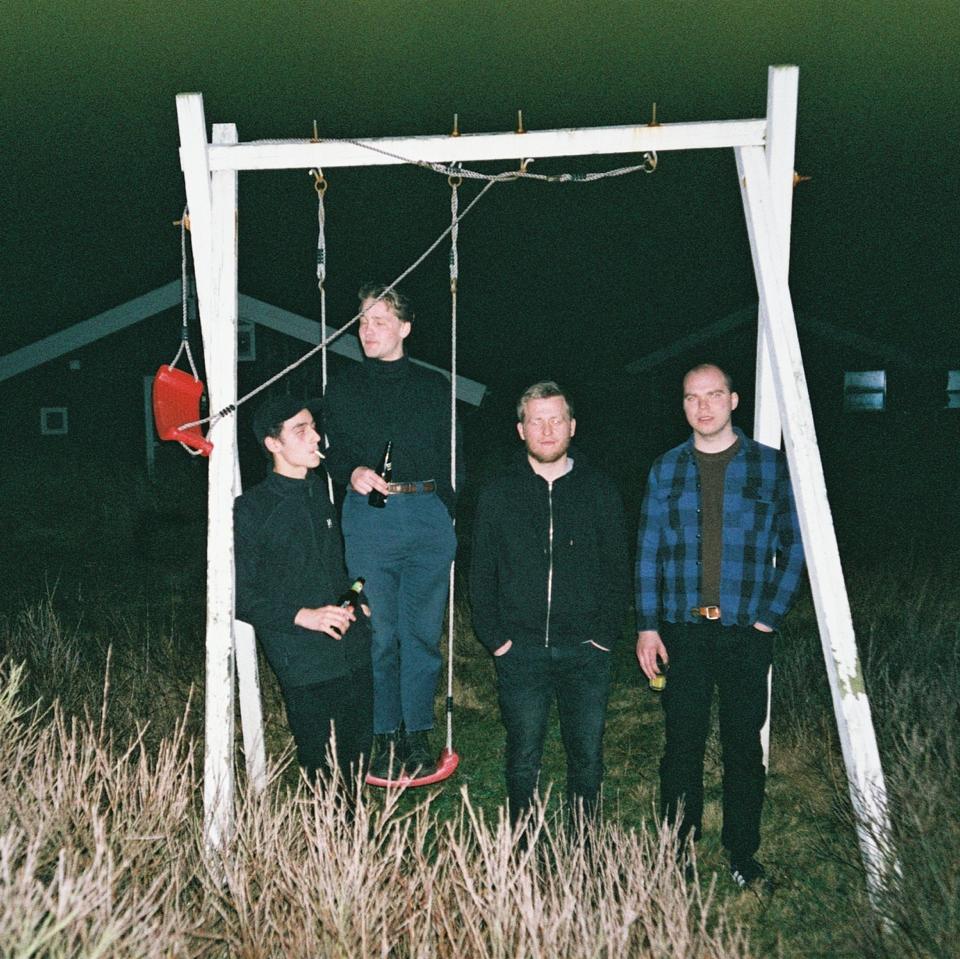 Many people have been looking to Denmark when seeking out great new punk music, and Yung are a fantastic new addition to the scene. After their explosive gig in London earlier this spring the band is coming back, so punk lovers get ready!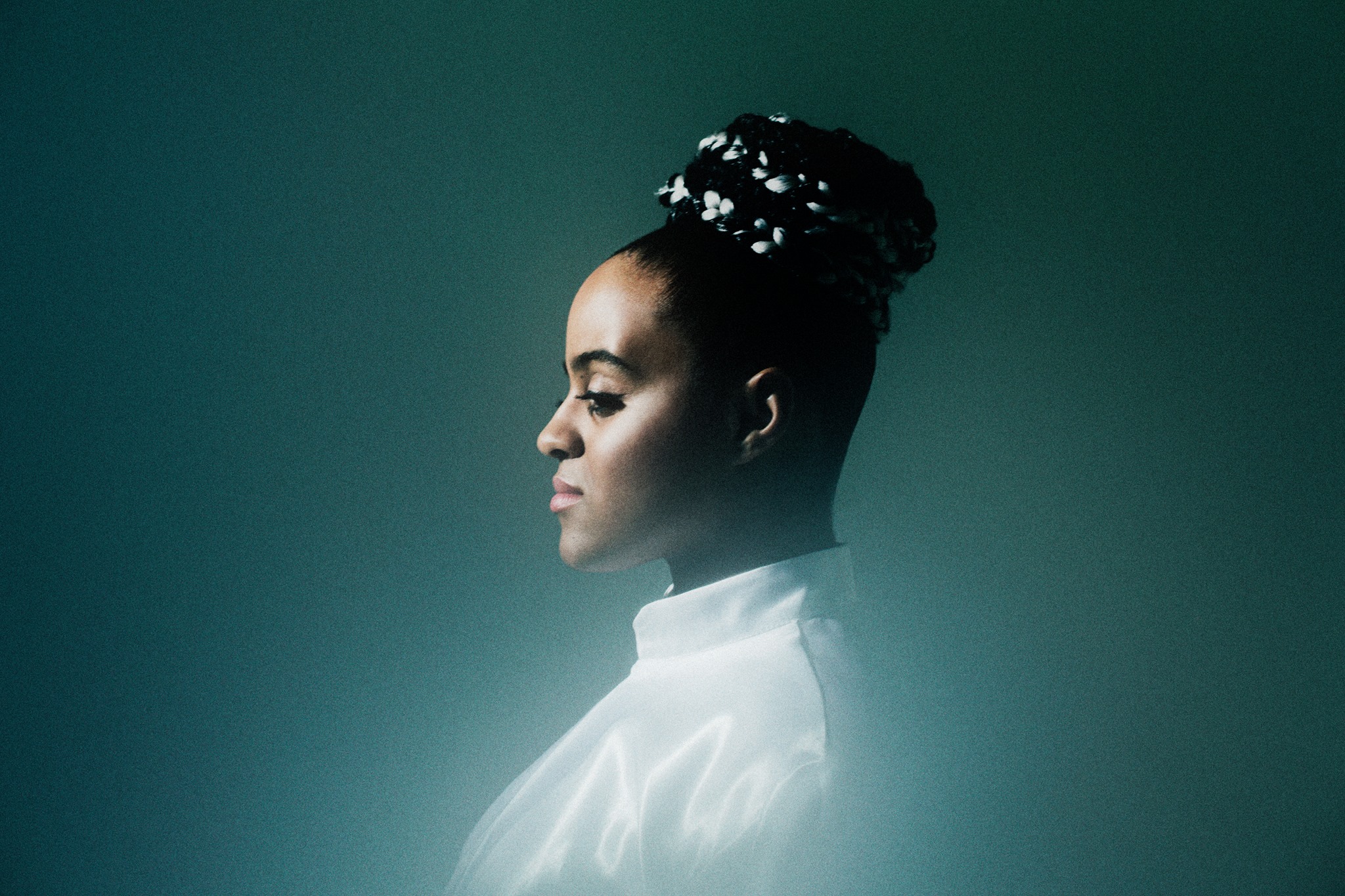 8:30pm – Seinabo Sey – Wagner Hall
Drawing inspiration from childhood heroes Alicia Keys and Beyoncé, Swedish singer Seinabo Sey has created her own distinctive style. Her unique sultry voice gives spice to her soulful pop music making it instantly recognisable. Catch her on Friday night at Wagner Hall or at 10pm on Saturday night at Coalition.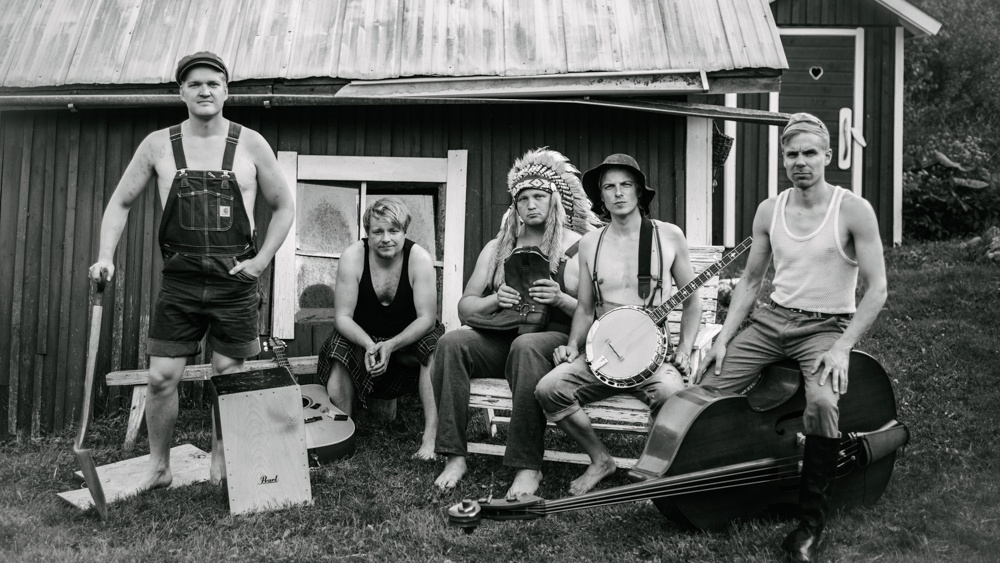 9:00pm – Steve 'n' Seagulls – Jubilee Gardens

This Finnish 5-piece create live country recordings with acoustic instruments, creating "hillibilly" cover versions of metal songs! Steve 'n' Seagulls definitely have a buzz around them; their version of  Iron Maiden's 'The Trooper' has had over 4 million views! They'll be playing twice at the festival – at Jubilee Gardens on Friday night and at Shooshh at 7.30pm on Saturday.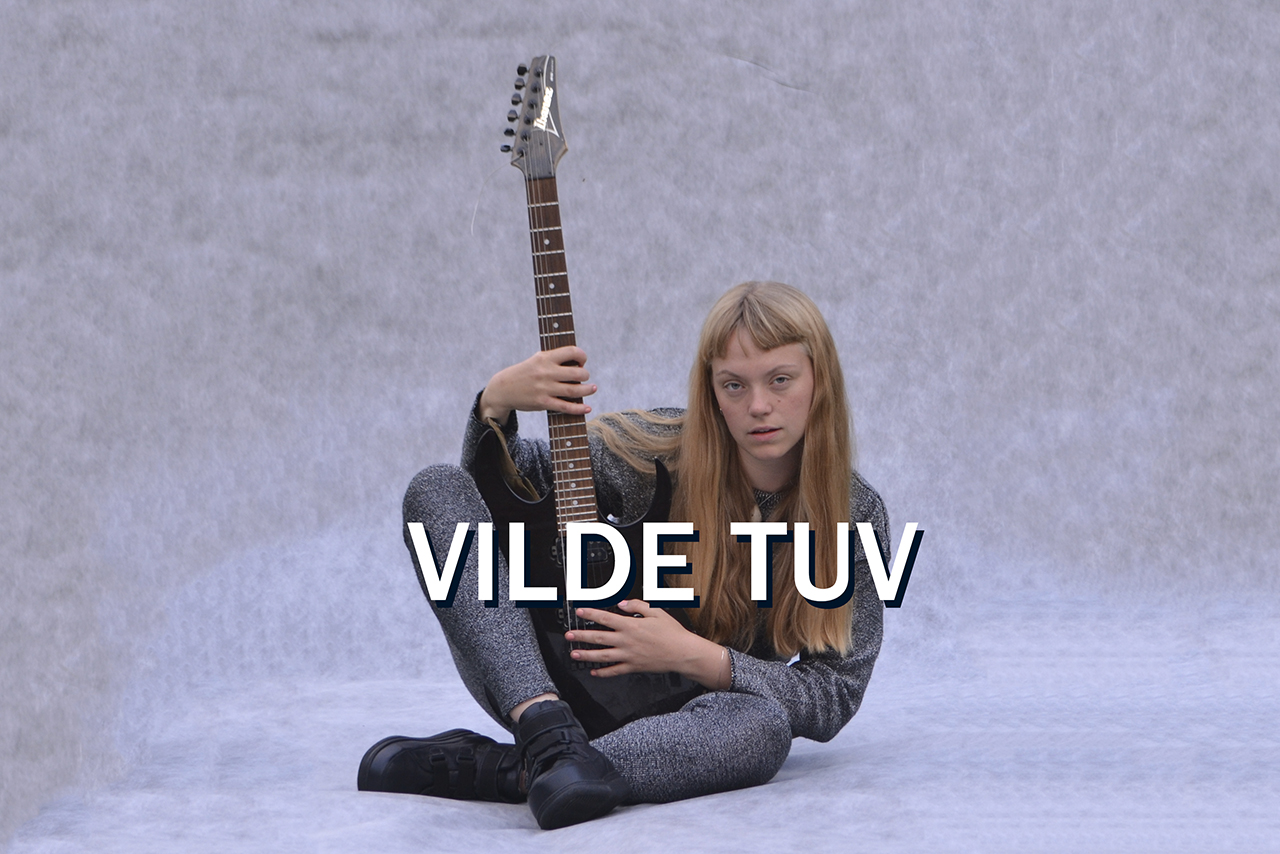 15th 9:30pm & 16th May 2:30pm – Vilde Tuv – Brighthelm, Paganini Ballroom
Vilde Tuv, the Norwegian one-woman-band, is a bit of an enigma. A mysterious artist, Vilde combines mesmerising visuals with a single bass drum and a guitar – head to Brighthelm on Friday, or Paganini Ballroom at 2.30pm on Saturday to find out who "Wild" Tuv really is!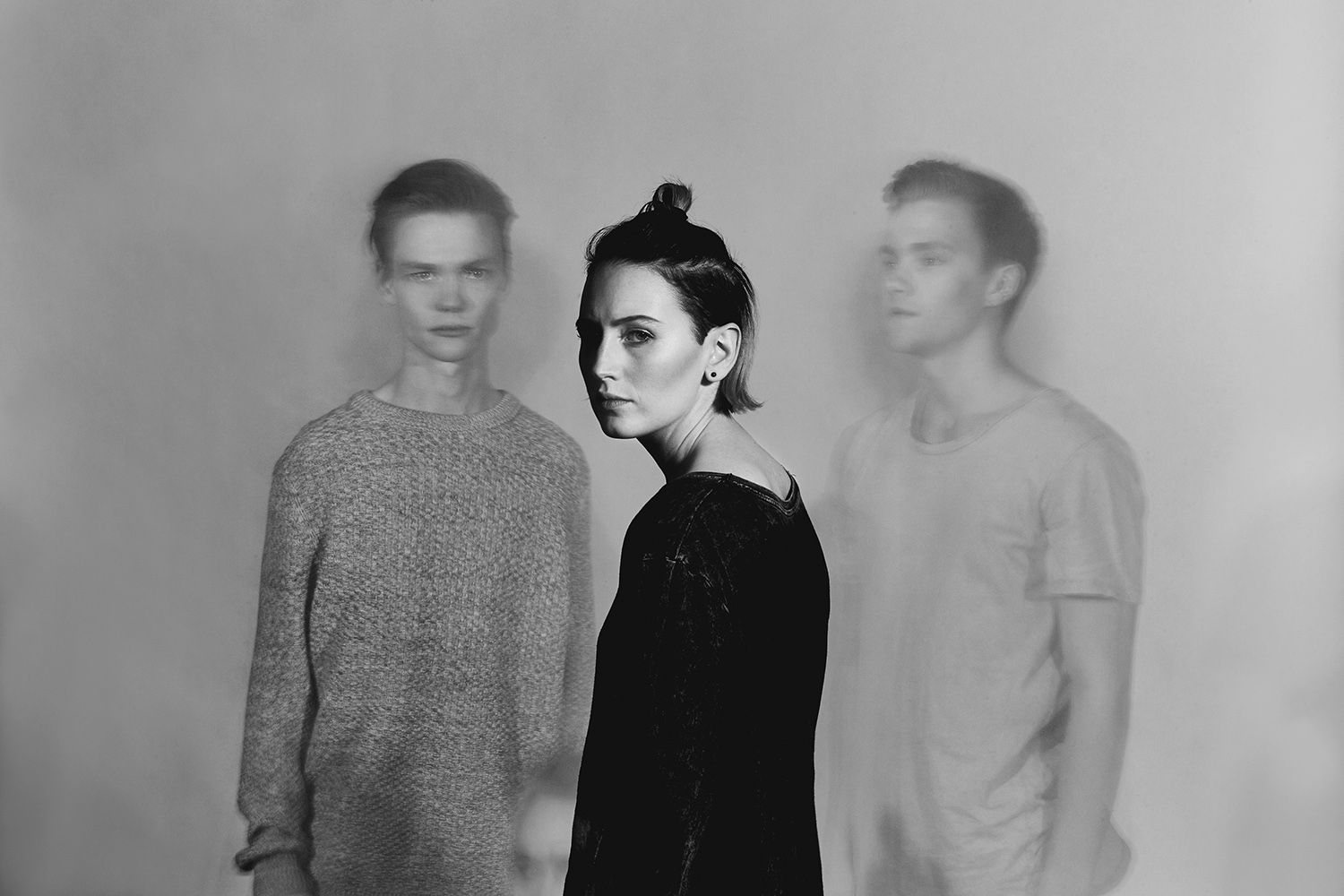 11:30pm – Vök – Brighthelm

Icelandic band Vök caught everyone's eye at Eurosonic festival at the beginning of the year. During the Great Escape the dream-pop/indie-electro band are playing two dates and although the band plays relatively early (12:30pm at Patterns – upstairs) on the Saturday, it's not a reason to miss them – what better way to start the day's fun? Also if you can't afford a ticket the band's playing at Alternative Escape (The Royal Albion Hotel on Thursday 20:30pm) for free!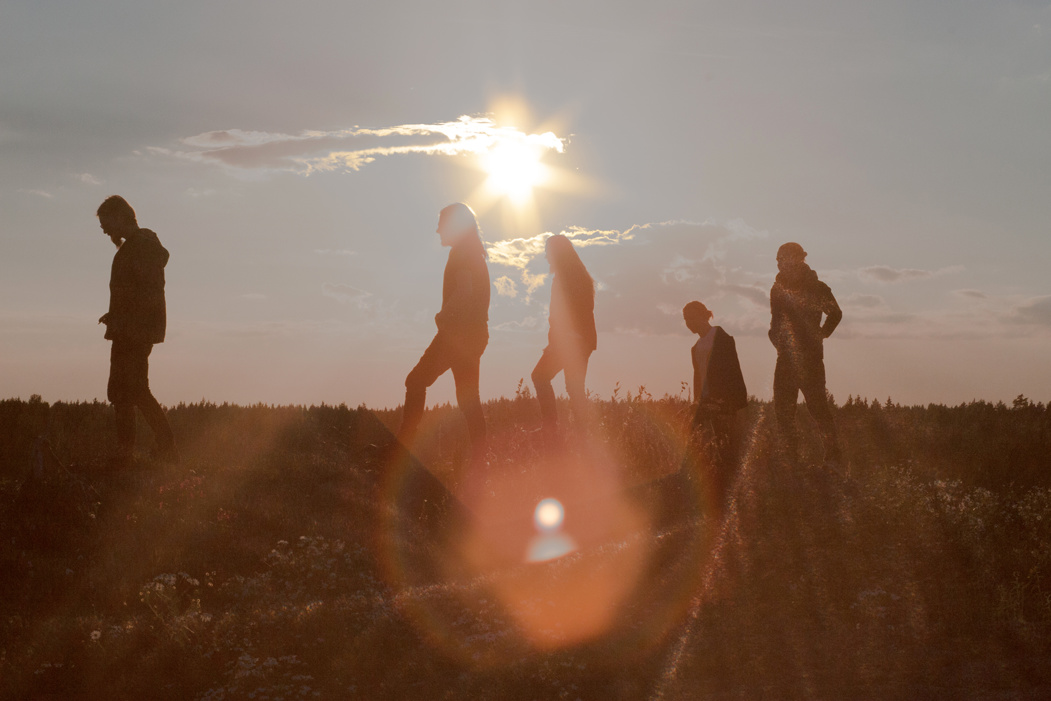 11:45pm – Mr. Peter Hayden – Green Door Store

What would a festival be without some heavier music from the Nordics? Not as good, that's for sure! Finland brings their hard rock and guitar heavy sounds to Brighton. Putting a spin on conventional hard rock, the five-piece Mr. Peter Hayden experiment with spatial aspects of music, combined with personal noise rock. Catch them at 11pm on Saturday at Sticky Mikes Frog Bar too…
Saturday 16th May
Sóley – 1:30pm Patterns – upstairs, 9:00pm – St Georges Church
Reykjavik's own Sóley has charmed audiences with her unique voice and personal lyrics. A week after releasing her second album Ask The Deep, the singer is taking the stage in Brighton, bringing her new songs to life.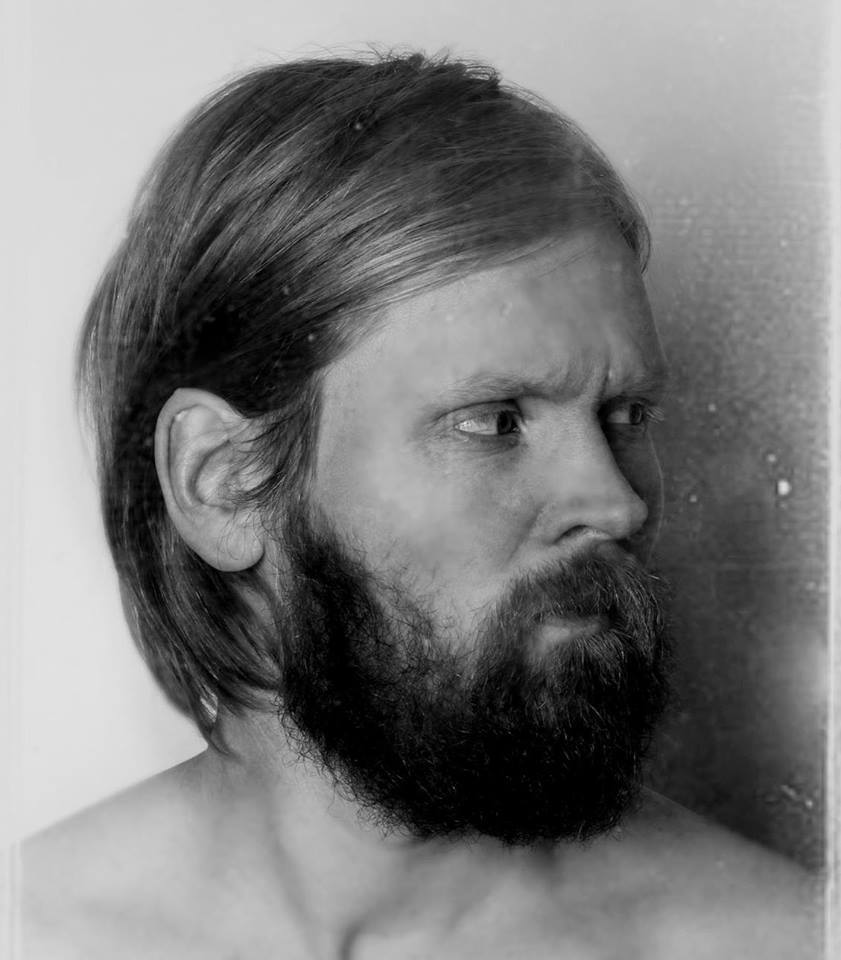 Júníus Meyvant – 3:30pm – Paganini Ballroom, 12:00pm – Patterns – upstairs
Júníus Meyvant won the Best Song and the Best Newcomer at Iceland's Music Awards earlier this year. The sound of Júníus developed from how in the early years of his career, playing the guitar became a way to "tame his inner beast", and as such, his take on folk pop has a very soulful feel to it.
, could sing any genre and do it with style, her voice is so versatile. The Swedish soulful singer takes influence from hip-hop and dance, but ultimately makes timeless music to suit anyone's tastes.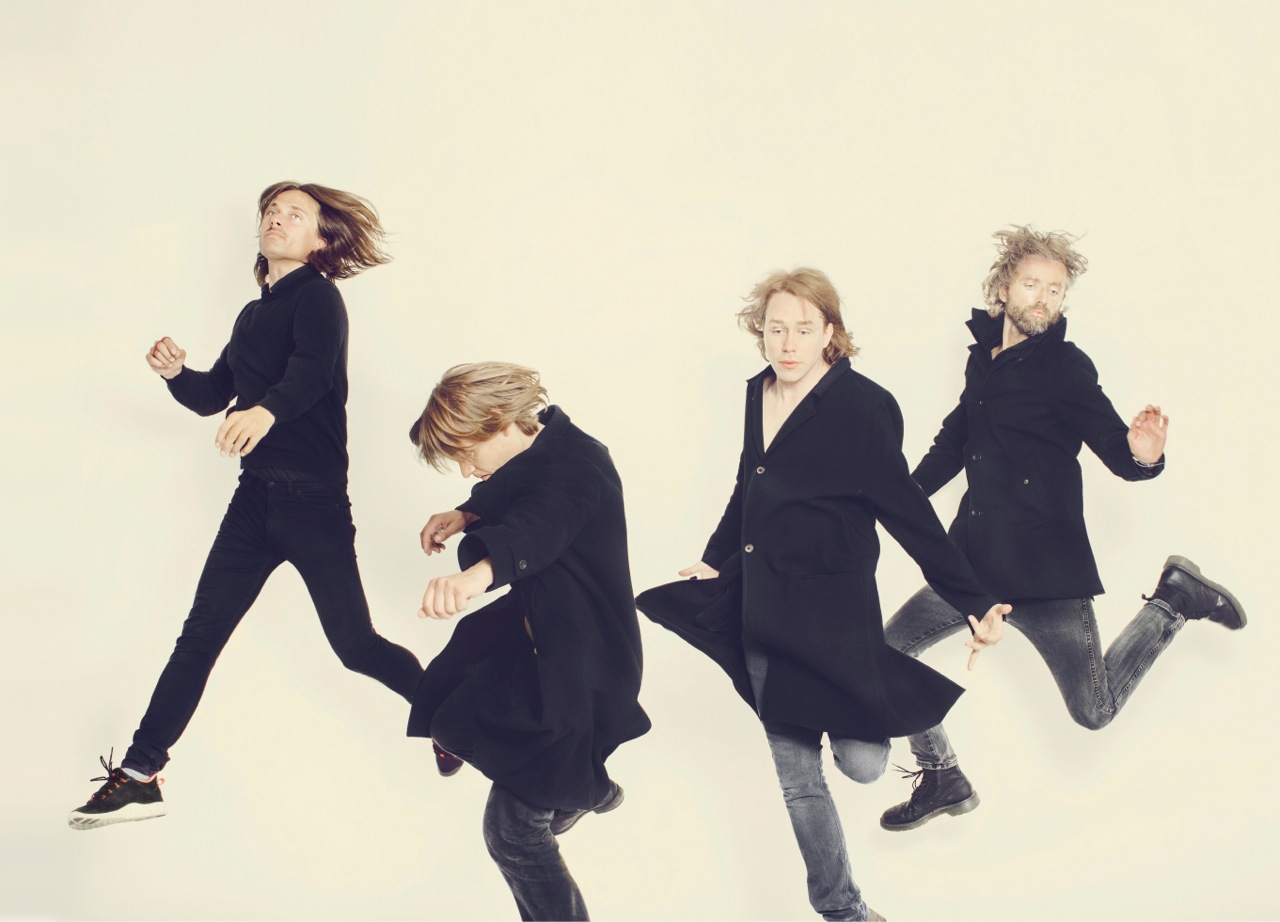 10:15pm – Mew – The Old Market
Mew, who are probably everyone's favourite alternative rock band from Denmark, are playing on Saturday night! You read that right, MEW! What better way to close out your Great Escape experience?
11:00pm, – Alo Wala – Dome Studio Theatre
Alo Wala features vocalist Shivani Ahlowalia and Danish bass pioneers Copia Doble Systema. The band's "tropical bass" is so infectious that there certainly won't be anyone sitting around during their performance!
Alternative Escape!
Didn't get a ticket but want to hear awesome Nordic music?! There's a solution called Alternative Escape! Lots of great bands like Francobollo, Adna, Summer Heart, Siv Jakobsen and Mariann Rosa are playing in Brighton and you don't need a ticket, all the gigs are free!
Gigs coming up in May:
Mon 11th May – Heart/Dancer, The Finsbury, London – Tickets
Weds 13th May – Low Roar, Ace Hotel, London – Tickets
Weds 13th May – Choir Of Young Believers, Elgar Room, Royal Albert Hall, London – Tickets
Thurs 14th May – Andre Bratten, XOYO, London – Tickets
Thurs 14th May – Årabrot, The Lexington, London – Tickets
Fri 15th May – Sóley, St Giles-in-the-Fields Church, London – Tickets
Tues 19th-23rd May – Seinabo Sey, Tour – Tickets
Tues 19th May – Summer Heart, Electrowerkz, London – Tickets
Tues 19th May – Yung, Stagshead Hoxton, London – Tickets
Weds 20th May – Mew & All We Are, Roundhouse, London – Tickets
Weds 20th May – Pale Honey, The Islington, London – Tickets
Satur 23rd May – Carnival Kids, Oslo Hackney, London – Tickets
Satur 23rd May – Francobollo, Silver Bullet, London – Tickets
Sun 24th May – Millencolin, Slam Dunk Festival, Hertfordshire – SOLD OUT
Sun 24th May – Get Your Gun, Liverpool Sound City, Liverpool – Tickets
Tues 26th May – Frøkedal, The Waiting Room, London – Tickets
Tues 26th May – Rangleklods, The Lexington, London – Tickets
Thurs 28th May – Jose Gonzalez, O2 Shepherd's Bush Empire, London – Tickets