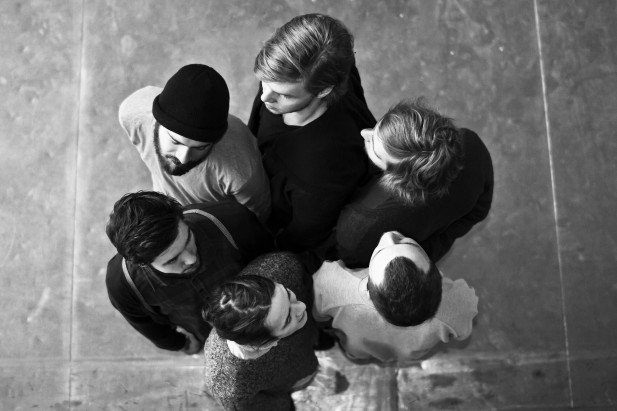 Honing their sound since 2012, Norway's Línt return with 'Mierka' an offering from their recently released début LP, Then They Came For Us.
Dynamic and expressive, post-rock is a genre that is instantly recognisable. Starting out with a crescendo, Línt quickly establish that there's no messing around on 'Mierka': they're here to push themselves and the listener to the limits. Still, there's plenty of range here too – it's not just a face-melting wall of noise for four minutes, the vocal hook and plenty of the loud/quiet variation you'd expect from a post rock song prevents 'Mierka' from being too overwhelming, more like 'just overwhelming enough'!
Then They Came For Us saw the band teaming up with Sleep Party People's Brian Batz on production duties, and he's done a sterling job as ever – it's available now via Klangkollektivet, and you can listen to 'Mierka' below.